Want to quit gaming, but don't know how?
Sick of feeling like you're wasting your potential?
Ready to break out of this vicious cycle?
Then you're in the right place.
Published in Psychiatry Research
I'm Cam
My life used to be a complete mess. I was addicted to gaming for 10 years. It caused me to drop out of high school, and while my friends were off to college, I was living in my parents basement playing video games up to 16 hours a day.
Depressed, I pretended to have jobs and deceived my family. It got so bad I eventually wrote a suicide note. That's the night I knew I needed to make a change.
Today my life is much better and I haven't played a game in over seven years. Once I overcame my own addiction, I wanted to help others with theirs, and Game Quitters now supports over 50,000 people in 94 countries. I regularly speak around the world to students, parents, and mental health professionals on how to overcome video game addiction.
"One of Canada's 150 Leading Canadians in Mental Health"
– Centre for Addiction and Mental Health (CAMH)
How do you know if you have a gaming addiction?
Constantly thinking about games
Experiencing withdrawal symptoms
Needing to play more and more
Unsuccessful attempts to control
Loss of interest in other hobbies
Continued use despite negative impact
Being deceptive about gaming
Gaming to escape negative moods
Jeopardizing school, work, and/or relationships
If you meet

five or more signs

in the last 12 months you may be at-risk
I'm not here to say that gaming is bad.
At first gaming was a fun hobby I had where I was able to be competitive and try to be the best. It was a nice break after school, especially because school was so boring, and I was bullied a lot. Gaming on the other hand, was exciting and I made friends with people all over the world. I even joined a clan, mine was called Shadow Knights.
But over time gaming went from being a fun hobby I had to the only thing I wanted to do. It pulled me in, so I played more and more. It became my passion and there was never a reason to stop. I would stay up all night and started falling asleep in class. Eventually, I stopped going all together. Maybe your story is similar.
Gaming made you feel confident about yourself.
It gave your life purpose. You were a gamer! You notice your friends are getting ahead in life. They're going off to college. They're having fun. They're dating and hooking up. Meanwhile, you're falling behind. You've just wasted another year gaming. You know you have so much more potential.
Things would be different if you quit. But that's scary. If you quit you'd just be bored and lonely. You don't want to lose all of your friends. One day you decide enough is enough. You can't continue to live your life this way. Is today that day?
October 2008 I decided to quit playing video games and went cold turkey. At first I didn't know what else to do. I didn't enjoy other activities or have any goals, but over time that changed. It wasn't easy, and I even relapsed once, but I can sit here now and honestly say that my life has been transformed.
How my life has changed since I've quit gaming
I have my own business and location independence.
I've traveled solo to 27 countries and counting!
I've given two TEDx talks (over 1,000,000 views!)
I learned to surf in Portugal and Australia.
I learned to DJ, and performed in Prague!
I've had girlfriends and fallen in love.
I'm surrounded by a great group of friends.
I build wells in Tanzania, Africa every year.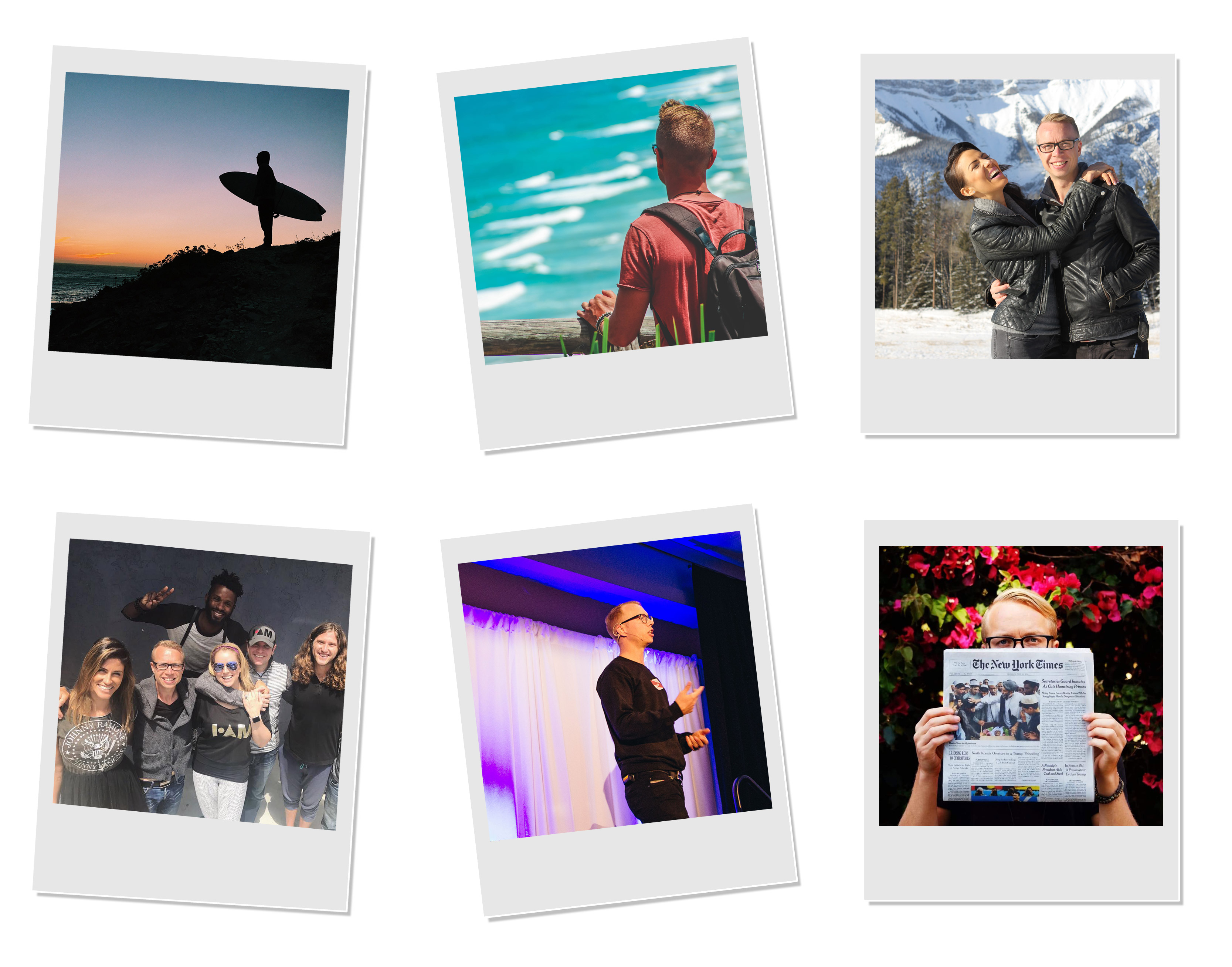 I'm happier than I've ever been. I'm proud of who I am.
And I wake up motivated (well… most days)
Turning your life around begins by quitting gaming
You are here because you are genuinely looking for help with your gaming problem. Maybe you've tried to overcome it on your own, or maybe you're just starting out. Either way, you're here because you want real results. There is a simple, repeatable method to overcome your gaming problem and start living a life you're proud of. And that's what I'm going to show you today.
Respawn is the culmination of not only my journey learning through trial and error, but also the last seven years of helping gamers just like you. It also contains the latest scientific research and best practices of video game addiction recovery.
Quitting gaming isn't easy, but it's possible if you follow these five steps
Step 1:
Breakthrough the psychology that keeps you gaming
Your brain tricks you into gaming through cognitive biases and attachments you have developed. You justify gaming because you don't want to lose your progress, or the money you've invested. To quit you need to overcome these.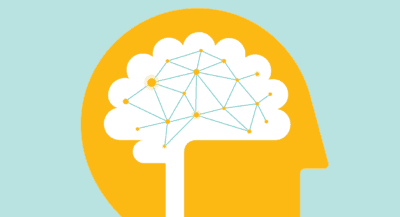 Step 2:
Avoid boredom and find new hobbies
If you are laying on your bed staring at the ceiling, you'll justify gaming because it can't be any worse than being bored all day. To successfully quit you must find replacement activities. There are three specific types you need to find, and I'll share these with you.
Step 3:
Stop wasting your time and be more productive
You game to escape and procrastinate. To quit gaming is to make a decision that you are going to start pursuing your goals and dreams. It's a commitment to achieve your potential. Learning how to manage your time effectively is essential to accomplish that.
Step 4:
Beat your urges and cravings to avoid a relapse
When you quit gaming you will experience a range of emotions and withdrawal symptoms. To avoid a relapse, you must navigate these intentionally.
Step 5:
Succeed today… and tomorrow
Strategies and tactics are great, but without the proper mindsets none of them will matter. To succeed in your recovery long-term you must cultivate your mindsets, and prepare for the common obstacles you may run into.
In Respawn I guide you through these five steps, PLUS:
How to rebuild your identity in the real-world
Research shows that people who have a gaming addiction tend to identify with their online characters and achievements. When you quit gaming it can create a void in your sense of self, so it is crucial that you focus on developing a new relationship with yourself.
How to have more energy and improve your mood
As a gamer you spend hours every day isolated in a chair in a dark room staring at a screen, and we know this isn't very good for your health. It's common when you quit gaming to experience anxiety or depression symptoms, and we will turn these experiences into opportunities to build new habits and a healthier lifestyle.
How to make new friends
Worried that if you quit gaming you might lose all of your friends? Although it's impossible for me to say exactly what will happen with your current friends, what I can say is I will ensure you have strategies to make new ones.
And so much more…
"It's been five days since I stopped playing video games completely and I never intend to go back! It can be super hard at times, so Respawn and your videos are proving to be invaluable for guiding me in the right direction."
– Jay M
Bonus 1:
Respawn Workbook
20 actionable worksheets (PDF)
Easy to follow exercises
Beautifully designed
Bonus 2:
Priority Email Support
Have a question? Get an answer from me personally
1 on 1 attention
Answer within 24 hours
Respawn is the ultimate guide to quit playing video games
"The best decision I have made in my life, honestly."
– David
"I grew my YouTube channel to 432,700 subscribers. Trust me, doing a double backflip is cooler than getting an epic mount."
– Gerard
"Got me a 4.0 in college after quitting games. No regrets and no fear."
– Matt S
"I'm 36 days clean from video games. Your videos were thought-provoking as well as inspiring and have helped me on my journey."
– Galen
"Having goals and watching yourself achieve them is the most satisfying feeling in the world. I don't even think about gaming anymore."
– Zachary
"I have already read three books, traveled to California, hung out with my guy friends a lot more, and finished half a class of programming."
– Anonymous
"Your videos address so many of the questions I have, and they bring clarity to my thought processes."
– Tatianna
"I stopped gaming over a month ago and it is amazing the changes that happen in your life."
– Anonymous
"I have run 11 marathons. I also spend more time chasing my son around the house instead of sitting at my desk."
– Jared
"I'm 22 years old from Iraq. Thank you Cam, you were very helpful."
– Thamer
"I'm a 15 year old and your videos have provided me with a lot of great information. Keep up the good work."
– Kay
"Yesterday I finished my 90 days!!! The first week was hard but worth it!!"
-Epicness
"Quitting gaming resolved a major source of conflict in my marriage. Big win."
– Anonymous
"I haven't played a video game for a few weeks now and I feel pretty good. I've lost 6 pounds, been getting better sleep, my mood has improved, and I don't feel groggy all of the time."
– Rice
"I've picked up great habits. I journal, meditate, read, and try to be supportive of others as they quit. My anxiety has been getting better, and my attention span has been increasing. I feel more engaged in the world around me."
– Anonymous
"You have helped to change my life. I sold my console and have lost 15 pounds. I am forever grateful."
– Sabeeh
"I reached 90 days and it's the longest I've gone without playing video games my entire life."
– Jack
"You have inspired me and changed my life. Thank you."
– Eli
"Before your program I was a mess. Since then I have lost 40 pounds, become a model, and broke up with my fiance."
– Faris
"Since I gave up video games I have started to learn python and begun a yoga practice."
– Holly
"My life is finally heading in the right direction. I'm spending time working out and learning about nutrition, things that will benefit me for the rest of my life. Seeing my strength level up in real life is infinitely better than in game."
-Anonymous
"Life is so much more exciting once you give up games. My social skills have improved tremendously and I'm more confident than ever."
-Anonymous
Taking 90 days off gaming
improves your quality of life 2x
We asked hundreds of gamers to commit to not gaming for 90 days and evaluated how their quality of life changed. Here were the results:
+28%
School/Work Performance
+27%
Intimate Relationships
+16%
Family Relationships
+21%
Psychological Health
This is your second chance. Will you take it?
Here's how it works:
Below you will find two different packages to choose from, Basic and Elite. Once you choose the package that suits you best, you will click the "Buy Now" button and the page will be redirected to Paypal. Paypal is secure and accepts both credit and debit cards. You do not need a Paypal account to make the purchase.
Once your payment is complete, you will be redirected to the member registration page to choose a username and password for your account. You will then be redirected to the Members Lounge where you have immediate access to Respawn, including the bonuses you have selected.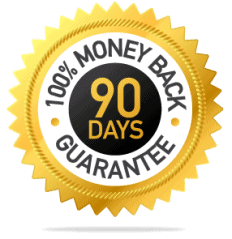 All of this comes with a full 90 days money back guarantee.
If you're not happy with Respawn all you have to do is send me an email and I will refund you immediately. No questions asked for 90 days.
Game Quitters is about more than making money, so if for any reason at all you aren't happy with Respawn, please email me and I will give you your money back. And I will give you the full length of the detox, 90 days, to do it.
I do this work because I genuinely care about what you're going through, because I actually know what you're going through.
I went through it too.
So I want to recognize you for taking this step for yourself. I know it's not easy and the thought of your life without games is scary.
But the fact that you are reading this page right now shows how much courage you have to acknowledge you have a problem and need help to solve it.
You are not alone and we can do it together. I have your back.
"I'm getting enormous ROI from buying Respawn."
– Chen
Choose your package below and Respawn will be available to you immediately:
Are you a parent looking for support for a loved one?
Then check out our
Reclaim program
designed specifically for you to get your gamer back even if they are in denial and you don't know where to start.
Respawn Elite: Videos + eBook
10 video lessons (MP4)
1 hour and 47 minutes total length
Audio files (MP3) & Transcripts (PDF)
Fourth edition ebook (76 page PDF)
Respawn Workbook (PDF)
Community support
Priority email support
10 expert interviews (MP3)
90 day money back guarantee
$47
Join 1,377 others who have quit gaming with Respawn
Respawn Basic: eBook Only
Fourth edition ebook (76 page PDF) with the new, extremely important section on Beating Your Urges and Cravings to Avoid a Relapse.
Respawn Workbook (PDF)
Community support
90 day money back guarantee
$27
Join 1,377 others who have quit gaming with Respawn
Are you a parent looking for support for a loved one?
Then check out our
Reclaim program
designed specifically for you to get your gamer back even if they are in denial and you don't know where to start.
Common questions
Is the program available immediately?
Yes, immediately upon purchase you will be redirected to a registration page where you will create a username and password to gain immediate access to the program. If for any reason you do not have access to the modules immediately, contact us.
Is there a money back guarantee?
Respawn comes with a full 90 days money back guarantee. If you're not happy with Respawn all you have to do is send me an email, and I will refund you immediately. No questions asked for 90 days.
Do I get lifetime access?
Yes! Upon purchase you will have lifetime access to the Respawn program, including updates we make to it. Using the website account you create when you purchase the program, you will be able to login and gain access to this program anytime you choose.
Is this program shipped to my home?
No. This program is hosted on our website in a private area exclusive to customers only, which you can only access with an account for individual customers. Download links are available if you would like to keep the files on your computer.
Is PayPal safe and secure?
Yes! PayPal is an incredibly reputable company that is safe and secure. Learn more on their website:
Yes. PayPal uses SSL technology to keep your information safe. In addition, when you send a payment using PayPal, the recipient won't receive sensitive financial information like your credit card or bank account number. This way, you don't have to worry about paying people you don't know.
Why isn't Respawn free?
Game Quitters is not a big corporation with venture funding and millions of dollars. We are a very small team – myself (Cam) and a few members who support with things like keeping the server online. By purchasing Respawn you help us continue to do the work we do. If you cannot afford Respawn, we have 200+ videos for free on YouTube for you.
"I've spent hundreds of dollars over the years in video games. The least I could do is shell out a few bucks for a guide on how to stop, which I did."
– YouTube comment
"The value of what you're doing cannot be described in dollars."
– Jay
"Cam your guide is really, really helpful. Your site is amazing. Thanks!!!"
– Bryan
Choose your package below and Respawn will be available to you immediately.
Join 1,377 others who have quit gaming with Respawn
Basic
10 video lessons
Priority email support
Fourth edition ebook
Respawn Workbook
10 expert interviews
Community support
90 day money back guarantee
$27
Elite
10 video lessons
Priority email support
Fourth edition ebook
Respawn Workbook
10 expert interviews
Community support
90 day money back guarantee
$47