Lost Your Teenager or Young Adult to Gaming?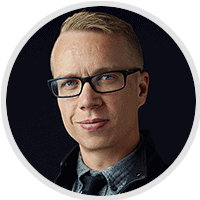 Dear Concerned Parent,
You're here because you've lost your teenager or young adult to gaming. Your bright kid who you want to succeed can no longer get themselves away from a computer screen.
And you just don't get it. To you, it's just a computer screen, but to them, it's their entire world. You want to help them, but you don't know how.
I'm Cam, founder of Game Quitters, the largest support community for video game addiction. We help 50,000 gaming addicts/month in 83 countries around the world.





I understand how you feel, because I was once addicted to playing video games. In fact, my addiction caused me to drop out of high school. While my friends were off to college, I was living in my parents basement playing video games up to 16 hours a day.
Depressed, I pretended to have jobs and deceived my family. It got so bad I eventually wrote a suicide note. That's the night I knew I needed to make a change.
Today my life is much better, and I've been clean from video games for over seven years. Once I overcame my own addiction, I wanted to help others with theirs, and today I work with video game addicts from over 80 countries.
I do this work because I know that video game addiction can ruin your teenagers life. Like it almost ruined mine.
Are you tired of feeling confused about their addiction?
Are you frustrated that what you've tried before hasn't worked?
Do you feel hopeless? Or shame that you're a "bad parent"?
Do you just want this problem to go away?
Over the past six years I've helped thousands of video game addicts overcome their addiction, and in the process I've learned key insights in how to approach them about their problem.
Chances are, you've already tried countless things to help your teenager:
Here's what you tried: You removed their devices, and took away the modem.
Here's why it didn't work: Your teenager throws a tantrum so intense you feared for their life. Maybe they even ran away from home. Your teenager also still needs access to the computer in order to complete their homework, so simply removing devices is only so realistic.
Try this instead: You must enroll them in the process. Taking away their access without supporting them to fill the void can be very dangerous for them. Your teenager must be part of the process! You can learn more about this in Module 3: How to Detox.
Here's what you tried: You told them their friends online weren't their real friends.
Here's why it didn't work: Their online gamer friends are their real friends, and usually, their only friends. When you tell them to quit gaming, what they really hear is to stop having friends.
Try this instead: They need help making new friends outside of gaming. They don't know where to start, or what to talk to people about other than gaming. Learn more about this in Module 4: Fill the Void.
Here's what you tried: You told them games are a waste of their potential.
Here's why it didn't work: Gaming is where they feel a sense of accomplishment. When you tell them games are a waste of their potential, you're not acknowledging the incredible accomplishments they have made in their games. "I wish they fully grasped the gravity of what I've accomplished in games over the years…" -Rushlite
Try this instead: By being curious, and learning more about the accomplishments of your son or daughter in their games, you will build rapport with them. Rapport creates trust, and trust increases your influence. Learn more about this in Module 1: Reasons Why Gamers Game.
Here's what you tried: You just let them continue to game, giving them responsibility for their decisions.
Here's why it didn't work: They are unable to moderate their time. They continue to game even amongst their knowledge that gaming is negatively impacting their life. 84% of gaming addicts knew they had a problem over 12 months ago!
Try this instead: Support them in improving their time management skills. Help them create environments conducive to their ability to focus, such as bringing them to the library to study. Learn how in Module 5: Schedules.
Here's what you tried: You bought them their new favorite game or console.
Here's why it didn't work: Games are specifically designed to hook your teenager. Gaming companies use state of the art practices, and behavioral psychologists to make their games as pleasurable (and addictive) as possible.
Try this instead: By understanding more about why your teenager is drawn to games, and how games are specifically designed to hook your teenager, you will be empowered to support your teenager to have a healthy relationship to gaming (and technology).
I've spent the last six years learning about video game addiction so you don't have to.
You're busy. You have a career, and other responsibilities to take care of. You don't have time to read all the books and research to figure out a solution to this problem.
That's why I've created Reclaim. I've taken my years of experience and thousands of hours studying this subject, and distilled it to exactly what you need to know to help your teenager overcome their video game addiction.
When it comes to getting help for your teenager video game addiction, you may have learned by now that it can be tough.
Therapists charge $125 or more per hour, and most of them don't even specialize in video game addiction. Rehab is a completely different story, with the leading addiction center for video game addiction starting at $550/night with a minimum 45 night commitment. That's $24,500USD!!!
Reclaim will teach you what you need to know about video game addiction for the low cost of $97.
Excellent content in Reclaim. Everything is clear, and concise for a parent that is starting to see some of the patterns of gaming addiction. – Kim, Arizona
I could have done with your parental advice 10 years ago. I would have paid 10x what you charge. – Stu
In Reclaim, you will learn exactly what video game addiction is, why it happens to your teenager, and what the key practical solutions are you need to know to combat it.
This easy-to-read guide contains seven modules specifically designed in collaboration with other parents to ensure you know exactly what you need to know to help your teenager with their problem.
Module 1: Understanding
Your teenager plays video games for specific reasons, so before you can help them, you must know what these are. You don't put a bandaid on a cut if you don't know where it is.
Module 2: Reflect
Is your teenager addicted to playing video games? In this module, we will explore how you can identify the severity of their problem.
Module 3: How to Detox
Games are specifically designed to hook your teenager. In this module you will learn about how games take advantage of your teenager's brain chemistry to keep them playing, and how you can help your teenager detox.
Module 4: Fill the Void
Games fulfill certain needs your teenager has, so when you remove games from their life you will create a void. In this module you will learn the specific types of activities to help them avoid boredom, and relapses back into games.
Module 5: Schedules
Poor time management skills are a major cause of gaming addiction. In this module, you will learn specific strategies to help your teenager improve their time management.
Module 6: Triggers and Risks
Overcoming a video game addiction includes learning how to manage withdrawal symptoms such as urges and cravings to play.
Plus a bonus seventh module!
As a parent of a young man currently in this struggle, it gives me hope to see there is a way out for my son. – Stacey
Bonus #1: Private community
Access to the private community for extra support
Meet likeminded parents
Learn additional strategies
Free!
Bonus #2: Priority Email Support
Have a question? Get an answer from our team personally
Bonus #3: Consultation with Cam
Want to dive into your specific situation?
1 hr coaching session
Personalized advice
Free!
Leading expert and pioneer of video game addiction:
We appreciate your willingness to share your knowledge and experience with our participants at Focus on the Future: Together. And, clearly, from their responses on the evaluation forms, they appreciated you, too! I was particularly touched by your message during the Youth Reception – you made a big impact on many people who were fortunate enough to be present. – Maureen Greeley, Executive Director, Evergreen Council on Problem Gambling
I can't recommend Cam enough to universities that are trying to help students that struggle with addictive gaming issues. Cam is at the forefront of this issue, and we as a department hope to use the points Cam presented to help our students. — John Peppinger, Senior Student Life Coordinator, Neumont University
Cam's hopeful message, and practical steps to empowering oneself to overcome unhealthy habits and live a purposeful life, while stemming out of his work in gaming addiction, transcends into an array of topic areas where people are facing adversity.– Cara Yar Khan, UNICEF
To recap, here is exactly what you will learn in Reclaim:
The four specific reasons why your teenager plays video games
Exactly why your teenager

brain

likes video games
A clear plan to detox your teenager from games
The key withdrawal symptoms to watch out for, (and how to manage them)
How to set parental controls for various devices and consoles
A step-by-step action plan to create a Family Screen Time Agreement
The key activities to help your teenager fill the void, (and avoid boredom)
How to create a "win-win" with your teenager when you remove their gaming
How to connect with other likeminded parents to share tips and strategies
Additional resources, books, and studies to research as you desire
And much more! All of this for the low price of $97.
Reclaim is a guide to understand how to help your teenager with a gaming addiction.
I'm a mom of a struggling teen and you give me hope. – Michelle
Meet Katrina Kenison:
They say that when the student is ready, the teacher will appear. Cam Adair's story of addiction and recovery from video games was the impetus Jack needed to make this change in his own life. It was not lost on him that his first addiction, video games, has also proven to be the most complicated and persistent, and for that reason the most difficult of all to finally confront.

Fortunately, he discovered that he is far from alone. Cam Adair's Game Quitters site is full of stories like Jack's and Cam's. Equally important, this online forum provides both the support and guidance every recovering addict needs to begin to shape a life of both abstinence and freedom, a life built around new routines and healthy habits. It's been three months. So far so good.
Meet Sherry:
I feverishly looked for answers to help my son who was lost in video games. To watch him go deeper into the pit of isolation, and his resulting loneliness due to gaming was killing me as a parent.

Cam Adair and Game Quitters helped me understand the underlying reasons for my son's addiction to video games, and that helped me help my son. I used to get mad at him for "wasting his time" on video games, but now I have an appreciation for the things that were complicating the issue. I found an action plan to help him, and now he's game free, making new friends and doing activities.
Here's how it works:
Below you will find two different packages to choose from, Basic and Premium. Once you choose the package that suits you best, you will click the "Buy Now" button and the page will be redirected to PayPal. PayPal is safe and secure, and accepts both credit and debit cards. You do not need a PayPal account to make the purchase.
Once your payment is complete, you will be redirected to the member registration page to choose a username and password for your account. You will then be redirected to the Members Lounge where you have immediate, lifetime access to Reclaim, including the bonuses you have selected.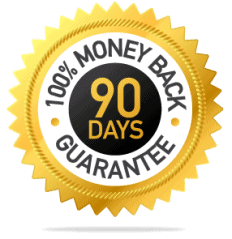 All of this comes with a full 90 days money back guarantee.
If you're not happy with Reclaim all you have to do is send me an email and I will refund you immediately. No questions asked for 90 days.
I do this work because I genuinely care to support people who struggle with a video game addiction, because I went through it myself. You may not struggle with an addiction, but you care deeply about your teenager and want to help them with theirs. And I want you to know that you are not alone and we can do it together.
This have been the longest time I've been off games since high school! I know many people have benefited from this website and its programs. – Chen
Choose your package below and Reclaim will be available to you immediately:
Basic
7 lesson modules
Priority email support
Access to private community
Lifetime access
1 hr private consultation with Cam
90 day money back guarantee
$97
Premium
7 lesson modules
Priority email support
Access to private community
Lifetime access
1 hr private consultation with Cam
90 day money back guarantee
$197

Frequently Asked Questions:
Is the program available immediately?
Yes, immediately upon purchase you will be redirected to a registration page where you will create a username and password to gain immediate access to the modules. If for any reason you do not have access to the modules immediately, contact us.
Is there a money back guarantee?
Reclaim comes with a full 90 days money back guarantee. If you're not happy with Reclaim all you have to do is send me an email, and I will refund you immediately. No questions asked for 90 days.
Do I get lifetime access?
Yes! Upon purchase you will have lifetime access to the Reclaim program, including updates we make to it. Using the website account you create when you purchase the program, you will be able to login and gain access to this program anytime you choose.
Is this program shipped to my home?
No. This program is hosted on our website in a private area exclusive to customers only, which you can only access with an account for individual customers. Download links are available if you would like to keep the files on your computer.
Is PayPal safe and secure?
Yes! PayPal is an incredibly reputable company that is safe and secure. Learn more on their website:
Yes. PayPal uses SSL technology to keep your information safe. In addition, when you send a payment using PayPal, the recipient won't receive sensitive financial information like your credit card or bank account number. This way, you don't have to worry about paying people you don't know.
Choose your package below and Reclaim will be available to you immediately:
Basic
1 hr private consultation with Cam
7 lesson modules
Priority email support
Access to private community
Lifetime access
90 day money back guarantee
$97
Premium
1 hr private consultation with Cam
7 lesson modules
Priority email support
Access to private community
Lifetime access
90 day money back guarantee
$197