Inside the Masterclass Curriculum
Section 1:

What is Video Game Addiction?

You will learn what the difference is between a gaming hobby and a gaming problem, including prevalence rates, demographic shifts, and comorbidity and risk factors. You will also learn what the warning signs are and receive a screening tool.

"Thank you for bringing my attention to gaming addiction. I am not sure I would have ever questioned or even considered the magnitude of the issue." -Jacelynn, Social Worker
Section 2:

How Games Are Designed to Be Addictive

Understand the key fundamentals of game design and how games have changed over the years. You will also learn about virtual identities and how the social side of gaming acts as a significant barrier of change.
Section 3:

The Convergence of Gaming and Gambling

You will learn three recent trends in gaming that present a risk for problem gambling. You will also learn about esports - organized gaming competitions - and the pros and cons of this rapidly growing gaming industry.

"Given the increasing frequency I am seeing patients and families where a child has rung up a significant credit card bill, I can now see how this could happen. Thinking of it as gambling will help with my perception and discussion of the problem." -Scot, Therapist
Section 4:

Treatment and Recovery

We will cover practical strategies including screen time guidelines, how to choose between reducing and eliminating gaming, the role of parents and how to improve family dynamics, navigating withdrawal symptoms and triggers, finding new activities, and more.
Bonus Section:

Policy and Regulation

Self-regulation by the gaming industry has failed to protect young people from potential harms, so how should regulatory boards respond? Learn our policy suggestions and consider how you can have a voice in this debate.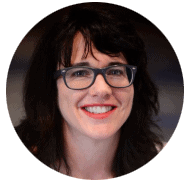 "A leader in the field of gaming addiction long before its official recognition." - Julie Hynes, National Council on Problem Gambling