Need ideas for activities to replace gaming? Download 60+ New Hobby Ideas Open popup .
Hi! I'm Cam.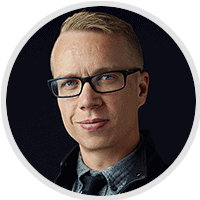 I'm the founder of Game Quitters and I help gamers around the world quit gaming and start living their life to the fullest.
Game Quitters is bigger than me though and it's about coming together to support each (and all) of us who struggle with gaming too much.
Regardless of why you want to quit, we believe it's your right to do so. If that's you… here are some of our best resources to start with:
If you want to make sure you never miss a new resource from me (and get a free bonus gift), you can subscribe to our emails here:
I only send a couple of emails per month, and I promise I'll never spam you.
You may also be interested in:
Case Studies
The secrets behind how members of our community have successfully quit playing games and how you can too.
YouTube
New videos every Monday to help you live your life to the fullest. We have over 200+ videos ready for you right now!
60+ Hobby Ideas
Need ideas to replace gaming? Download our free guide with 60+ new hobby ideas to help you fill the void.
Download Now Open popup
The Forum
Meet other gamers going through the same journey as you. You're not alone and we've got your back!