Looking for a Video Game or Internet Use Intervention?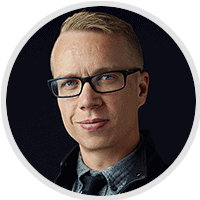 Dear Concerned Parent,
You're here because you're struggling with your son or daughter's gaming or internet use. No matter what you do, it seems you can't get them away from their screens.
You've tried everything, and you're not sure what to do next. You believe an intensive intervention is needed.
I'm Cam, founder of Game Quitters. We help 75,000 gaming addicts/month in 95+ countries around the world.





I understand how you feel, because I was once addicted to playing video games. I dropped out of high school, and while my friends were off to college, I was living in my parents basement gaming up to 16 hours a day.
Depressed, I pretended to have jobs and deceived my family. It got so bad I eventually wrote a suicide note. That's the night I knew I needed to make a change.
Today my life is much better, and I've been off games for over seven years.
Internet Gaming Addiction can ruin your child's life. Like it almost ruined mine.
Although there are great resources online to help you understand internet and gaming addiction, sometimes a more intensive approach and intervention is necessary. That's why Game Quitters has partnered with Reset SummerCamps:
A 4-Week Clinical Digital Detox Summercamp for Teenagers
"Reset Summercamps is a fully immersive, residential 4-week clinical program, hosted on a college campus, providing a fun-filled summer camp atmosphere. Teens are able to detox from their screen addiction and learn how to self-regulate, and they participate in individual and group therapy."