Looking for a Video Game or Internet Use Intervention?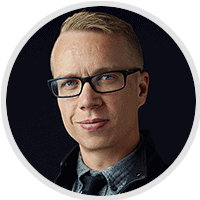 Dear Concerned Parent,
You're here because you're struggling with your son or daughter's gaming or internet use. No matter what you do, it seems you can't get them away from their screens.
You've tried everything, and you're not sure what to do next. You believe an intensive intervention is needed.
I'm Cam, founder of Game Quitters. We help 50,000 gaming addicts/month in 80+ countries around the world.





I understand how you feel, because I was once addicted to playing video games. I dropped out of high school, and while my friends were off to college, I was living in my parents basement gaming up to 16 hours a day.
Depressed, I pretended to have jobs and deceived my family. It got so bad I eventually wrote a suicide note. That's the night I knew I needed to make a change.
Today my life is much better, and I've been off games for over seven years.
Internet Gaming Addiction can ruin your child's life. Like it almost ruined mine.
Although there are great resources online to help you understand internet and gaming addiction, sometimes a more intensive approach and intervention is necessary. That's why Game Quitters has partnered with Summerland Camps:
A Simple, Sustainable, Science-Based Approach to Internet Gaming Addiction
"Summerland Camps is an incredibly fun adventure based camp for youth ages 10-18 who want to have an amazing summer, while learning life skills they can use back home. We serve campers to better manage the use of video games, cell phones, and online digital media; in addition to co-occurring issues."
A Summer to Remember
Experience new sports & activities
Develop interests beyond electronics
Drama and the Arts
Robotics and Rocketry
Outdoor Adventures
Building Positive Habits
Team Building Challenges
Goal Setting Exercises
Develop life skills
Behavioral change methodology
Family Involvement
Work alongside Clinical Team
Family Workshops
Parent Education Services
Aftercare Services Available
California and North Carolina locations!
Based on University campuses, we believe there is no better environment to host a program where participants learn about and practice self-regulation skills, organizational skills, social skills, and creating positive study routines, lifestyle habits and life goals. Family friendly location!
Clinical Materials developed with Cam Adair, expert on gaming addiction and Advisor to Summerland Camps:
Are you at your wits end?
Are you frustrated that what you've tried before hasn't worked?
Do you feel hopeless? Or shame that you're a "bad parent"?
Do you just want this problem to go away?
Over the past six years I've helped thousands of video game addicts overcome their addiction, and in the process I've learned key insights in how to approach them about their problem.
Chances are, you've already tried countless things to help your child:
Here's what you tried: You removed their devices, and took away the modem.
Here's why it didn't work: Your child throws a tantrum so intense you feared for their life. Maybe they even ran away from home. Your child also still needs access to the computer in order to complete their homework, so simply removing devices is only so realistic.
Try this instead: You must enroll them in the process. Taking away their access without supporting them to fill the void can be very dangerous for them. Your child must be part of the process!
Here's what you tried: You told them their friends online weren't their real friends.
Here's why it didn't work: Their online gamer friends are their real friends, and usually, their only friends. When you tell them to quit gaming, what they really hear is to stop having friends.
Try this instead: They need help making new friends outside of gaming. They don't know where to start, or what to talk to people about other than gaming. Putting them in new environments where they can make new, non-gamer friends is the solution. (More on this later.)
Here's what you tried: You told them games are a waste of their potential.
Here's why it didn't work: Gaming is where they feel a sense of accomplishment. When you tell them games are a waste of their potential, you're not acknowledging the incredible accomplishments they have made in their games. "I wish they fully grasped the gravity of what I've accomplished in games over the years…" -Rushlite
Try this instead: By being curious, and learning more about the accomplishments of your son or daughter in their games, you will build rapport with them. Rapport creates trust, and trust increases your influence. Learn more about this in our Family Workshop (details below).
Here's what you tried: You just let them continue to game, giving them responsibility for their decisions.
Here's why it didn't work: They are unable to moderate their time. They continue to game even amongst their knowledge that gaming is negatively impacting their life. 84% of gaming addicts knew they had a problem over 12 months ago!
Try this instead: Support them in improving their habits and time management skills. Instead of focusing on their "addiction", we use a behavior change methodology developed by performance psychologists..
Here's what you tried: You brought them to a psychologist.
Here's why it didn't work: They didn't want to be there, so they didn't participate in their recovery. To their psychologist, it was like speaking to a brick wall.
Try this instead: Bring them to a Summerlands Camp, where they get to have fun, meet new friends, and go on new adventures, while being supported by a Clinical Team that specializes in behavior change.
How to Get $100 off Summerland Camps:
Below you will find a button that leads you to the Summerland Camps Registration Page. On this page, enter the promotion code "GameQuitters" under the "Additional Financial Comment" section that comes after "Insurance / HSA Coverage." You may also relay the promo code verbally over the phone.
Disclaimer: Game Quitters may receive compensation if you sign-up using our promo code. Cam Adair, founder of Game Quitters, has approved all Camp clinical materials and sits on the Board of Advisors.