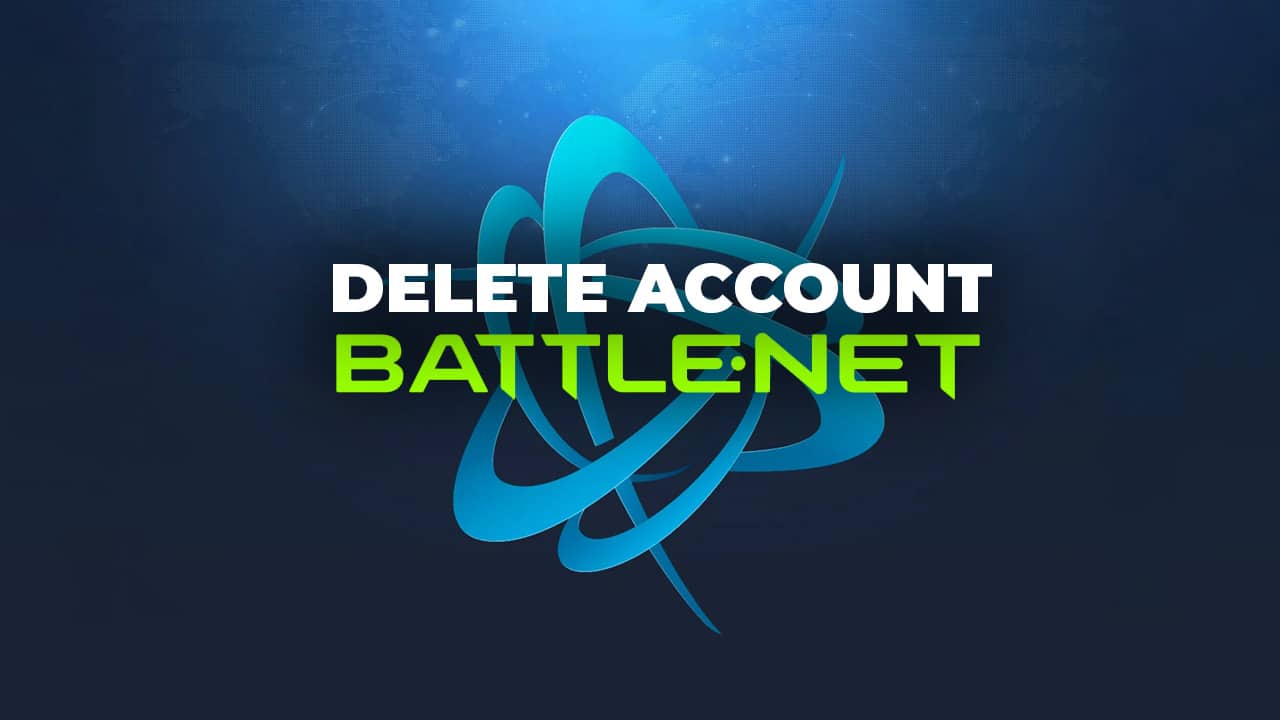 How to Delete Your Battle.Net Account
Deleting your gaming account is a big step towards overcoming your gaming addiction. It takes a big decision to do that, but you also need to know how to delete it.
One of the best ways to quit gaming is to start by uninstalling your games and deleting your accounts. This will reduce your cravings and temptations to play.
If you play games on Battle.Net, then in this guide we will show you how to delete your BattleNet account forever.
How to Delete Your Battle.Net Account
To delete your Battle.net account, you'll need to request the deletion of your data from your account. Follow these steps to do it.
Go to Blizzard.com and sign in to your Battle.net account.
Once signed in, click on Support in the top right corner, and then click on the Contact Support button again on the next page, located in the top right corner.


Click on the icon that says "Account, App & Shop".


Click on "I would rather categorize the issue".
Then under the category, select "Data Protection".

Click on Remove my Data, and then select Remove my Battle.net Account and game data, and select Continue.

The next page will tell you what you're going to lose if you decide to delete your account data. Once you've read the text, tick the box and click on Proceed.
Next, you should receive a verification code to your email account that you've used for creating your Battle.net account. It should look something like this:

Copy the verification code you've received in your email (you'll have a different code than I had), and paste it inside the box in the next process.

Lastly, click on Submit to complete your ticket. Your process will now be processed by the Blizzard team, and it might take a few days for the request to be fully completed.

In my case, it took 5 days for the deletion to be completed. On average, this process will take up to 10 days. Note that in some cases, Blizzard says that the requests might take up to 30 days, depending on whether the customer support is busy or not.
What is Battle.net?
Battle.net is a popular gaming platform created by Blizzard Entertainment. It acts as a social networking service and as a gaming platform at the same time.
This means that users can use Battle.net to manage their games, purchase them, make in-game purchases (such as loot boxes), and connect with friends by chatting to them or playing games with them.
On paper, it's a neat concept that aims to bring gamers together.
However, one of the major problems of Battle.net is the addictive nature of the games that it offers games such as World of Warcraft (arguably the most addictive game in the world), Overwatch, Diablo, Hearthstone, Warcraft and Starcraft… all of which are fairly addictive games as well.
That's why one of the best ways of overcoming your gaming (or gambling) addiction is to delete your BattleNet account first, and then look for ways of replacing the time you spend gaming on other activities.
Need Help with Your Gaming Addiction?
If you suffer from a gaming addiction, we offer guides and free resources to help you get your life back on track:
If you appreciate our content and what we do, feel free to share it with other people who might find this article (or other articles) helpful. Our mission is to help as many people overcome their gaming addictions and get their lives back to normal.
Note: If you're a mental health professional and want to learn more about gaming addiction and treatment, you can do so with INTENTA's Gaming Disorder training for professionals.