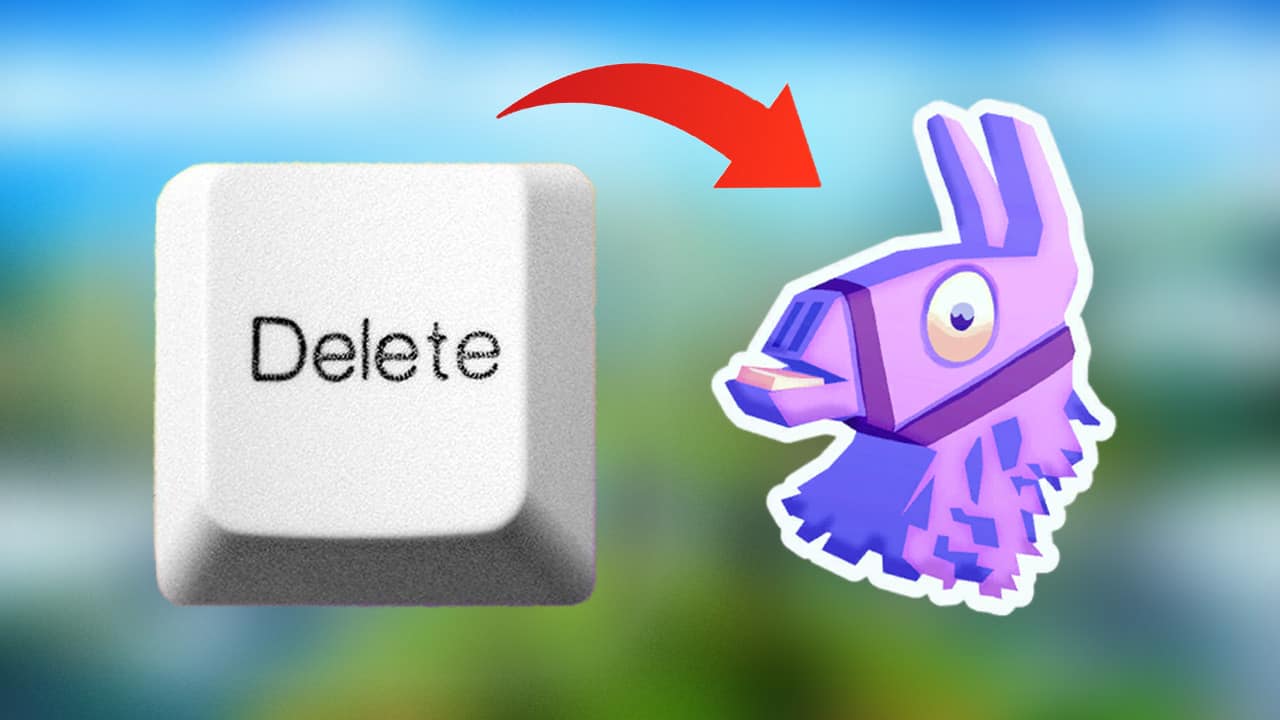 How to Delete Your Fortnite Account
Fortnite is one of the world's most addictive and popular games. Every day, millions of players from all around the world sign in to their accounts and play Fortnite solo or with friends.
It's a well-loved game especially among the younger population – with more than 60% of all Fortnite gamers are 24 or under, which means that a lot of children and youths of ages 18 and under play the game.
This is particularly troublesome considering that there are loot boxes and V bucks that players can purchase to get in-game cosmetic items such as skins for the player and guns.
In this article, you'll learn how to delete your Fortnite account easily and stop your Fortnite addiction for good.
How to Delete Your Fortnite Account – Step by Step
To delete your Fortnite account, you'll need to delete your Epic Games account as the game is only accessible through the Epic Games launcher.
Fortunately, it is pretty easy to delete the Epic Games account, so just follow these steps to get it done.
Go to Epic Games on your browser and sign in to your Epic Games account.
Once you're signed in, go to the top right corner and hover over your account name. Then, once a menu pops up, click on "Account".

Inside the account page, go to the General tab, and scroll all the way to the bottom of the page.
There, you will find a section named "Delete Account". You'll be able to request the account deletion there if you click on "Request Account Delete".

If you decide to delete your account, you'll lose all of your data and information on Epic Games, including your games, purchases, in-game content, game progress, and other data that was tied to your Epic Games account.
The last step is to enter the verification code you'll receive after clicking on request account deletion. You should receive an email with the verification code, which you'll need to enter into the box that looks like this:

After this step, you'll have requested the deletion of your account successfully.
Note that it will take 14 days for your account to be fully deleted. In the meantime, you'll still have the option to reverse the deletion. After that, all of your data from your Epic Games account will be deleted permanently.
We recommend that if you want this deletion process to be fully successful, it's better to resist the temptation of re-opening your Epic Games account, which can lead to a vicious and never-ending cycle of trying but failing to quit your Fortnite addiction.
Do You Need Help?
If you need help with deleting your Fortnite account, Fortnite addiction, or any other problems you might have regarding gaming addiction, don't hesitate to contact us.
We have science-based guides and free resources to help you or a loved one including our Parents Guide to Fortnite Addiction.
Fortnite isn't the only popular game these days and Genshin Impact, Valorant, Rocket League, Rainbow Six Siege are other games that capture the attention of millions of young people.
If you appreciate our content and what we do, feel free to share it with other people who might find this article (or other articles) helpful. Our mission is to help as many people overcome their gaming addictions and get their lives back to normal.
Note: If you're a mental health professional and want to learn more about gaming addiction and treatment, you can do so with INTENTA's Gaming Disorder training for professionals.