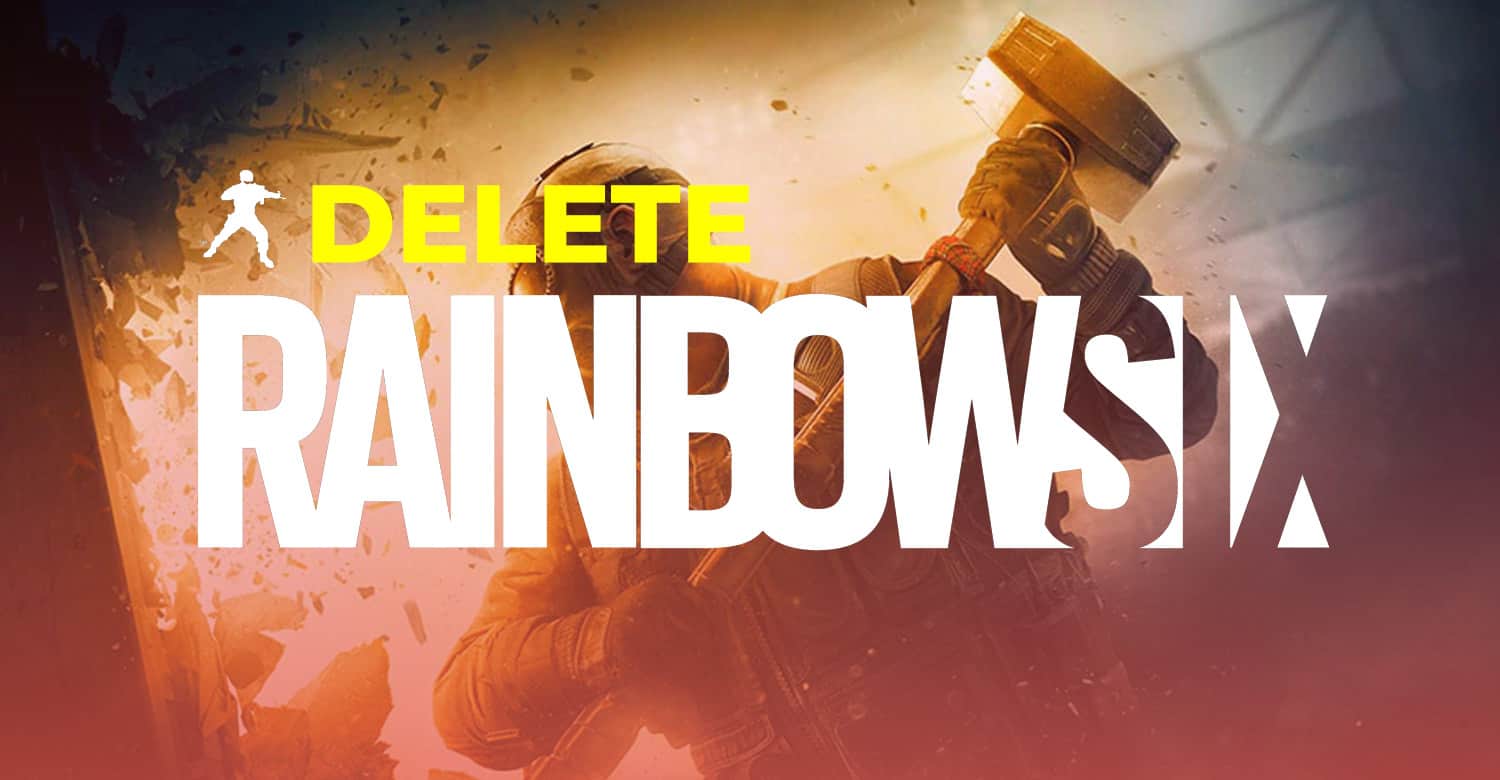 How to Delete Your Rainbow Six Siege Account
Looking to delete your Rainbow Six Siege account?
Then you're in the right place. In this article, we'll show you the steps of deleting your R6S account and quitting the game for good.
Steps of Deleting Your Rainbow Six Account
Deleting your Rainbow Six Siege account is quite a simple process, but you will need to keep in mind that you'll need to delete your Ubisoft, or Uplay account for this to work.
Even if you play the game from Steam, you'll need to go through the process of deleting your Uplay account anyway.
The reason for this is that R6S requires Uplay to run, so even playing from Steam will require you to have an Uplay account.
So this is how to delete your Uplay account to stop playing Rainbow Six Siege.
Step 1: Log in to Your Ubisoft Account
The first step of the process is to go to Ubisoft's website and log in to your account.
Now you'll be able to open up the settings and start the closure of your account.
Step 2: Open Account Management
Now that you're logged in to your account, it's time to go to the Account Management portion of your account, where you'll be able to delete your account.
To do that, simply click on the head and torso icon in the top right corner of the screen.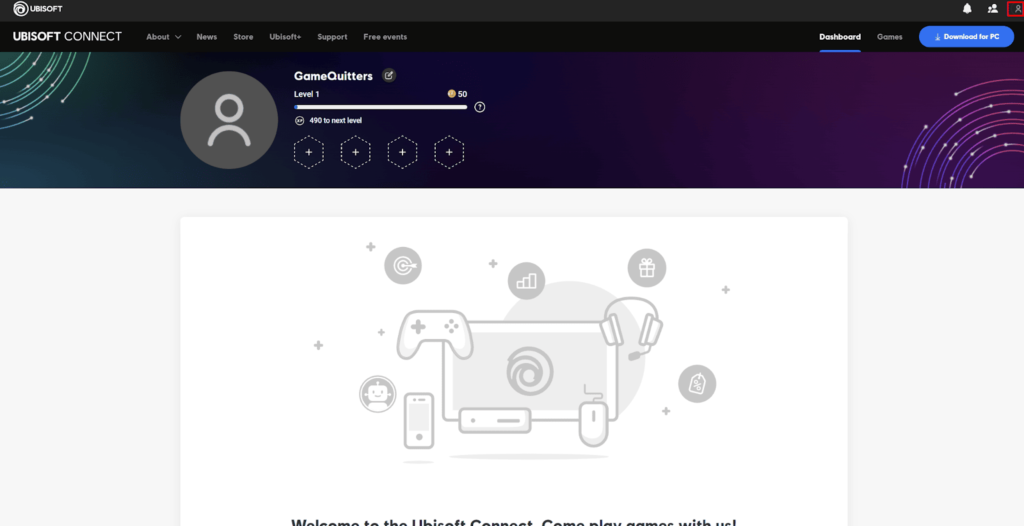 After that, a tab will show up with all the options. Near the bottom of the tab, you'll see the option "Account Management". With this option, you'll be able to open up the settings of your account and change them.

Click on Account Management to proceed with the deletion of your account. A separate tab in your browser should now open up.
Step 3: Go to Account Information and Close the Account
Now that you've opened the account management screen, you'll need to go to the "Account Information" tab.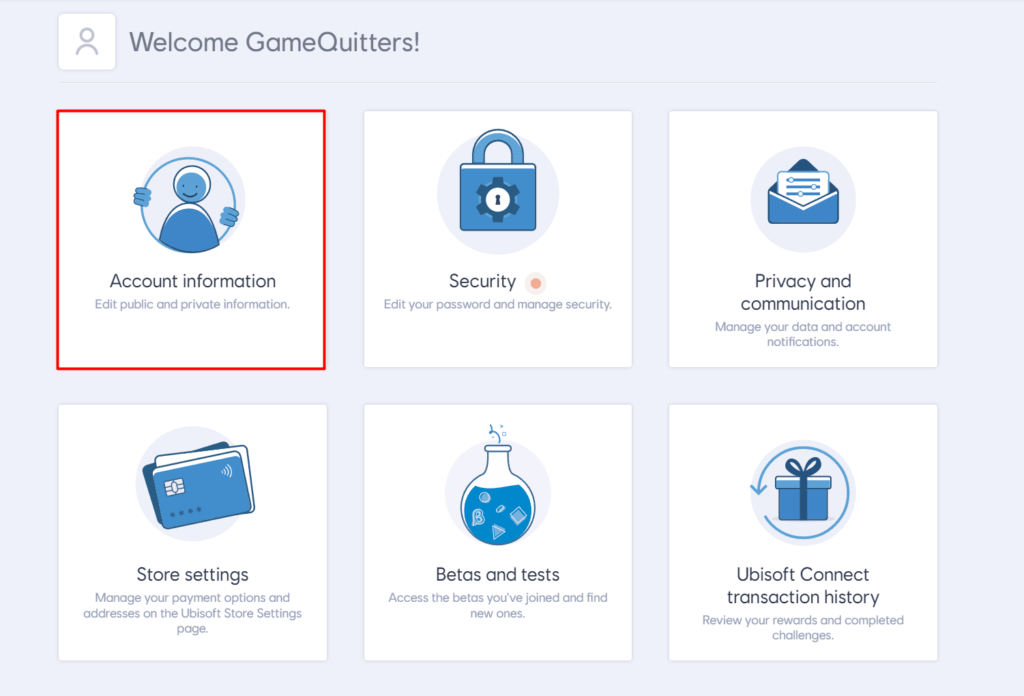 This will again open up a separate page where you can manage all the information of your account. It is also where you can request the closure of your Uplay account, which will help you delete your Rainbow Six Siege account.
Once you click on Account Information, scroll all the way to the bottom, where you should see a button that says "Close Your Ubisoft Account".

The last step is to request the closure of your account by clicking on "Close". You'll be prompted with a window where you can read all about what you're going to lose if you delete your account.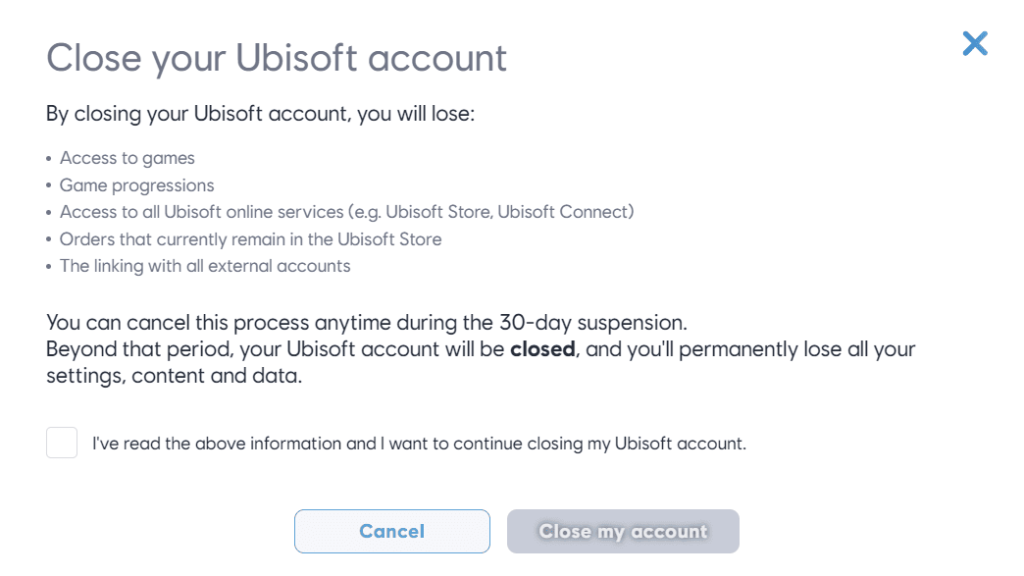 To confirm the deletion, tick the box in the window and click on "Close my account". After this, you'll have 30 days to reactivate your account, or else you're going to have the account fully deleted.
When you want to stop gaming it's crucial that you don't just delete your Rainbow Six Siege account, but any other games as well, such as your FIFA account, PUBG account, or even your Candy Crush account. If you play with gamers friends, you may need to stop using Discord as well.
Need Help with a Gaming Problem?
If you suffer from poor gaming habits, we offer guides and resources to help you get your life back on track:
If you appreciate our content and what we do, feel free to share it with other people who might find this article (or other articles) helpful. Our mission is to help as many people overcome their gaming addictions and get their lives back to normal.