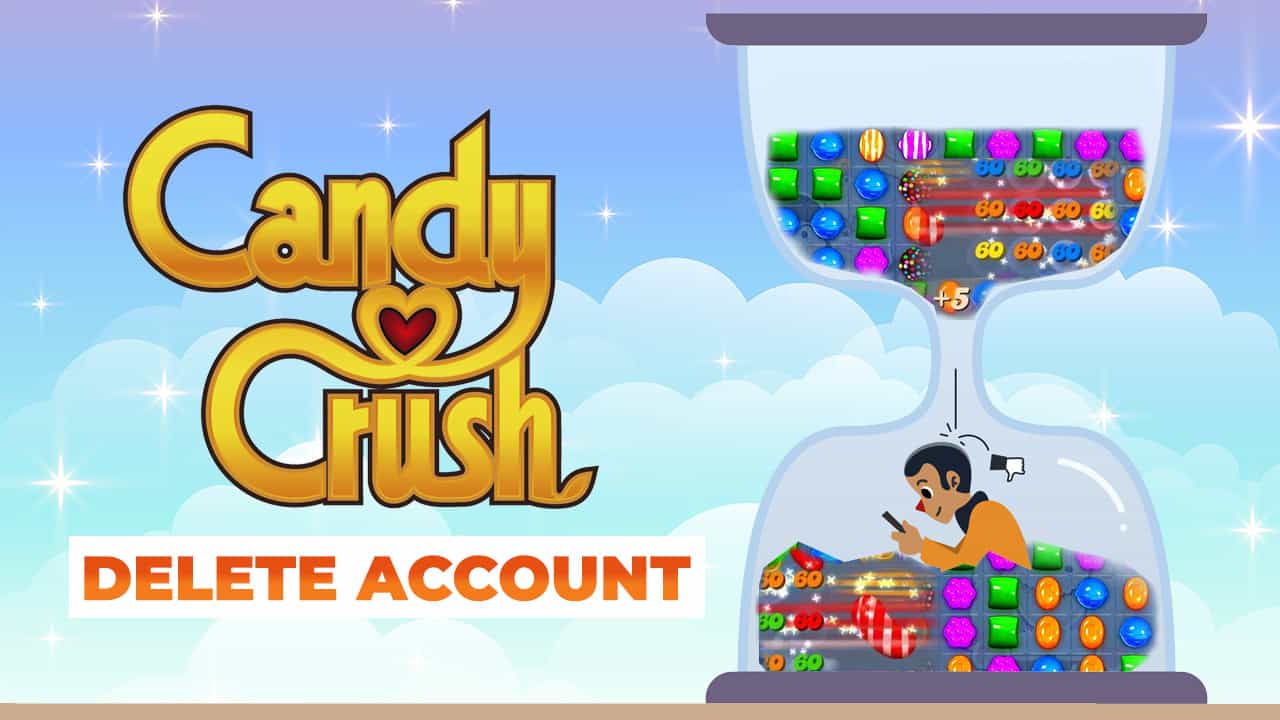 How to Delete Your Candy Crush Account
In this tutorial we will help you delete your Candy Crush account and unlink Candy Crush from Facebook as well.
Candy Crush addiction is one of the most underrated addictions in the gaming industry. The game has an average of 300 million monthly users, is available for free on Facebook, through browsers, and on mobile, and is seen as a time-killing activity.
It's the sort of game you'd play while waiting for a doctor's appointment or on your morning commute to work. Harmless, right?
Well, not so much. Of all players, around 430.000 players play the game for six hours or longer every day, while people are spending thousands of hard-earned dollars on in-game purchases daily. 
The problem is so deep that King.com (game dev) had to testify in front of the UK Parliament because of its addictive measures.
One of the best ways to stop your Candy Crush addiction in its tracks is to delete your account completely.
Step by Step How to Delete Your Candy Crush Account
Here's how to delete your Candy Crush (King.com) account.
The only way to delete your Candy Crush account is to contact customer support and request account deletion. To start with this, log in to your King.com account.

Scroll all the way to the bottom of the first page, and click on "

Contact Support".



Go to the bottom of the page again and click "

Contact Us

"

After clicking on that button, a new page will open where you'll need to enter all the details into the form.



Enter your email, your name, choose the game (Candy Crush Saga), choose the King.com platform, select Privacy under the topic, and "Permanently delete my account" as a subtopic.

Submit the request and wait for the support to contact you to complete the deletion.

You might need to send a few additional documents or information if the support asks you to

.
Note that it might take some time (a few hours to a few days) for the support to respond, so the deletion might also take you a few days to fully complete.
How to Delete Candy Crush from Facebook
To delete Candy Crush from Facebook, follow these steps.
Log in to your Facebook account

Scroll down to

Settings & Privacy

Click on the drop-down menu and select "

Settings

"

Open

Apps and Websites

Search for the Candy Crush icon from the apps, and then click on it

Click on the remove button to completely remove it from your Facebook account
Need Help?
If you're still stuck and need help with the process, feel free to contact us. If you need help with overcoming your Candy Crush addiction, feel free to try out our program for Gamers called Respawn; or for families check out our program called Reclaim. Alternatively, you can try talking to a video game addiction therapist.