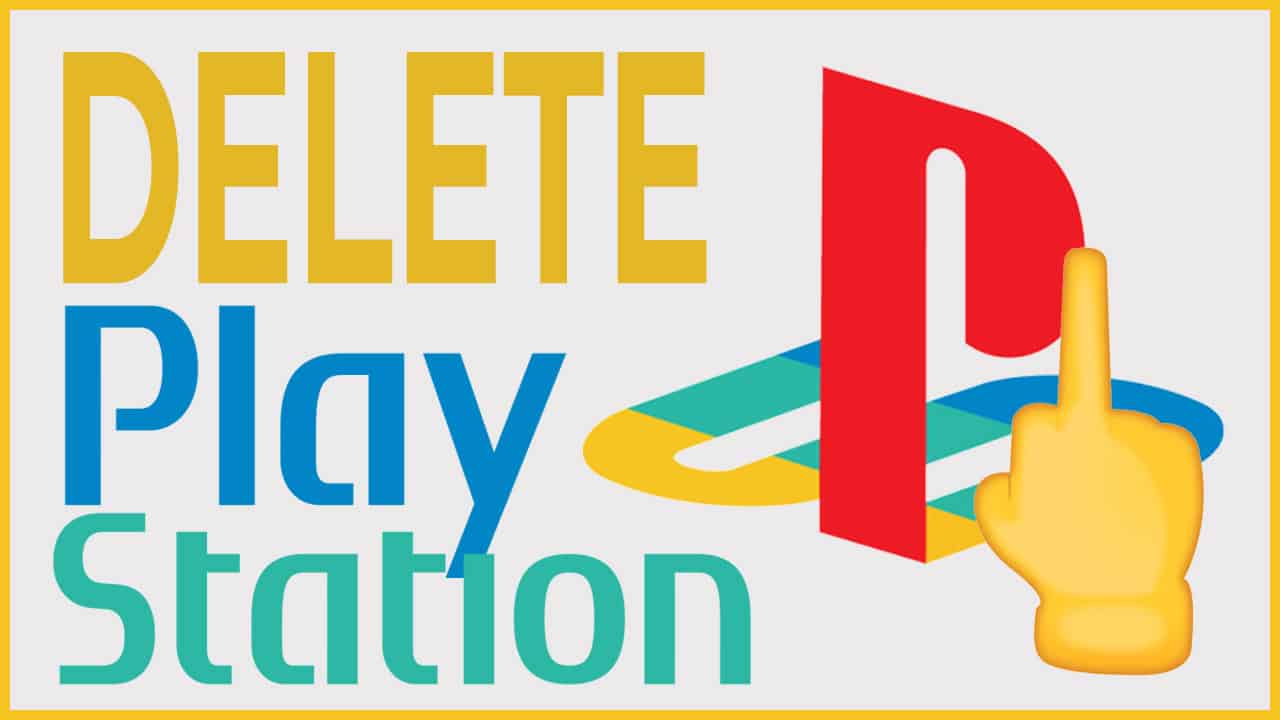 How to Delete Your Playstation Account
If you're looking to stop your Playstation addiction for good, then one of the best ways to do it is to completely delete your Playstation account.
You may have tried other things to end your Playstation addiction, such as deleting games or deleting profiles, and perhaps none of it works. 
You might have even searched online to find ways of how to delete your Playstation account, but all you found was how to delete profiles – which is not the same thing.
From our experience, the first and most effective step towards stopping a gaming addiction is to completely erase an account so that you can't come back when you feel the cravings.
In this article, we'll guide you through the process of how to delete your Playstation account so that you can begin your journey towards an addiction-free life.
How to Delete Your Playstation Account – Step By Step
The process of deleting your Playstation account is fairly simple, just follow these steps.
Head over to the

Playstation Support

site.

In the search bar right in the middle,

enter "Close account" and hit enter.



Next, two search results will appear based on your search.

Click on "How to close your account for Playstation network".



Next,

click on "Contact us" on the next page that opens. Note that you'll need your sign-in ID and your Online ID for closing your account in the next steps.



After clicking on "Contact Us", a help page will appear where you'll need to choose the right category for your query. You'll need to go to

Account & Security > Change Online ID & Other Account Questions

.

Below this tab, you'll find a list of options for contacting Playstation support.

Pick Live Chat



After choosing Live Chat, you'll need to enter some details about yourself and your account, such as your

Name, PSN Sign-in ID, and PSN Online ID.



Enter your information and click on

"Request Chat"

. You should then enter a virtual waiting room, so you might need to wait a few minutes for a chat agent to become available. NOTE: Live Chat is only open between 8 AM – 7 PM PT, so make sure you access Live Chat in that time period.

Some regions also don't offer a live chat option, so you might need to call Playstation support

.

When an agent becomes available,

tell them you want to close your account

. You might need to provide some further details, but at this point, the agent should guide you through the process.
What Happens After Deleting Your Playstation Account
After you have entered all the information and the chat agent has helped you with account closure, it might take up to a few days for Playstation to delete your account.
Deleting your account is a permanent thing, so there are a few things you should know when you close your account:
You won't be able to use your account's User ID if you decide to open a new account

You'll lose access to all the content you've purchased on the deleted account, as well as the funds on your wallet

You'll also lose access to any subscriptions you've made on your account.
Closing your account is the first step towards overcoming your gaming addiction. Now that you don't have a Playstation account anymore, you'll need to find a hobby or two to replace the time you've spent playing Playstation games.
Although deleting your Playstation account is a good step, you also own a lot of games such as Fortnite, Minecraft, Genshin Impact and Roblox that you will want to delete your accounts for as well.
If you need further help with overcoming a gaming addiction, check out Respawn our program for Gamers, or Reclaim – our program for families. You can also speak to a video game addiction therapist near you.
For more content like this, visit the Game Quitters blog where you'll find loads of useful information and instructional content just like this article.