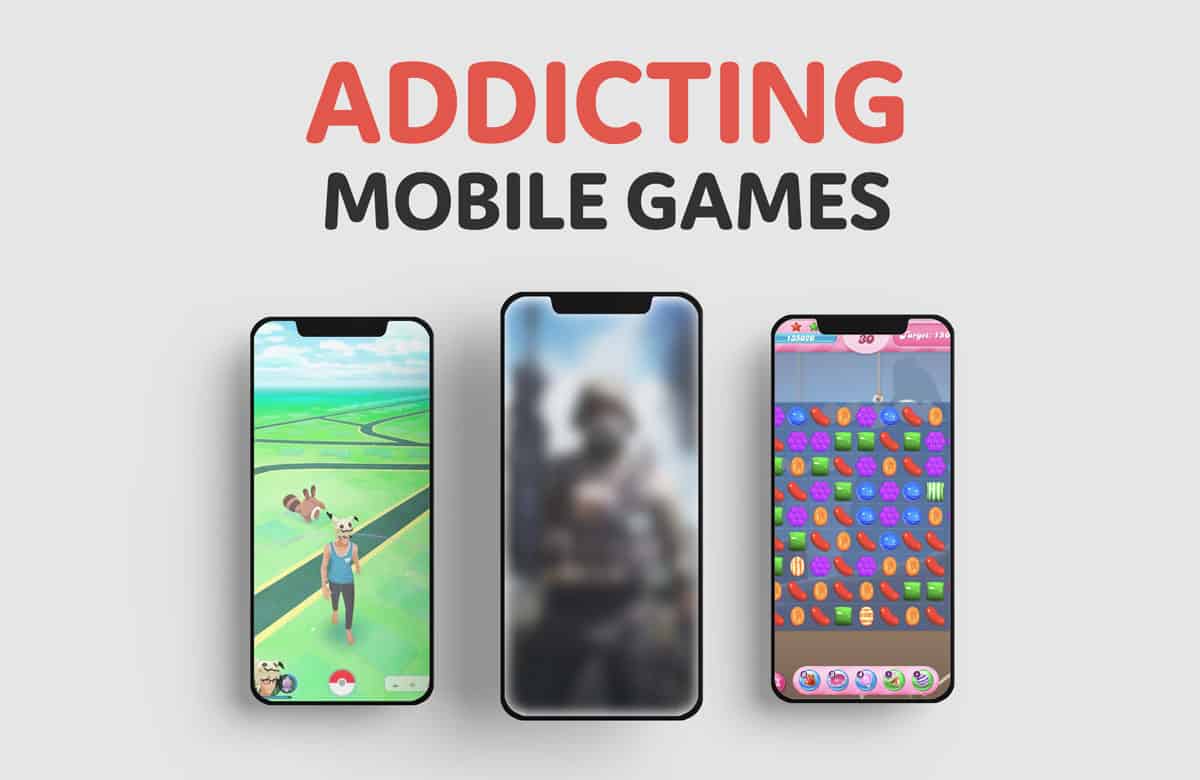 7 Most Addicting Mobile Games
This article will share the seven most addicting mobile games to be aware of and what makes them so addictive.
Smartphones revolutionized the gaming industry. You no longer need a console or computer to play video games, and instead, they are accessible in your pocket.
Related: 9 Most Addicting Games in the World
Mobile gaming is one of the largest platforms for gaming. Estimates say there are 2.2 billion mobile gamers globally, which amounts to roughly 28% of the entire globe's population. A large portion of this population – up to 1.4 billion – comes from China.
We've seen big gaming franchises move into the field of mobile games as well – Call of Duty, PUBG, Pokemon, and several others.
Mobile games can be highly addicting. Unfortunately, some people spend too many hours playing games on their phones to the detriment of other areas of their life. Prevalence studies have found between 1.96% and 3% of gamers are impacted by gaming disorder and up to 10% are at-risk of developing problems. Learn more video game addiction statistics.
The Most Addicting Mobile Games
Garena Free Fire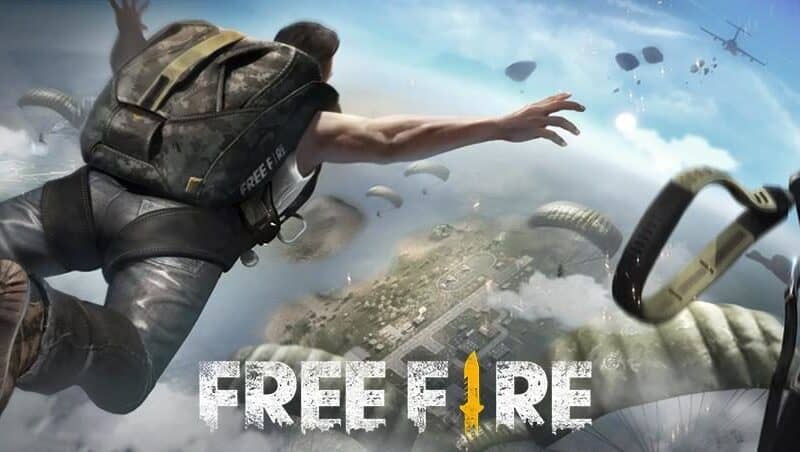 Garena Free Fire is a battle royale game developed for mobile devices first, which is a slightly unusual approach in Battle Royale games.
In 2019, it received an award for being the most downloaded game and the most popular game on the Google Play Store, which may have been due to a lack of alternative Battle Royale games available for download.
But even with the coming of other Battle Royale games to mobile devices, this game stayed at the top, with over 1 billion downloads as of July 2021. 
Why is Garena Free Fire Addicting?
Garena Free Fire is addictive because you can compete against other people while also being friendly to your phone in terms of graphical demands.
It's accessible to a wider audience of players due to its low system requirements while also providing good enough graphics to be fun.
It's also a massive time-sink since you have to stay in the game for several minutes, and one game can last up to 30 minutes if you stay in the game late.
Read More: Why Are Some Games More Addictive than Others?
Candy Crush Saga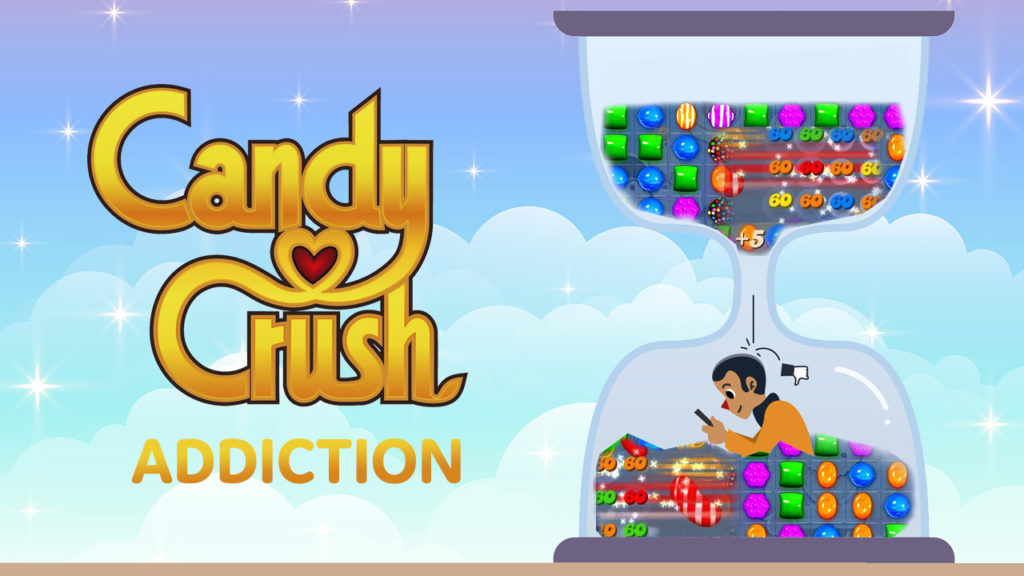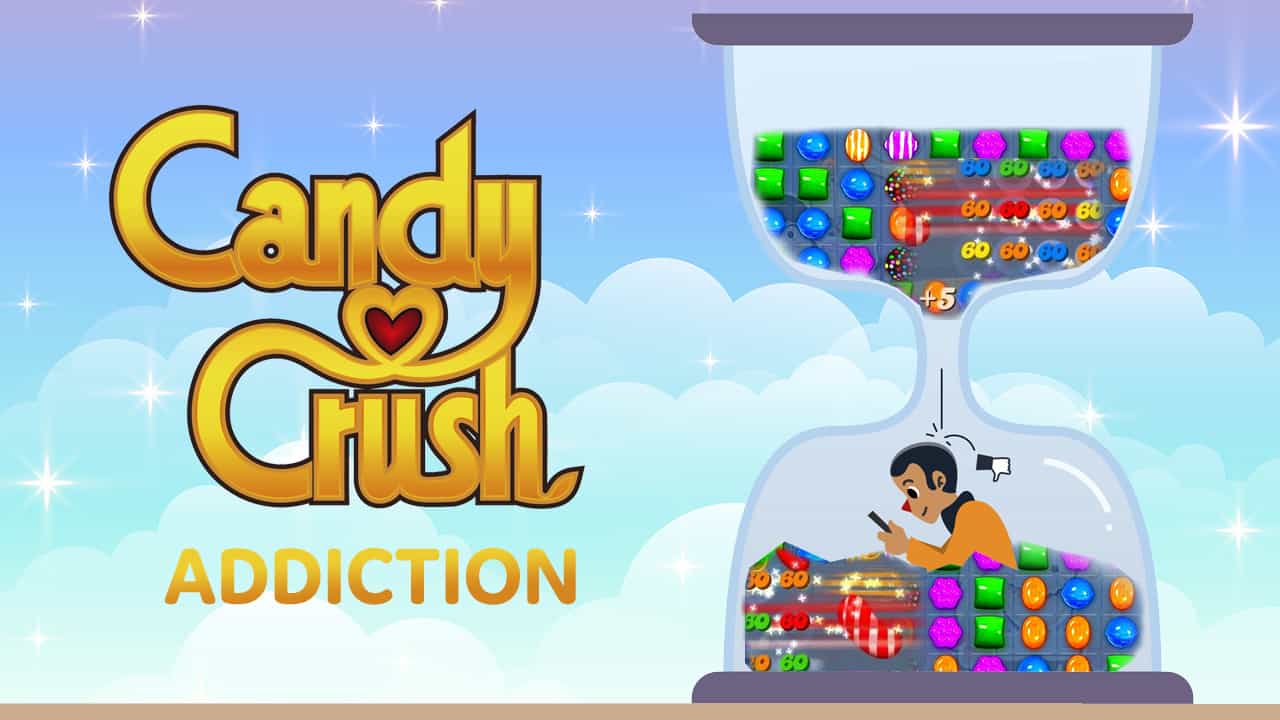 Candy Crush Saga is one of those games that seems so fun to play yet so harmless, but you still find yourself playing hours and hours without realizing it.
The game offers a quick escape from reality, which can help you "ease" the boredom of waiting for a doctor's appointment, waiting for your bus to arrive, or simply passing the time at home.
For some individuals, their Candy Crush addiction is so extreme that playing Candy Crush leads to significant problems in their life. For example, this woman lost her job and her boyfriend because she played Candy Crush for 18 hours a day or more.
We've prepared a guide on how to quit playing Candy Crush Saga for good.
Why is Candy Crush Saga Addicting?
Candy Crush Saga offers three different components that make it highly addictive:
It provides an instant escape from reality.

It's fun yet challenging.

It appeals to casual gamers.
Since the game aims to attract everyday gamers, many people over 35 play this game.
PUBG Mobile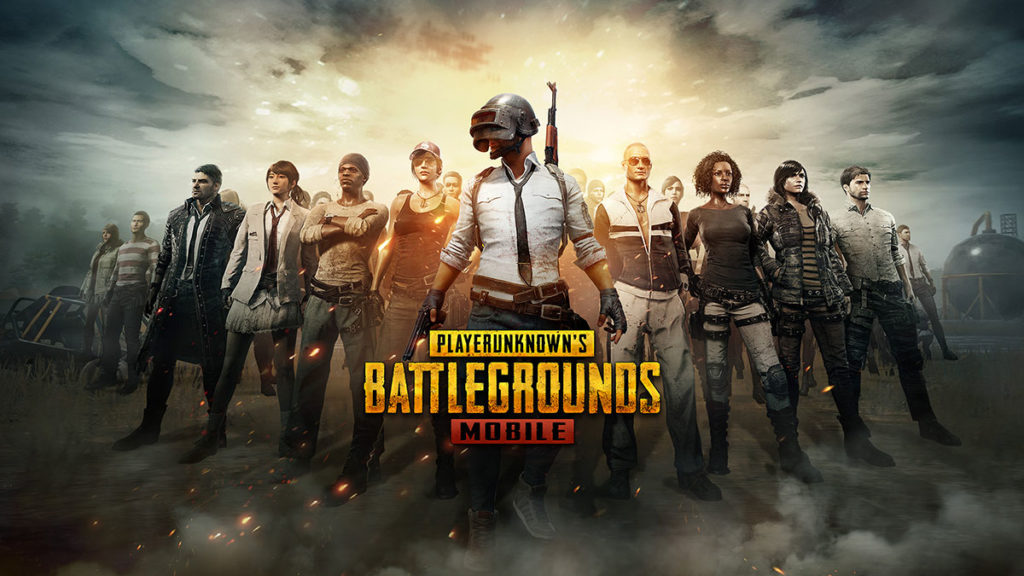 Now to one of the biggest and most common games we encounter when dealing with mobile gaming addiction – PUBG Mobile.
Created by Tencent, PUBG Mobile is one of the most downloaded games in history, receiving over one billion downloads. The smaller brother of PUBG – or Player Unknown's Battlegrounds, was first released for PC but was later made available for consoles and mobile.
It's a battle royale game where the concept is to live longer than the other players and survive by looting and finding gear to equip yourself to survive.
Why is PUBG Mobile Addicting?
PUBG Mobile is free to play, which means that gamers prefer to play the game's mobile version instead of buying the full version.
Secondly, it's part of the PUBG brand, which in itself is a huge appeal to all gamers around the world. 
It's also highly competitive, as gamers report "getting the rush of adrenaline" when they face their opponents or when they're one of the last people to survive inside the game.
Call of Duty: Mobile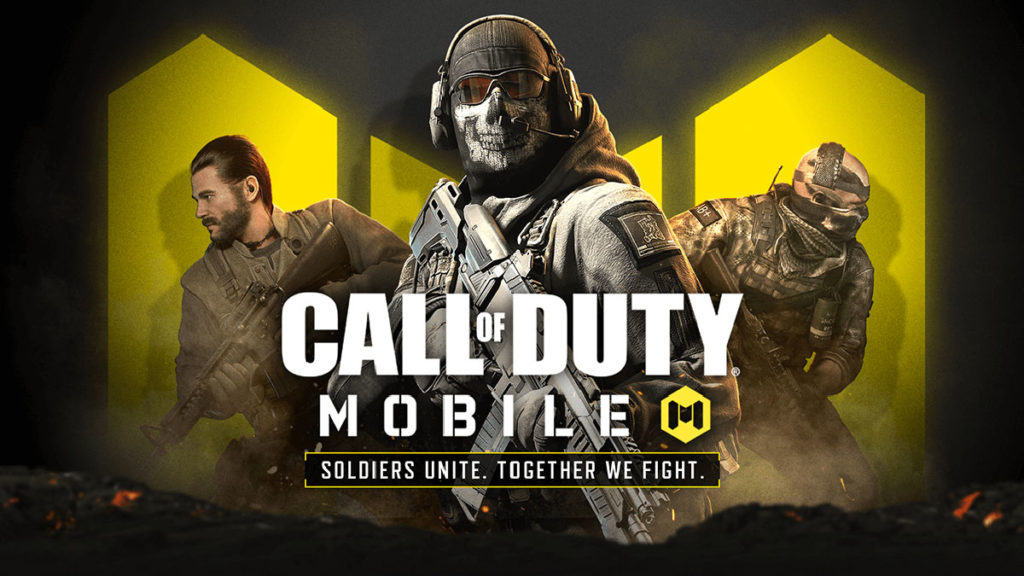 Call of Duty: Mobile is similar in a lot of ways to PUBG Mobile. 
This game is a battle royale game developed for computers and consoles and later released for mobile devices.
The game is free to play and easily accessible for gamers all over the world. Even though the game "only" has 300 million downloads as of 2021, it's still one of the most addicting mobile games out there.
Why is Call of Duty: Mobile Addicting?
Being a part of the Call of Duty brand – one of the most popular franchises in the gaming industry – makes the game appeal to a wide and loyal fanbase.
It's completely free to play and can be played by almost anyone, giving players the chance to taste the game without having to spend extraordinary amounts of money.
It's addictive because it has fast-paced action and appeals to players with a desire for competition. The game offers an escape from reality while on the go, and it's easy to play one game after another.
Clash of Clans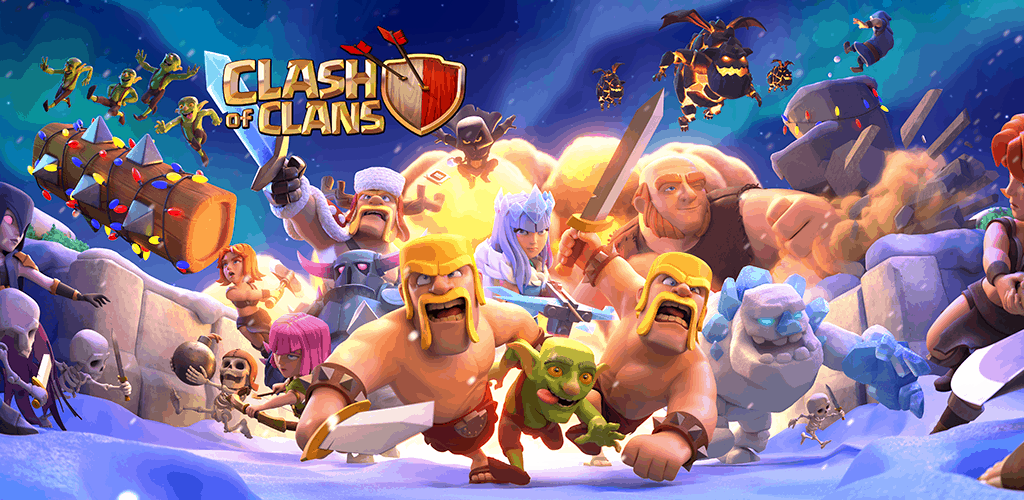 Clash of Clans advertises on social media platforms like YouTube. You might have already seen an ad for this game and wondered what the rage is all about.
Related: Follow Game Quitters on YouTube for more great content!
Besides the powerful marketing campaign, Clash of Clans is hugely addictive. It keeps players coming back because it offers a progression system meant to keep you hooked to the game.
Players build villages and attack each other, which adds a sense of socialization to the game.
Why is Clash of Clans Addicting?
Clash of Clans allows you to use your creativity. You're able to build a village just like you want to have it, which will enable you to place traps and build defenses where you need them strategically.
It also offers progression for players, so you'll get a sense of satisfaction after you reach a new level of progress. And if you don't like waiting for the upgrades inside the game, you can also pay for them. 
Subway Surfers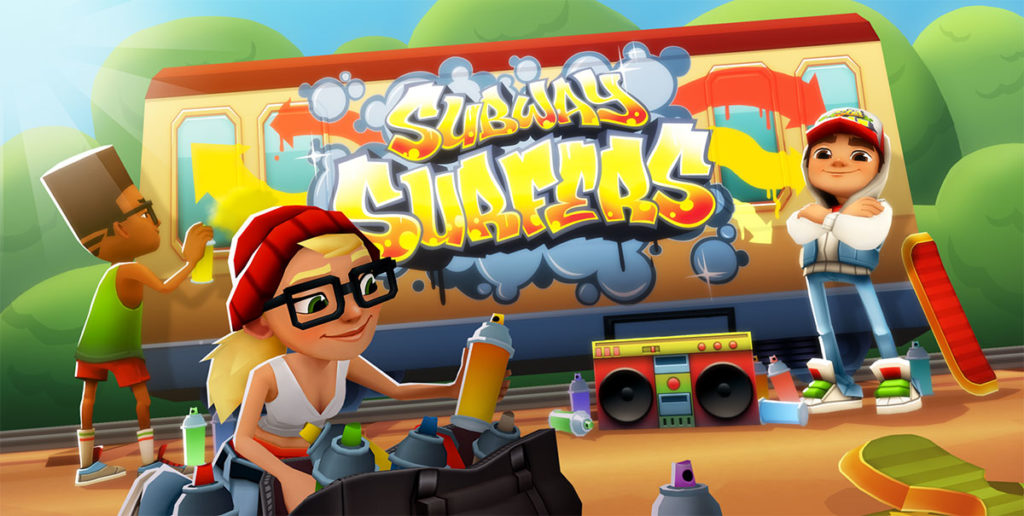 Subway Surfers is another one of those games that seem to be harmless yet hugely addictive.
One of the main problems with this game is that it is played mainly by kids, yet it offers in-game purchases that lure gamers to spend money in the game to earn some advantages or visual updates.
For example, one mother complains that her child spent $250 on in-game purchases in this game, which is hugely problematic.
Why is Subway Surfers Addicting?
It offers a temporary escape from reality and is an easy game to play while you don't have anything else.
It's easy to spend hours playing this game, and once you can't go over a certain level inside the game, spending money to overcome this problem seems like a good solution.
Pokemon Go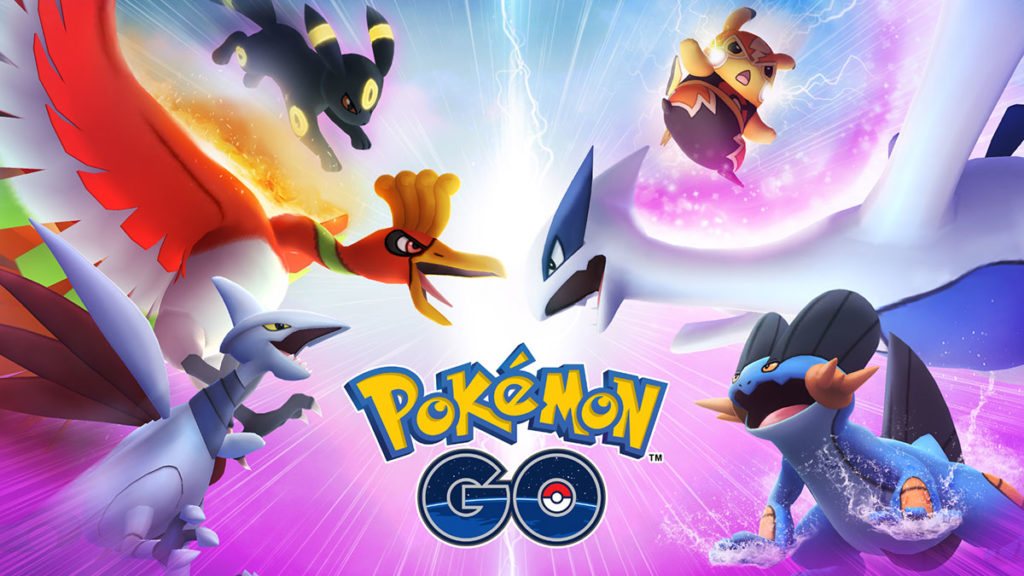 Lastly, let's mention Pokemon Go, which is also one of the most downloaded games globally, with over a billion downloads worldwide.
Now, the popularity of this game stems back to 2017 and 2018, but many people still play this game regularly.
It offers a novel concept to collect new Pokemons using your GPS, so at least it forces gamers to walk while playing the game.
Why is Pokemon Go Addicting?
Pokemon Go offers a completely new concept for playing games, as it forces you to move around while collecting pokemon inside the game.
The more you collect, the better you are and the more players you can beat.
Need Help with Mobile Game Addiction?
If you or a loved one are struggling with mobile game addiction, then we are here to support you with several resources.