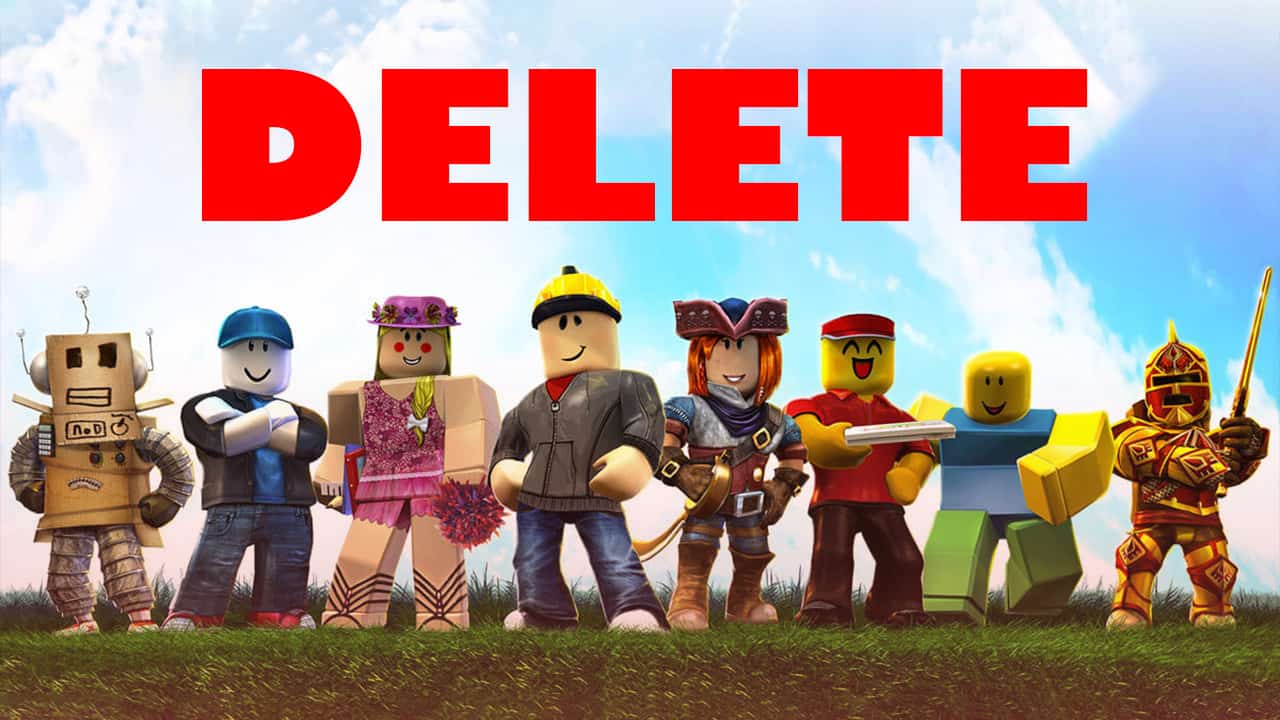 How to Delete Your Roblox Account
Looking to delete your Roblox account? Then you've come to the right place.
In this article, we'll guide you through the process of deleting your Roblox account in just a few simple steps.
How to Delete Your Roblox Account
To delete your Roblox account, you'll have to contact the customer support of Roblox, as there is no dedicated way of deleting your account through the account or user page like there is on most other sites.
Luckily, this process should be simple enough to handle for everyone, as you'll only have to go through a few simple steps.
Here are the steps you need to take to delete your Roblox account:
Log in to your Roblox account at Roblox.com.
After logging in to your account, scroll all the way to the bottom of the page until you see the link that says "Help". Click on it.

You'll now be redirected to the Help page of the Roblox site. You'll now again need to scroll all the way to the bottom where you should be able to click on the button that says "Contact Us".

A new page will open where you will need to open up the customer support form for contacting customer support. Click on the "Support form" link that is located in the text on that page to open up the form.

After clicking on that link, a customer support form should open in a separate tab. You'll now need to enter the details into the form to contact support regarding the deletion of your account.

Enter your first name, email address, your username, and select the issue details. Under the device, select the device you use for playing Roblox. Note that there is no direct choice for deleting your account, so you'll have to choose the category of "Billing & Payments", and then under the subcategory, select "Cancel Membership". Lastly, under the description, tell the customer support that you'd like to delete your account and thank them for their help.

Lastly, click on Submit to send the contact form.
After a few days, a member of customer support will contact you with further instructions and details. Note that you might have to verify your account before deleting it, so you might need to provide some additional details to complete the process.
About Roblox
Roblox is one of the most widely played games in the world. Part of the reason is that it's so easily available on all platforms and it's also free to use.
Roblox addiction is a serious problem especially among children and teenagers. If you or someone you know is struggling with a Roblox addiction, we've prepared a complete guide on how to overcome your Roblox addiction and begin living your life in a new way right now.
We also have additional articles on Roblox such as:
At Game Quitters we are dedicated to providing you with the best resources and guides possible to get gaming under control and live a great life. Our programs include:
If you appreciate our content and what we do, feel free to share it with other people who might find this article (or other articles) helpful. Our mission is to help as many people overcome their gaming addictions and get their lives back to normal.
Note: If you're a mental health professional and want to learn more about gaming addiction and treatment, you can do so with INTENTA's Gaming Disorder training for professionals.