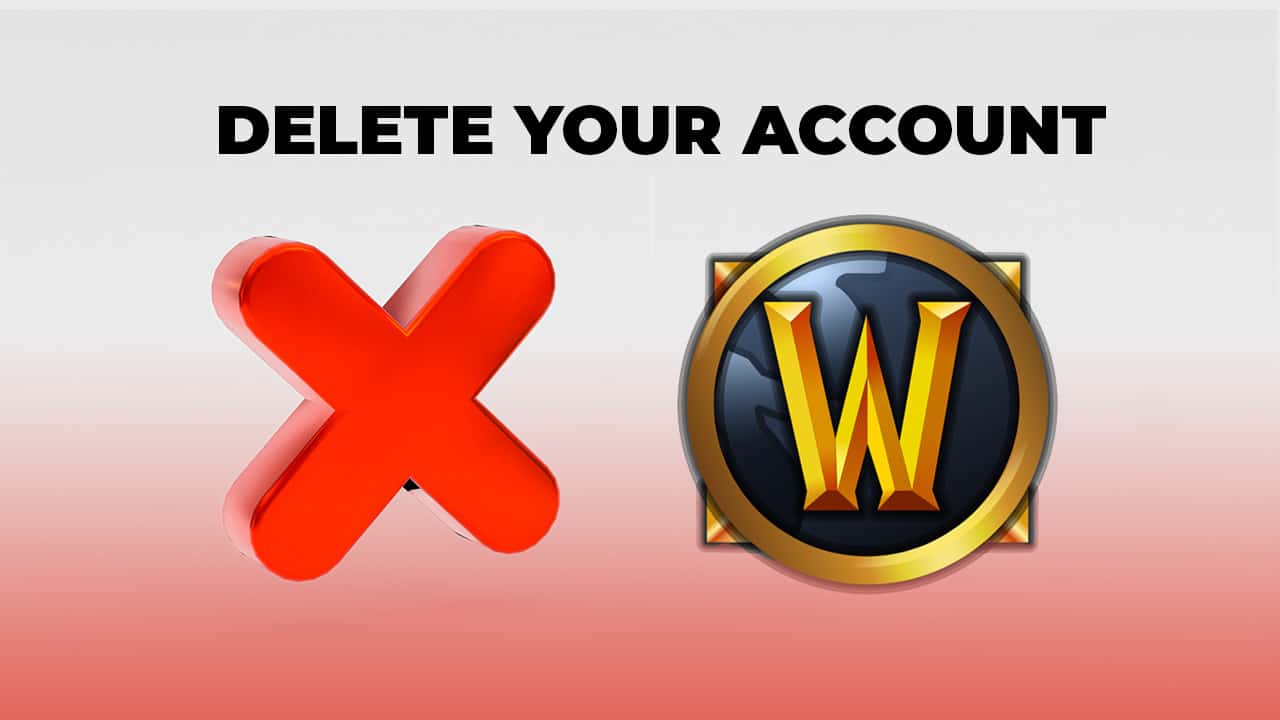 How to Delete Your World of Warcraft Account
Ah yes, World of Warcraft.
Also known as WoW, World of Warcraft is one of the most addictive computer games in history. It's a highly immersive computer game where you build a character, offering you a (seemingly) worthy escape from reality.
Millions of people around the world play WoW daily, and a small percentage of those people are addicted to World of Warcraft.
So if you're looking to kick your WoW addiction, then a good way to start would be to delete your World of Warcraft account to prevent you from coming back.
How can you do that? Find out below in this article.
How to Delete Your World of Warcraft Account
To delete your WoW account, you will need to delete your Blizzard account completely.
Another option is to cancel the subscription to World of Warcraft inside Battle.net if you don't want to delete your Blizzard account completely.
Let's take a look at both options.
Option 1: Delete Your Blizzard Account
Arguably the most effective way of deleting your World of Warcraft account is to completely delete your Blizzard account.
Note that if you decide to take this step, you will lose all data, games, achievements, and items that you own on your Blizzard account, which can be a bummer. But at least you're taking a HUGE step towards overcoming your WoW addiction.
To delete your Blizzard account, follow these steps:
Sign in to your Blizzard account.
In the top right corner of the page, click on Support.

Next, click on Contact Support in the right top corner again.

Click on I would rather categorize the issue.
Click on Data Protection.
Then select Remove my Data, and then select Remove my Battle.net account and game data.
Then, you'll need to read the text on the following page where you'll learn what you will lose if you decide to delete the account. Once ready, tick the box and click on Proceed.
The last step is to insert the verification code you've received via email into the box and complete the process for deletion.
The deletion will now take anywhere between 10 to 30 days, depending on how quickly the customer support handles your request.
Option 2: Cancel World of Warcraft Subscription
The other option is to cancel your World of Warcraft subscription inside Blizzard's account. This is an effective step, but not as effective and complete as deleting your Blizzard account.
If you wish to cancel your WoW subscription, then follow these steps:
Log in to your Blizzard account.
Click on your account name in the top right corner, and then select Account Settings from the dropdown menu.
On the left-hand side of the screen, select the tab that says "Games & Subscriptions".

Select the game you want to cancel the subscription for, and click on Manage.
Click on Cancel Subscription to complete the process.
After this, your subscription to WoW should be canceled and you won't be able to access your WoW account any longer.
Need Help?
If you suffer from a gaming addiction, we've prepared guides and free resources on Game Quitters to help you get your life back on the right track:
If you appreciate our content and what we do, feel free to share it with other people who might find this article (or other articles) helpful. Our mission is to help as many people overcome their gaming addictions and get their lives back to normal.
Note: If you're a mental health professional and want to learn more about gaming addiction and treatment, you can do so with INTENTA's Gaming Disorder training for professionals.