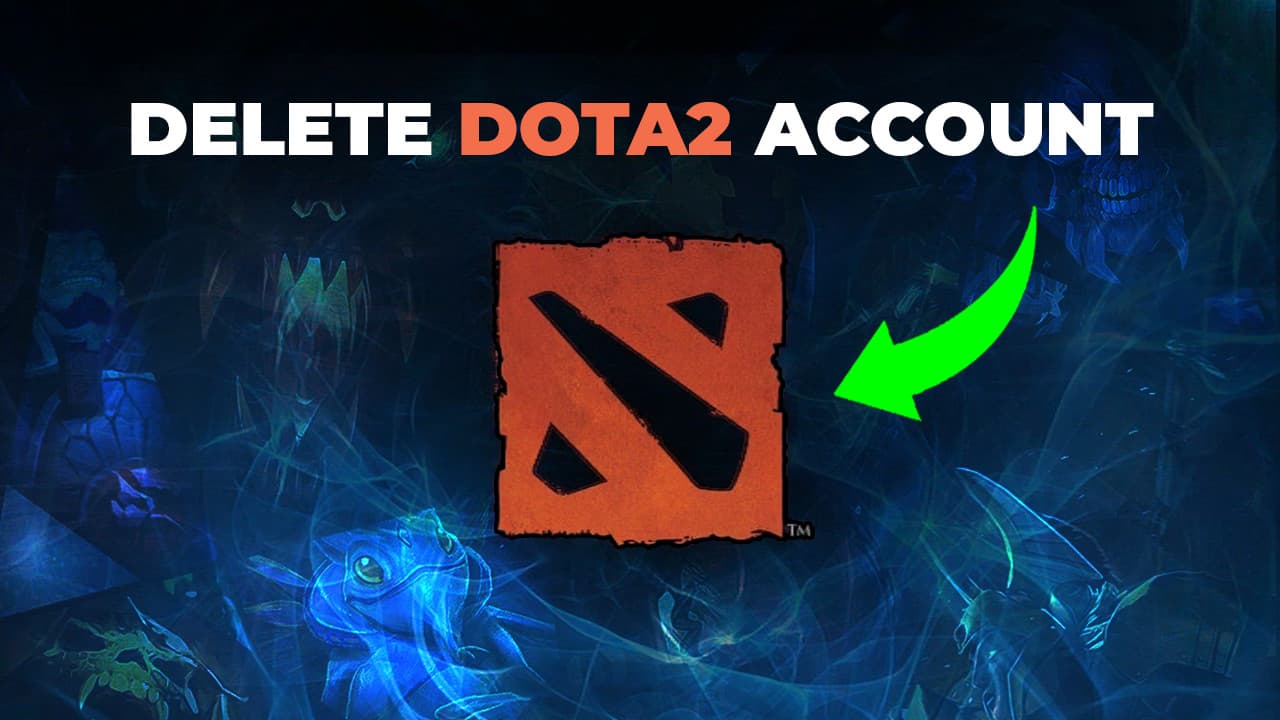 How to Delete Your Dota 2 Account
Dota 2 is one of the most popular games in the world, and arguably among the top 3 most popular Massive Online Battle Arena (MOBA) games of all time. 400,000 to 500,000 people play this game monthly, putting it high on the list of the most played games.
It's also a very addictive game. Once you get sucked into the progression in this game and improving your skills, it's hard to get out of it.
That's why deleting your Dota 2 account is one of the best strategies to quit playing Dota 2 cold turkey.
To delete your Dota 2 account, you'll have two different strategies – we'll go over each one in this article.
How to Delete Your Dota 2 Account – Best Option
The best option for deleting your Dota 2 account is to contact Steam support and ask them if they can delete your game data and erase your Dota 2 profile.
When you do this, you'll be able to get rid of all of your game data and you'll have your profile deleted. This will guarantee you that you won't be able to use your profile anymore, even though you can still have Dota 2 installed on your computer.
To do this, you'll need to log in to your Steam account and contact customer support using a contact form that you'll find on Steam.
Just follow these steps to complete the process:
Log in to your Steam account using your credentials.
Next, click on the Support tab once you're logged in to your account.

Then, you'll find a list of games below under the "Recent Products" category. Pick Dota 2 – if it's not there, scroll all the way to the bottom and select "Games, Software, etc.", and type in Dota 2. Then, click on Dota 2.

Next, click on "I'm having trouble with items".

Then scroll all the way to the bottom and find the "Contact Steam Support" button. Click on this button to open up a dialog box.
Inside this box, type in "I'd like to delete my Dota 2 account, game data, history, and access to Dota 2." Also, include your reason for the request of deletion, and hit send.

Hit Send. You will have to wait around 72 hours for customer support to respond. Note that you might have to provide some additional details if they ask you to do so.
Alternative Option – Delete Steam Account
The second option is a bit more radical – but perhaps even more effective than the first one, especially if you're addicted to Dota 2 and other games you have on Steam.
That option is to delete your Steam account.
Luckily, the process of deleting your Steam account is not very complicated. We've prepared a complete guide for deleting your Steam account.
Of course, if you decide on this option, you should know that you will lose all of your games and everything you own on your Steam account, so only take this step if you're prepared to lose everything you own on Steam.
It's common for people who play DOTA 2 to also play other games, such as PUBG, FIFA and even Candy Crush. If you want to stop gaming, then make sure you delete accounts for all the games you play and Discord if you are triggered by gamer friends.
Need Help?
At Game Quitters, we're dedicated to helping gamers from everywhere to quit their toxic gaming habits and build better habits, which can help you get your life back on track.
If you suffer from a gaming addiction (or other digital addictions), we've also prepared many other guides and free resources on Game Quitters. These include:
If you appreciate our content and what we do, feel free to share it with other people who might find this article (or other articles) helpful. Our mission is to help as many people overcome their gaming addictions and get their lives back to normal.
Note: If you're a mental health professional and want to learn more about gaming addiction and treatment, you can do so with INTENTA's Gaming Disorder training for professionals.