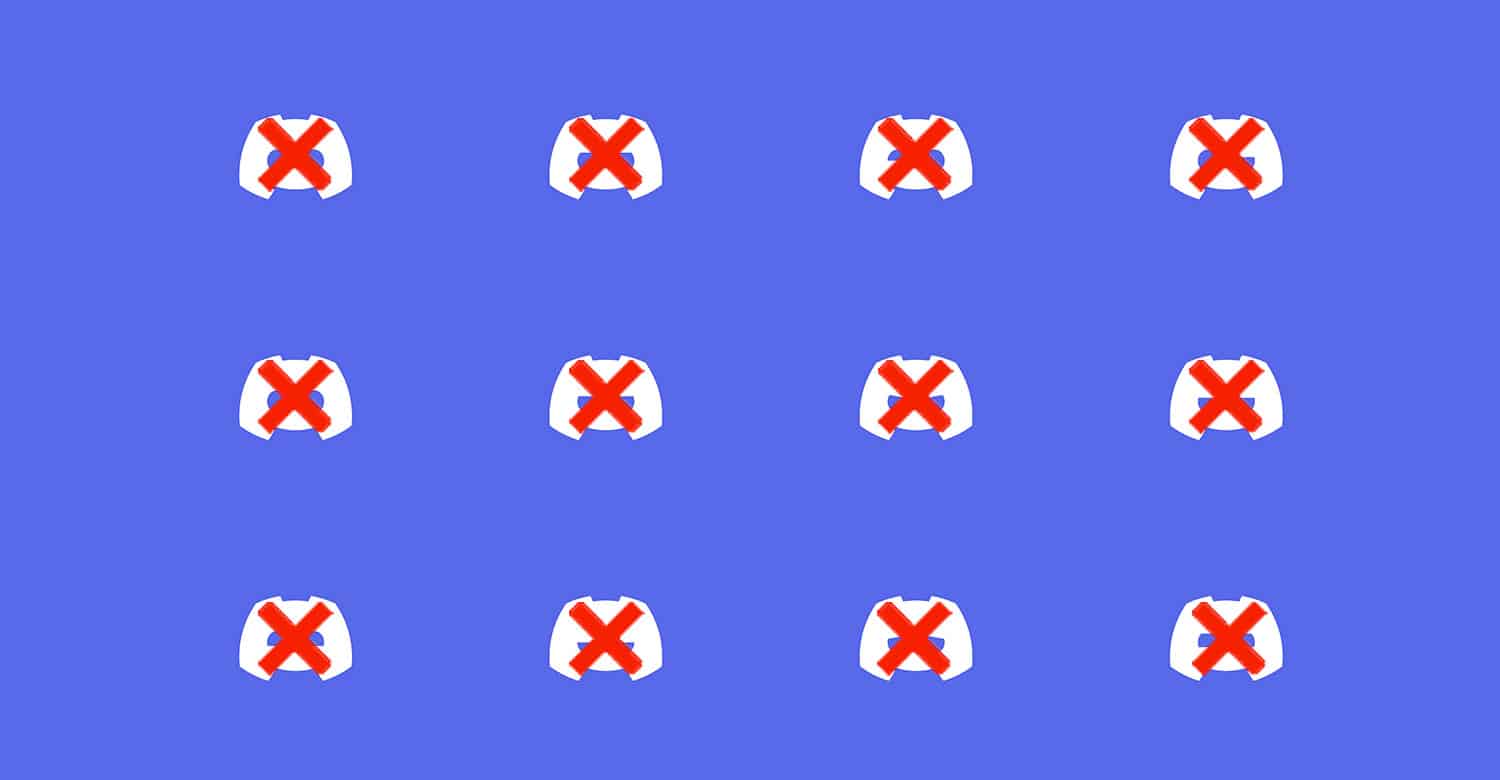 How to Delete Your Discord Account
Discord is a popular communication tool for everyone who's looking to chat with their friends and gaming pals. It's primarily geared towards gamers – both for playing games together and communicating and simply for hanging out.
If you're looking for ways of how to quit playing video games forever, then one of the most effective steps you can take is to delete all of your games and their accounts – and of course, this includes apps like Discord.
The reason for that is that Discord can be an easy gateway for playing some more games.
You find your friends online, start chatting to them, and before you know it, you're playing games again, and the vicious cycle of gaming addiction continues.
That's why it's effective to also delete your accounts for apps like Discord. Wondering how you can do it? Simply follow these simple steps to complete your account deletion!
Step 1: Log in to Your Account
The first step will be to log in to your Discord account. You can do that by going to Discord.com, or you can simply open the Discord app and log in from there.
For the purposes of this article, we've used the Discord browser version, but you can follow the same steps and get the same results if you use the app.
Note that if you decide to use the app for the deletion of your account, don't forget to delete the app from your computer for the best effects possible.
Step 2: Go to User Settings > My Account
As you'll see from the next two steps, deleting your Discord account is really simple.
All you need to do is go to your account's settings. You can do that by first clicking on the gear icon in the bottom left corner that says "User Settings".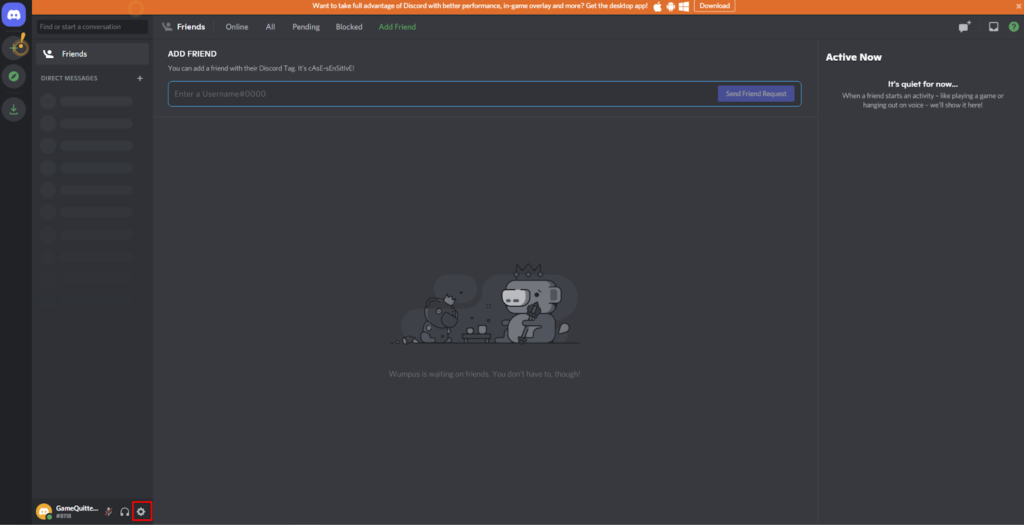 After clicking on the gear icon, go to "My Account" tab of your profile.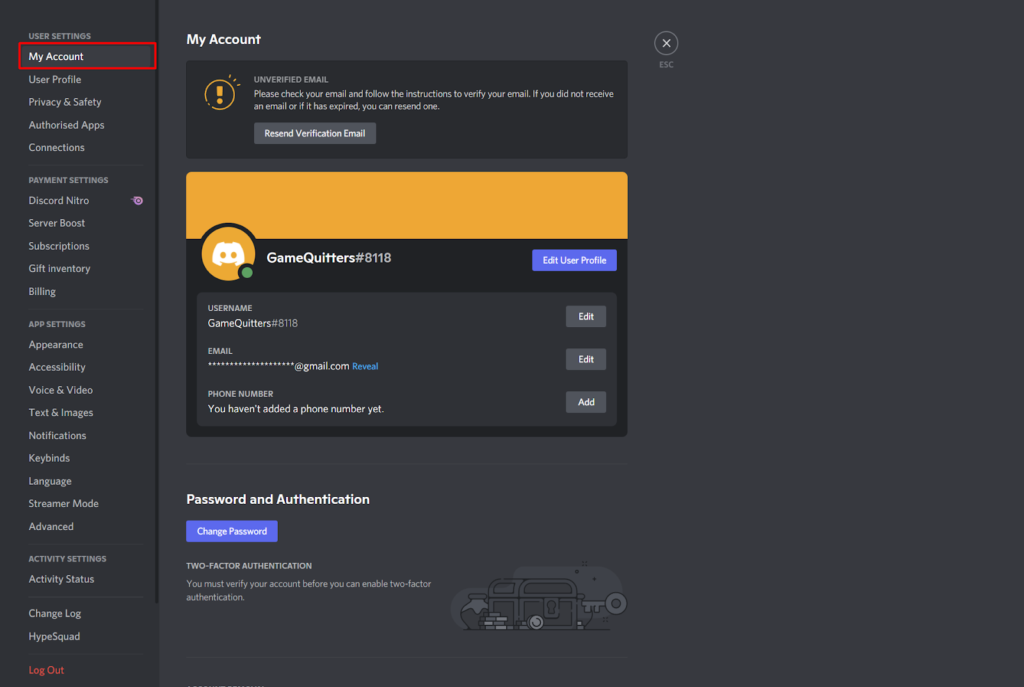 There, scroll down to the bottom of the page where you should see two options: Disable Account and Delete Account. Obviously, if you want to delete your account, you'll want to select "Delete Account".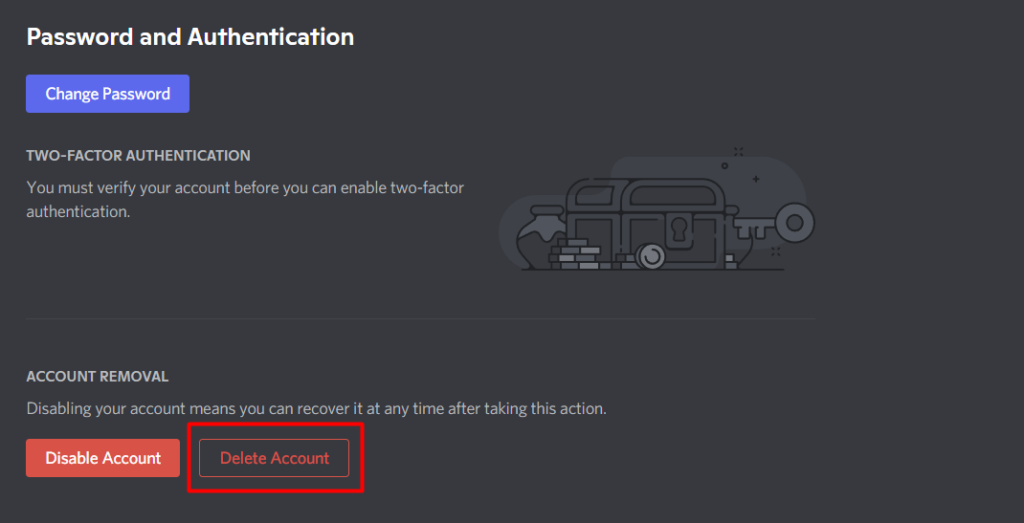 Step 3: Delete Your Account
The last step is simple: to complete the deletion of your account, simply enter the password of your account.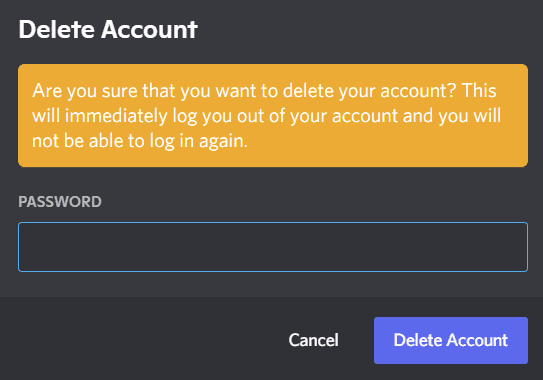 Lastly, click on "Delete Account" to complete the deletion. After that, you'll be logged out of your account and you won't be able to access it again.
As you can see, deleting your Discord account is really easy. But what if you happen to own a server?
If You Have a Server (or Several)…
Before you delete your account, you'll need to also delete your servers or transfer them to another person.
If these servers are active and your friends are using them a lot, and you delete them, it will probably leave them wondering what the hell's going on.
So it's best to transfer the server or the group to another friend or person that is likely to going to continue using this server.
If you don't want to continue the server going, then it's best to delete the server completely before you proceed with the deletion of your account.
It's common for people who spend too much time on Discord to also play video games, so when you delete your Discord account you will also want to delete accounts for the games you play, such as Genshin Impact, FIFA, Minecraft or Rocket League.
Need Help with a Gaming Problem?
If you suffer from poor gaming habits, we offer guides and resources to help you get your life back on track:
If you appreciate our content and what we do, feel free to share it with other people who might find this article (or other articles) helpful. Our mission is to help as many people overcome their gaming addictions and get their lives back to normal.