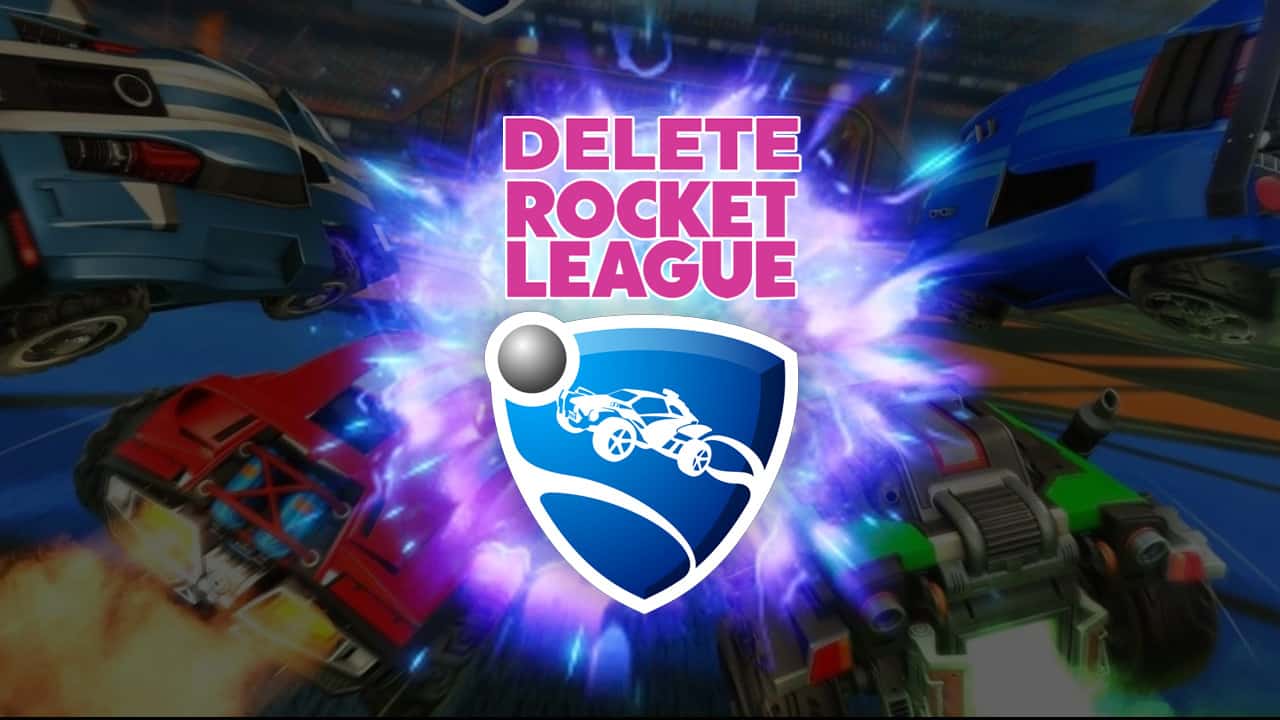 How to Delete Your Rocket League Account
Rocket League is a free-to-play game where the goal is for players to score goals in soccer using their cars.
It's a simple concept, but one that has caught on massively in the past 6 years. It has almost 100 million users monthly, and the numbers are still going up.
In 2019, Psyonix, the company that created Rocket League, was purchased by Epic Games, which means that at the moment, the game is only available through Epic Games launcher for PC players.
However, we know many people still use Steam for Rocket League, and many people play Rocket League on PS4 and Xbox. That's why we've prepared guides for all types of users in this article.
How to Delete Your Rocket League Account – Epic Games
If you use Rocket League through Epic Games, then you'll need to delete your Epic Games account entirely if you want to proceed with the deletion.
Sadly, it's not possible to just delete your Psyonix account as the company has merged with Epic Games, so the only way to delete the Rocket League account is to delete your Epic Games account as well.
Let's take a look at how you can do that.
Sign in to your Epic Games account.
In the top right corner, hover over your account's name and then click on Account from the drop-down menu.

Go to the General tab of your account page.
Scroll all the way to the bottom of the page until you reach the portion named "Delete Account".

Click on Request Account Delete to request the deletion of your Epic Games account.
Insert the security code you've received via email into the next window and click on Confirm Delete Request.

This will delete your Epic Games account for good. Note that if you decide to take this step, you'll lose all the games you have on your account, including all purchases, in-game purchases, and all achievements that are tied to your account.
Unfortunately, this is the only way to delete your Rocket League account at the moment if you use Epic Games.
Alternative Option
There is one alternative option to deleting your Epic Games account completely – you may want to ask Psyonix Support to delete your personal data from their database, which might be sufficient to help you stop playing Rocket League.
You can try sending the customer support a message at Psyonix through this page. Ask them if it is possible to delete your Rocket League data and account and if that will stop your access to the game for good.
If You Use Steam
If you use Steam for playing Rocket League, then it's likely that you've purchased or acquired Rocket League before 2019.
For deleting your Rocket League account when using Steam, you'll have to consider deleting your Steam account.
If you want to know how to delete your Steam account, please read our full guide or watch the video below:
For Xbox, Nintendo Switch, and PS Users
For those who play Rocket League on consoles, the only way to delete your Rocket League account is to follow one of the following guides:
Delete your Nintendo account
Of course, that might not be a viable option if you also own and play other games on those accounts, so you might want to look for other ways of controling your Rocket League playtime.
Need Help to Control Your Gaming?
If you play video games too much and want to get in control, read our guides and free resources:
When you play games too much and need to delete your Rocket League account you might also own other games and play them too much too. So it's recommended that you also delete your accounts for games you play like Fortnite, PUBG, Minecraft, Counter-Strike and Discord.
If you appreciate our content and what we do, feel free to share it with other people who might find this article (or other articles) helpful. Our mission is to help as many people overcome their gaming addictions and get their lives back to normal.
Note: If you're a mental health professional and want to learn more about gaming addiction and treatment, you can do so with INTENTA's Gaming Disorder training for professionals.