From Gaming Addict to Entrepreneur and Digital Nomad
My name is Austin Tuwiner and I'm a 21-year-old digital nomad. I've been travelling the world for over 9 months now. Video games have had an enormous impact on my life, so I'd like to share my experiences with them, hopefully resulting in helping someone's life for the better.
I'm writing this post from a coffee shop in Buenos Aires, Argentina; reflecting on just how far I've come. A place I never imagined myself going to (or even knowing it existed) during the period of my life that I was consumed by the video game world.
Before we go any further, I'd like to clarify that I do still enjoy playing the occasional video game. After discussing my story and how gaming addiction has affected my life, I'll share some tips on how I've been able to find balance and reintroduce them to my life.
My First Video Games
I don't remember what video game was my first love. If I had to guess, it would be Pokemon Crystal or one of the Mario games. To this day I have amazing memories playing on my GameBoy and Nintendo with my siblings and friends. On a snow day (no school due to snow), my brother, sister, and I would sleep in and play games like Super Smash Bros and Mario together.
As time went on, I upgraded consoles to an Xbox 360 and played more and more mature-rated games. I think this is truly where the first issues started to appear. I began playing games like Halo 3 and Call of Duty at 15 years old. Immediately after coming home from middle school, my friends and I would boot up our Xbox's and spend the entire day online chatting and gaming with each other.
We'd only surface for food. Oh, and homework.
Due tomorrow meant do tomorrow. Without a doubt, video games had an impact on my grades.
After playing Xbox for many years, I upgraded to PC gaming. If I had to pick a video game I spent the most time and money on there would be no comparison. It's League of Legends by far.
Read: How to Quit Playing League of Legends
I'm a pretty competitive person which is an extremely dangerous combination when paired with player vs player video games. I was addicted to improving my craft and reaching the highest rank possible.
When I wasn't able to play video games, I'd be watching Youtube and Twitch gameplay of professionals in order to get better.
My mind was ALWAYS on video games. What builds to try, what the coolest new strategy was, or the next game I was going to play. All of this took me out of the present moment. In school, on the bus, or mid-conversation I'd be thinking about video games.
The highest rank I ever achieved in League of Legends was Diamond 3, around the top .3% of all players.
At the time, this was a massive accomplishment.
Looking back?
It's a trophy showing how much of my life I wasted for a game I'll never play again. A few years from now, you won't care about your rank, your special skin collection, or any other virtual accolade. You only have one life, why waste time playing and earning virtual awards?
I couldn't even tell you how many aspects of my life were neglected due to my PC gaming addiction. I played PC games all throughout high school until I finally quit towards the end of senior year.
Let me tell you how I did it.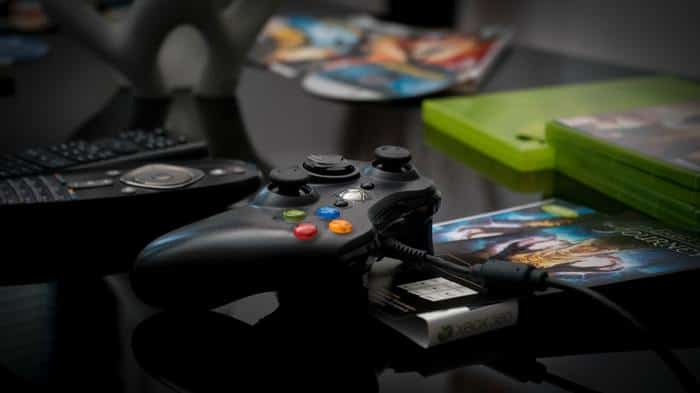 How To Quit Playing Video Games
Whenever I'm trying to quit a habit, I found that nuclear options are the best and maybe the only way. I specifically remember this video that convinced me I had to commit to quitting gaming.
I deleted all my accounts and listed my $1000+ custom built gaming computer on eBay.
What did I do when my computer was sold?
Began playing Xbox again.
My Xbox was the next to go. I removed all possible video games and systems from my life. I had an enormous amount of time now. My days felt so much longer. I didn't know what to do with myself.
Eventually, after doing some research and finding sites like Game Quitters, I decided to take action and find new hobbies.
Find New Hobbies
There's a saying – "Nature abhors a vacuum." Quitting video games will be near impossible without finding new hobbies.
With all of this extra time, I picked up activities such as scuba diving, bouldering, and travelling. I even started my own digital marketing businesses that I use to fund my travels and lifestyle.
By delving pretty deep into each of these hobbies' respective communities, I've met more friends and made more high-quality relationships than I ever could have imagined.
It was difficult for me to leave behind all of my gaming friends. Some I knew in real life, and others I never even met. I had a lot of gaming friends. I even thought I had "deep" relationships with them.
Ever since I "quit" gaming, I don't really hear from them. They're good people and I hope to see them succeed in life. It just won't be at my table.
How to Play Video Games in Moderation
After I took some time off from gaming, found new hobbies, and got my priorities straight, I wanted to find a way to introduce video games back into my life. When your life becomes so busy and fun that there's little time to game, I think it's possible to play video games responsibly.
Here's how I've done it.
Avoid 'Time Suck' Games
One way I've found to limit video games is by avoiding the endless time-suck grind games. I don't go anywhere near the endless grind video games I used to love like Call of Duty, League of Legends, and Path of Exile.
If I decide to play a video game, it's for the story. Story video games are almost like movies for me. Games like Fallout, Far Cry, Witcher 3, and Skyrim all have a clear ending where video gaming stops. These are the only games I play or keep up with anymore.
Cloud Streaming
I've been travelling for 9 months now out of one backpack, so there's no way for me to bring a console along for the ride (not that I'd even want to).
The last video game I played was Witcher 3, and I don't see myself playing any others until Cyberpunk 2077 is released. Cloud streaming has allowed me to play video games once in a while without dedicating myself to the newest console.
The great thing about cloud streaming is you can delete and cancel your membership whenever you want, and it's not amazing for playing the fast-paced time suck video games we mentioned above. There's a slight delay but is unnoticeable for any slow-paced story/adventure game.
I don't really think gaming is very different from watching Netflix , sports games, or any other hobbies. The main distinction between it and these hobbies is that you are battling a multi-billion dollar industry doing everything it can to addict you and extract every last dollar.
Understand what you're up against, and set your life up in a way where it's near impossible to become addicted.
Only this way was it possible for me to find balance gaming.
Thank you for taking the time to read my experience with video games, and hope there's something you can take away from this.
Story submitted by Austin Tuwiner.