8 Lessons I Learned When I Quit Gaming for 90 Days
"I stopped looking at the detox as a path to give up gaming, but more of a personal development path. Giving up gaming was just a part of that."
I'm Jared…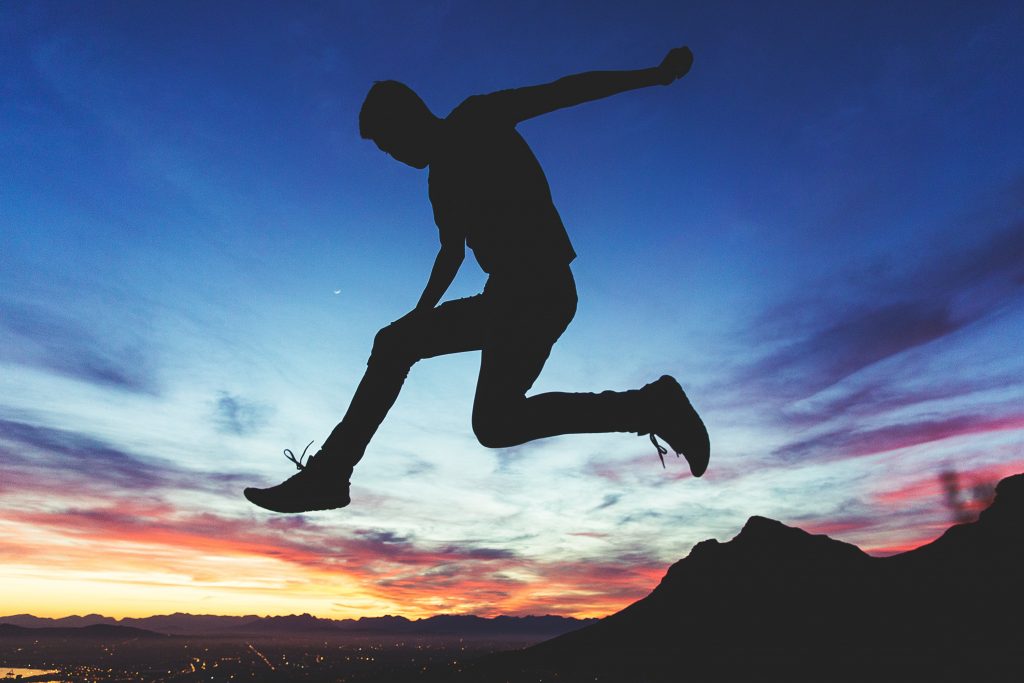 I did it! Pumped. I had a bit of a skip in my step today knowing today was the day.
Did I think I would make it this far? Not until I think I was in the mid 30s range. I relapsed initially on day 22, and had a similar struggle in the 20s again the second time around, but once I hit the 30s it was almost too easy from there.
There was a number of reasons that played into why I managed to stick it out:
1) My relapse.
When I embarked on the first attempt I did it with just one aim – to break the cycle of needing to game at the sacrifice of my study and my son. I didn't really have any tools or ways that I was going to keep me on track.
I found out quite quickly that I could easily replace a time wasting activity with another time wasting activity. Before I knew it, I found myself with too much time and a whole lot of nothing to do (well, in hindsight I had study or chores to do, but my brain didn't see it that way), and I relapsed.
I don't think I initially felt the ramifications of my relapse or reflected too much on it until I was working through my habit tracker and came up to my journal entry task. Looking at my journal I just felt so hollow, like I had taken a big step backwards.
From there I learned that the underlying reason that I really wanted to quit was because I wanted to live life to the fullest. Since that realization, I have been knocking down productivity goal after productivity goal. The more things I can achieve the more I feel like I am living life, so I win. I think this was the best learning tool out of everything in the 90 days.
2) Meeting Cam in Vegas.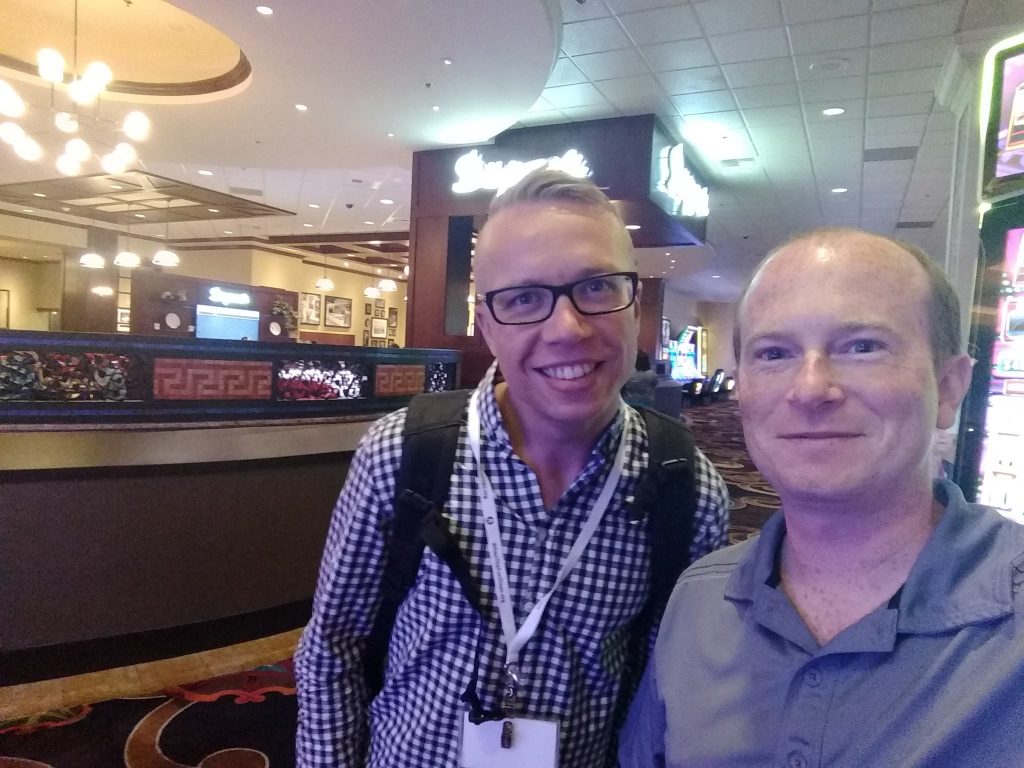 It turned out to be the highlight of the trip, taking over the main reason I was there (bachelor party all the way from Sydney). The statistics in his talk were mind blowing, the other people at the function/meeting/shindig were really great and very curious about the whole thing. When they knew I was in the mid 40s of my detox at the time, they asked questions and told me to keep going.
Having a very open and honest conversation with Cam after the presentation was good too. I found it easy to talk to him and a lot of the tools and things we talked about is what I had been researching in other areas, or similar to what my old psychologist was telling me on how to control my anxiety and how to basically be in the moment. That's when I knew he was 110% legit, and ultimately what I was trying to achieve was completely legit and worthwhile.
I think at this point I really stopped looking at the detox as a path to give up gaming, but more of a personal development path, and giving up gaming was just a part of that. Side note – since the meeting in Vegas, I have not watching television at all. Not even streaming a show. Cam, and the support of this community, is changing lives; including mine.
Watch: Should You Watch Gaming Streams?
3) I am (still) capable of studying and producing tertiary-level writing.
I felt like the joy I used to have from studying back when I was in school or when I had left school was returning. I felt motivated to study again instead of feeling like it was a chore. The last time I felt like that was before I made my first WoW character.
I think this became the psuedo-feedback loop that substituted what gaming gave me, and my urges as a result became rarer and rarer. I began to study every day of 3+ hours, and even if I don't pass the subject in the end (still waiting!!!) I am glad I did it and I definitely learnt a lot, especially about minimising distractions and flow states, which I have also used at work.
4) My son growing exponentially.
He has got more and more fun over the last 90 days, the last month in particular, and now he is not so much of a chore to be around. No more just a crying needing pooping blob, now he is full of life, laughter, adventurous and building his own personality.
Maybe part of this is I have noticed it more and more rather than seeing him as a distraction from multiplayer games, or maybe it's a bit of column a, and a bit of column b.
Subsequently, a lot of the time I couldn't be bothered sitting at my desk at all, let alone gaming, as I would rather be chasing him around the house or doing something for him, such as making him a little box car to be pushed around in, or gluing toys that he loves back together.
5) My massive anxiety attack
It made me realize that the reason I got so hooked on games in the last 3 years again after a massive stint away from playing them was to try and avoid or escape the anxiety symptoms I was experiencing when life had become too much. But it was just masking the issue, instead of dealing with it directly.
There was no point me spending all this money on a psychologist when I was not ready or not implementing the tools that he was giving me. I think the best thing that came out of my meetings with him was finally knowing what was wrong with me, rather than just thinking I was broken and irreparable. I got a lot of self awareness out of this as well, which has only grown since then, and is one of my best tools I have now to try and control my emotions, particularly at work.
Watch: How to Master Your Emotions with Dr. Neeta Bhushan
6) Reigniting old passions or hobbies.
For me, this was my fascination with electronics that I never fulfilled even back when I was still in school. In hindsight I should have tried to get into electronics for a career, I think I would of loved it immensely, but I would not have been able to do the cool and crazy things I have in the last decade.
I probably wouldn't be on this personal development path either. I did have a bit of a crisis with what I was trying to achieve out of my fiddling around with electronics, my intention for the activity, but I have it in the correct frame now. As a result I have barely touched my electronics for a few weeks, but that's ok, I have had other things that needed dealing with that I shouldn't be trying to escape from.
Download: 60+ hobby ideas to replace gaming
7) Journaling.
It was a great way to get my mind untangled and set for the day, as I wrote it as soon as I woke up every day. To me it didn't matter what I was talking about, or if anybody bothered to read it, it was for myself. I realized this in the low 20s or high 10s days, when I was thinking about giving it up as I was struggling to see the point. Again, it's the intent piece.
I really think a journal is great for anyone's personal development, it gets a lot of things off your brain that you might have otherwise been stressing about all day and impeding your productivity, because you couldn't focus. I also loved reading other peoples journals and learning how they were managing with their situations, especially Tom2, Mettermrck, Mhyrion and ole Moe Smith.
Get Started: Create a journal on the forum
8) Running.
It helped that I had already started training for a marathon, but I used running as a way to "reset" if I was having strong urges, or I felt like I had a lot of free time with nothing to do (hello crazy brain again).
After Vegas, I have been using it as a tool to get into my flow state, and I have been religiously running at lunch time ever since. The reason I chose lunch time is because I always struggle to pay attention in the afternoons, tending to just stare out the window, or surfing Twitter on my phone.
By running at lunch time I was able to smash out another solid 3 hours of valuable work. I ran so religiously that when I was wiped out for weeks at a time due to sickness I think I was borderline depressed! Here's to staying healthy and keeping my momentum into the marathon.
9) Accountability Partner.
Though he has been my accountability partner for only a portion of the path (so far!), it has been great to talk to someone else in an almost mirrored situation, even if the majority of it was not about gaming. It kept my mind busy and made me flashback to the great memories of having a penpal for about 9 years, even if this one is a Utah Jazz fan. One day we will have a beer in person mate.
Get Started: Find an accountability partner
So what have I learnt so far? So much yet so little. I still do not know what I do not know, but I do know that this is but the first step. I have so much unfinished business and so much personal development to go, that this day will just be a blip in the rear view mirror.
Ready to start your 90 day detox? Get started here.