I Finally Found Myself After I Stopped Gaming
Hello. My name's Vadim and I'm from Russia.
I'm 27 and I've been playing video games for more than 22 years – since I was 4. I had an NES at first, but very soon I got a computer that had DOS OS and had a few basic games on it. But then I upgraded in 1999, letting me play games like Starcraft, Unreal Tournament, Half-Life, Quake and more.
I would play for hours until I needed to stop because my parents told me to. But when my parents were away I'd try to play as much as I possibly could.
My Gaming Problem Became a Health Problem
I loved playing video games so much, and I was genuinely passionate about them. I excelled in school, so my parents didn't see any problems with my gaming. But soon I got a better computer, PSP, laptop, and so I could play more whenever I wanted. I would play at nights and then sleep for 4 hours before school.
Gaming was so enjoyable that I didn't think there was a problem. I was a smart child, and had some good friends, but I was shy and unconfident. At one point I accidentally found that if I didn't play for more than 2 days, I became much more confident and had better self-esteem. However, that went away when I started to play games again. I remembered it very well at the time, and it helped me to quit gaming in the future.
At this point in my life, my health started to decline very rapidly. Anxiety and exhaustion started to creep in. I ended up going to university, where I needed to study even more. But I preferred to play video games and as a result, didn't sleep enough. This caused my health to decline even more.
At some point, it got so bad I needed to quit university so that I could recover. But I couldn't do it for very long. I wasn't healthy, I had almost no friends, and gaming became my coping mechanism. I was very depressed and lonely.
Video games were the only thing I loved.
Did I Really Enjoy Gaming?
After some time, I started to read about healthy diets, lifestyle, stress, meditation and so on. I started to implement it in my life and my health began to improve. This allowed me to finish university and ended up getting a job. This was the first time I started to think about how video games influenced my life and my body. For example, I've found that if I play video games I lose the motivation to go to work for days, I get low self-esteem, become anxious, and fall into depression.
I started to ask myself "Why do I love gaming? Why do I love walking and speaking with people in a game and why do I love working in a game but not in real life?"
So I started to read information about how video games affect the human body, the brain and the nervous system and found out about dopamine. Then I started to read about other addictions that were actually very similar to my love of gaming. This is when I started to experiment with quitting gaming. But I didn't know how to stop playing.
I stopped for a month as an experiment, and it was very difficult and unpleasant, and then I started gaming again. But after several months I found the Game Quitters channel. I learnt about the 90 days detox and promised to try it.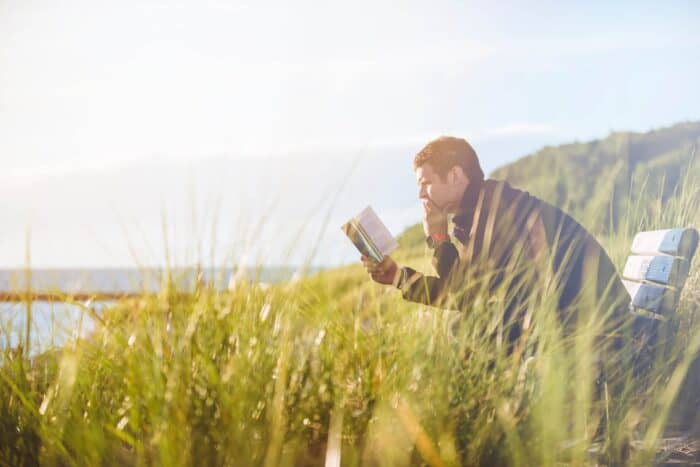 Quitting Gaming Was Harder than I Expected
It was incredibly difficult. I felt very severe and unpleasant withdrawal symptoms. When you play games for 22 years and then stop, you find that you do not have anything else in your life. You do not have friends, you do not have any social skills to find them, all you know is gaming.
I made the decision to finish the 90-day detox. My life was a complete mess and I needed to stop playing games. The videos on Game Quitters helped me A LOT, as well as their podcast about video game addiction. The first 40 days were the most difficult, but then to my surprise I started reading books with PLEASURE, like if I would play games. It was very unusual.
Once a week or two I had severe urges to play, and the last big was on about day 84. I think it was the last resort for my brain to return to play video games and it was almost successful. But, after 2 hours, it subsided and I never had a big urge to play games again.
So I completed a 90-day detox and decided that I'm never going back to video games again.
Gaming was my life and my identity. It was me. I loved them with all my heart. After the 90 day detox, which is nothing compared to 22 years, gaming was no longer my identity. I have found the real me – the man who wants to live in the real world, who wants to read many books, speak with many people, and have good friends.
One thing that helped a lot was realising I had an addiction, not a love of gaming. I would say that I even have some antipathy to games now, that never give you real happiness.
It was difficult during the first few months, but my skills grew incredibly. I think for the first time in 9 years I've found new friends. My life has improved so much. I don't think about video games every minute anymore, I feel free from them.
I do not need this overstimulation to function anymore and I don't feel the desire to play games at all. I'm never going to play them again.
My Advice on How to Quit Gaming
Study addictions and learn how they work. Underneath the surface, they're all very similar. If you understand how they work, you will understand what you feel and why.
Watch Game Quitters. Without it, I would never stop playing video games (thanks Cam :D)
Read testimonials. Game Quitters has loads of case studies from ex-gamers
Do meditation every day. You will find why you play and why you need to stop.
If you have an urge, call or text someone. I don't know why, but it helped a lot.
Go for a walk if you have an urge for an hour or two
Cry if you want to
Be positive. If you struggle, just know that it will go away eventually
Read books about the problems you have. For example, if you have problems with socialisation, read books about it. If you have health problems then read about them. It definitely helps.
So good luck you guys. There is a much better, happy and fulfilling life outside gaming.