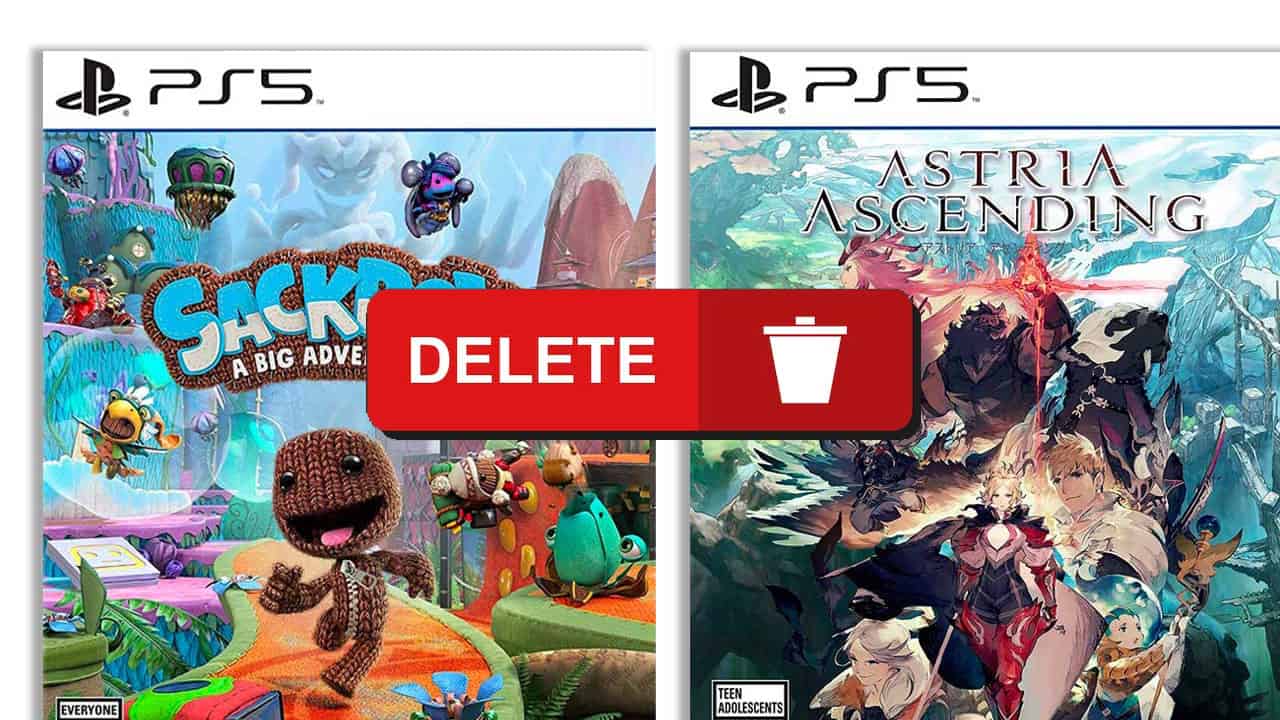 How to Delete PS5 Games – All You Need to Know
PlayStation 5 (PS5) is the latest and most powerful gaming console Sony has released and is the successor to PlayStation 4 (PS4).
As experts in video game addiction, we're often asked how players can delete PlayStation games and apps. Some people simply want to free up space for newer titles, while others are looking to reduce their video games backlog so they're less tempted to play for hours on end.
Read on to find out how to uninstall a game on PS5 and possible problems you may encounter. Or check out our article on how to delete games on PS4.
How to delete games on PS5 home screen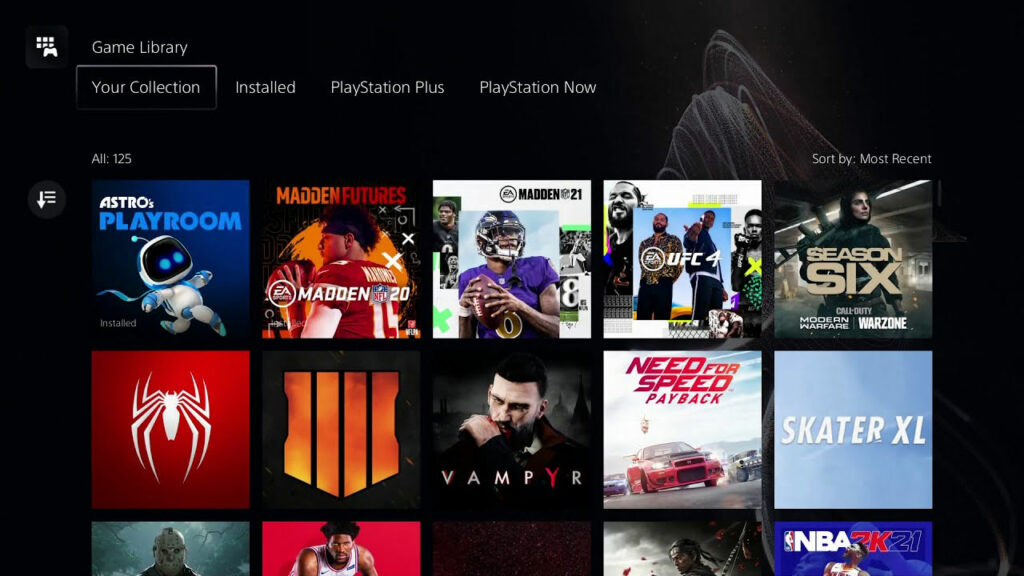 Follow these steps if you want to delete PS5 games you've recently played:
Go to the home screen.
Highlight the game you want to delete.
Press the 'Options' button on your controller.
Hit 'Delete'.
How to delete games on PS5 library
If you can't find the game you want to delete on your home screen, this is because only the most recent games you've played will appear there. However, you can access and delete any PS5 games on your Game Library – here's how:
Go to your Game Library.
Make sure you're on the 'Installed' tab.
Find the game you want to delete.
Press the 'Options' button on your controller.
Hit 'Delete'.
Top tip: If you're struggling to find the game you want to delete, scroll to the right and click on the downward arrow icon. Then use on of the following 'Sort by' filters to quickly find the game you're looking for: Most Recent, Name (A – Z), Name (Z – A), Purchased Date (New – Old), Purchased Date (Old – New).
How to delete PS5 add-ons
Another way to free up space on your PS5 is to delete any add-ons you no longer use, while keeping the main game. You can always reinstall them later if you change your mind. So, how do you delete downloads on PS5? It's a very easy process:
Go to home screen or your Game Library.
Highlight the game with the add-on you want to delete.
Press the 'Options' button on your controller.
Select 'Manage Game Content'.
Hit 'Delete' next to the add-on you want to delete.
Press 'Delete' on the pop-up to confirm you want to delete the add-on.
Does deleting a game on PS5 delete saves? Do I lose my progress?
A common concern when deleting PS5 games is whether game saves and progress will be deleted too. Rest assured that uninstalling a game on your PS5 does not delete your saved data unless you delete your game files, as described below.
How to delete game files on a PS5
When you delete a PS5 game, the data associated with it is saved in case you want to reinstall the game in future. But, if you definitely don't want to play the game again, you can delete the game file, and free up some extra space, as follows:
Go to the home screen.
Select 'Settings'.
Select 'Saved Data and Game/App Settings'.
Choose 'Saved Data (PS5)'
Select 'Console Storage'.
Click on 'Delete'.
Choose the files you want to delete.
Hit 'Delete'.
Press 'OK' to confirm.
How do I add more space to my PS5 without deleting games?
If you're running out of space and don't want to uninstall a game every time you download a new one, there are other solutions. To access all your games all of the time, you can buy extra devices and storage options, such as an internal or external solid-state drive (SSD).
Why can't I delete a game on my PS5?
Even though it's usually straightforward to delete PS5 games, you may sometimes encounter issues. Here are some helpful tips to fix the problem:
Check your console is connected to the internet.
Make sure your username and password are correct.
Update your console software – you can experience game deletion issues if you're not using the latest version.
Restart the console – sometimes a reboot can iron out any system bugs.
If you're still having problems after following these steps, contact PlayStation support for troubleshooting advice.
Need help?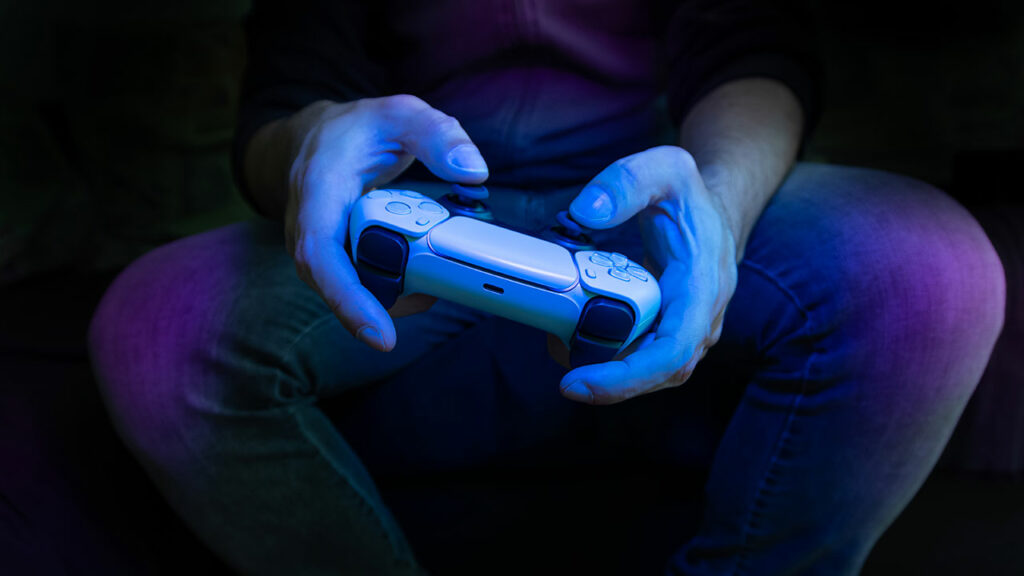 Are you reading this article because you or someone you care about are playing PS5 games compulsively? Maybe you've tried deleting games or even deleting your Playstation account but it's not enough to stop you or a loved one struggling to focus on anything other than gaming.
You're not alone and we can help. If gaming is affecting your life, it's possible to change.
At Game Quitters we have lived experience of having and overcoming video game addiction.
Take the first step today and apply for a Gameplan strategy call to see if you or a loved one are a good fit for one of our coaching programs.
There are limited spots available and we accept gamers in denial.