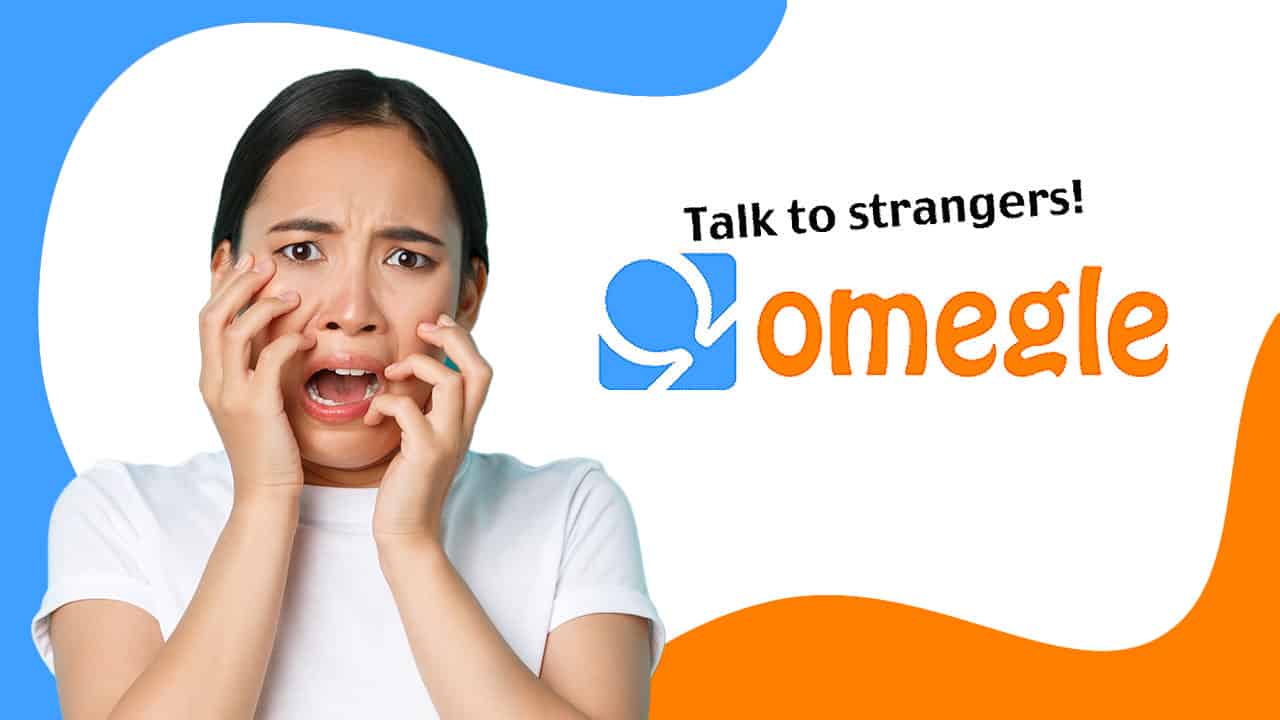 Omegle App Review: A Guide for Parents
With so many social media apps available, it can be difficult for parents to keep track of them all. An increasingly popular online chatroom is Omegle, whose strapline is 'Talk to strangers'. It's no wonder that concerned parents are asking questions like:
"Is Omegle safe?"
"What are the risks of going on Omegle?"
"Should a 13 year old use Omegle?"
At Game Quitters, we're committed to making time spent online a safer and healthier experience. That's why we're producing a series of guides for parents to understand the dangers of apps used by kids, tweens, and teens.
In this review we explain what Omegle is used for, the potential risks and how to make your child aware of them.
What is Omegle?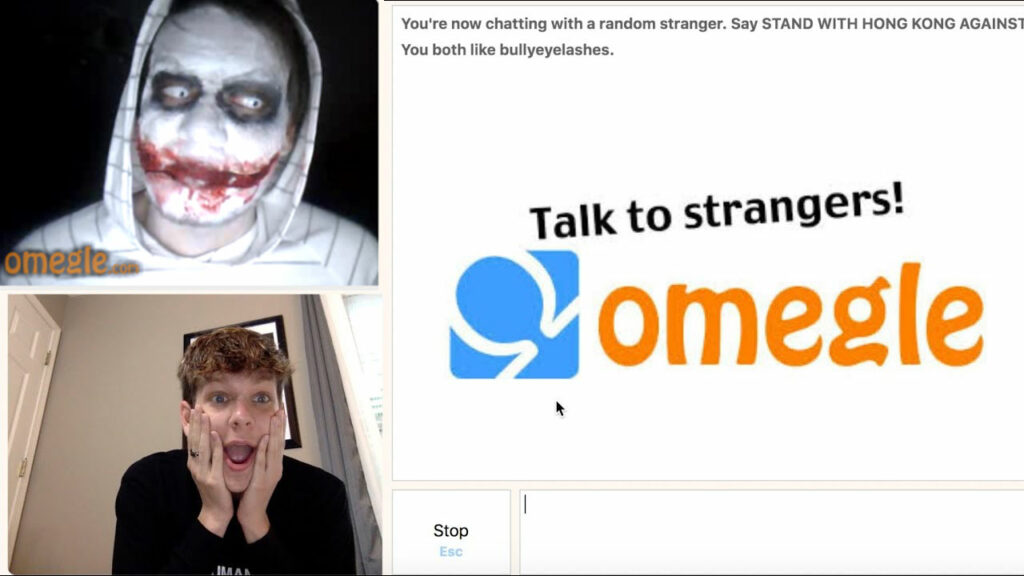 Omegle is an online platform—accessible via phone, tablet, or PC—where strangers are paired up for a text or video chat. There's an optional question to help match users to like-minded people: 'What do you wanna talk about?' But whether they answer the question or not, they're randomly linked with anyone, anywhere.
So, why do kids like Omegle? In theory, it's an exciting way to meet new people and broaden their horizons, but the reality can be very different as there are some very unscrupulous people ready to exploit the app and those who use it.
Who uses Omegle?
Omegle is becoming increasingly popular globally. In just three months (from November 2022 to January 2023), average monthly visits worldwide grew from 67 million to 70.6 million. Around 66% of users are male and 34% are female.
As Omegle is officially for people aged 18+, age breakdowns do not include details of all users, because it omits information about under 18s. But what we do know is that it's more popular with younger people: over one third of users are less than 25 years old.
Many users access the app from other social networking sites. This is known as 'referral traffic'. Some influencers use Omegle and post about it on other platforms. There have been occasions where social media stars have announced that they'll be live on Omegle at a particular time and there's the chance that followers may get randomly paired for a video chat. As of January 2023, referral traffic came from the following platforms:
YouTube – 40.03%
Reddit – 30.56%
Others – 10.77%
Instagram – 7.09%
X (formerly known as Twitter) – 6.37%
TikTok – 5.18%.
What are the dangers of Omegle?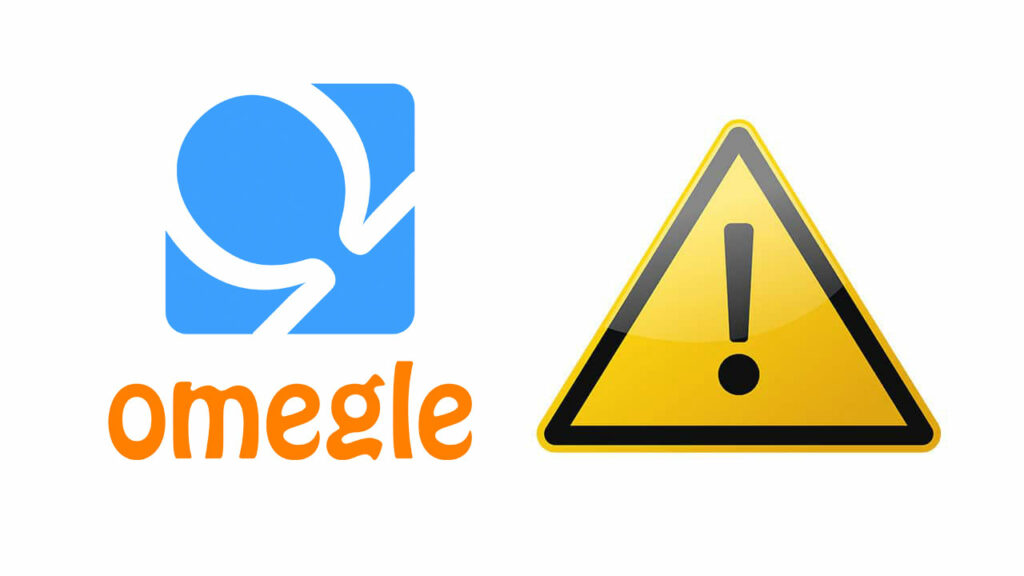 Recently, we've noticed more questions about Omegle on our Game Quitters parent support group, such as "Can I trust Omegle? What is the controversy with Omegle? Is Omegle safe to use on phones?"
The BBC carried out an investigation into Omegle which had some disturbing findings, including children exposing themselves to strangers on the site. Let's look at some of the other reasons why Omegle isn't safe.
Talking to strangers
Many parents are incredulous when they discover the premise of the app: two strangers are randomly paired to chat by text or video. Something you've been warning your child about since they were small is potentially happening in your home every day. And it's as risky as it sounds. There's also the possibility that children could deliberately or unwittingly reveal their name, age, location, or other details to strangers they meet on Omegle. This could have dangerous repercussions including conversations moving offline and meeting in real life.
Adult themes and sexual predation
Despite the home page of omegle.com saying, "Video is monitored. Keep it clean!" there's no way that every conversation and video can be checked. Even Omegle recognizes that "moderation is not perfect. You may still encounter people who misbehave". This means that pornography, grooming, and sexual predation are ever-present risks.
Unmoderated content
Although the main chat and video interface is supposedly monitored, users can also choose 'unmoderated content'. Omegle's community guidelines state that "nudity, pornography and sexually explicit conduct and content are prohibited on the moderated sections" of the site, which implies that this type of content is accessible via the 'unmoderated content' button. There's nothing to stop impressionable children accessing shocking and disturbing chatrooms by choosing this option. All they need to do is lie about their age and they're in.
Hacking
We've been asked, "Is Omegle safe from hackers?" and "Can you get tracked on Omegle?" On the surface, it is safe from hackers and trackers because it's an anonymous platform. But, as we've seen above, some users can be persuaded to provide personal information to strangers they meet on Omegle and unscrupulous people could use this data to access a child's online passwords and accounts, which could be linked to a parent's credit card.
No age verification
Although the Omegle terms of service agreement states that the app "shall not be accessed or used by persons under the age of 18", in practice anyone can use it because there's no age verification and no registration process.
Lack of parental controls
Despite the risks that Omegle presents to underage users, there are no parental controls available to monitor their online activity. This means that parents have no idea who their child is talking to, or what they are sharing or being exposed to on the platform.
No instructions to block or report inappropriate behavior
There are no obvious instructions for reporting or blocking chats that may be inappropriate or offensive. Instead, the Omegle home page includes this wording: "Use Omegle at your own peril. Disconnect if anyone makes you feel uncomfortable." It does warn: "You may be denied access to Omegle for inappropriate behavior, or for any other reason". However, anyone who is banned can easily get back onto Omegle by simply changing their IP address and creating a new user profile.
Private chats can be shared
Have you ever wondered "Does Omegle record your video?" or "Does Omegle save chats?" Superficially, it's a closed conversation between two strangers. But in reality, someone could video or screenshot chats and share them on other widely viewed social media platforms like TikTok or YouTube. This would be devastating for a child or teen, especially if they've been encouraged to say or do something inappropriate. It could even be used to blackmail them.
How can I make the Omegle app safer for my child?
Alarm bells are probably ringing if you know or suspect your child may be using the app. To help you navigate your way through the minefield, we've put together these useful tips.
1. Establish if your child is using the app
Having read about the risks of Omegle, you may be concerned that your child is using the app. But you should also consider they may not have heard of it. By asking about Omegle, you could pique their interest and inadvertently encourage them to check it out. Perhaps talk generally about the different apps they use and only mention the dangers of Omegle if your child brings it up. However, you may prefer to put them off ever using it by discussing the risks we've outlined above.
2. Explore the app yourself
If your child insists that Omegle poses no danger, check it out for yourself. As it's free to use and there's no registration process, it's quick and easy to get paired with a stranger and start exchanging text messages or chatting via video. You can then decide whether it really is a fun and harmless way to meet other people from all over the world, or it's full of inappropriate content.
3. Have an open conversation with your child
After exploring the Omegle app for yourself, have an open conversation with your child about how and why they use it. Have they ever encountered any disturbing content or been made to feel uncomfortable by someone they've chatted with? If you stay calm and non-judgmental, they're more likely to be honest and feel able to tell you about any issues in future. If you're uncomfortable with your child continuing to chat to strangers on Omegle, use specific examples to highlight your concerns so they understand your viewpoint.
4. Explain the dangers of sharing personal information
Don't assume that because your child is aware of stranger danger in real life, they fully understand the risks of sharing personal information with people they meet online. Explain why they shouldn't share their name, age, or location on Omegle or other social networking sites with people they don't know.
5. Set up third-party parental controls
Although Omegle doesn't have its own parental controls, it does highlight the use of third-party protection. The Omegle home page has a link to a 'Family guide to parental controls' by a nonprofit called ConnectSafely which explains how to choose filtering or monitoring products, and suggests some family-friendly tools and apps.
6. Look for safer alternatives
After reading this review, you may decide that Omegle poses too much risk to your child and ban them from having the platform on their phone or PC. If they're used to spending hours on the app, it will be easier for them to accept your decision if you can suggest alternatives that are more age appropriate. There are also plenty of screen-free activities available, whatever their age or interests, to keep them entertained.
Need help with screen addiction?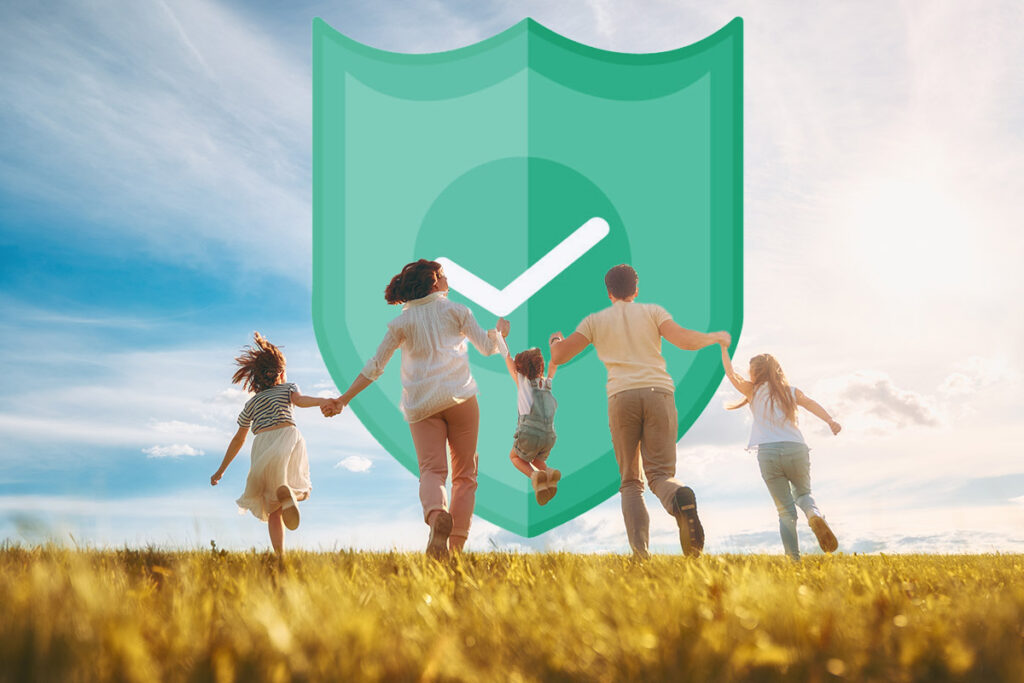 If you're concerned about the amount of time your child spends online, you're not alone. It's a constant battle in many households all over the world. But how do you stop your child from spending so much time on their screens and make sure their screen usage doesn't negatively impact their life? We've put together some handy tips on how to reduce screentime.
Sometimes, despite repeated attempts to reduce their screentime, nothing seems to work. This could be because they're suffering from screen addiction and if this is the case, we can help.
If you've found this Omegle app review helpful, please share it with other parents who may be unaware of the risks. It's part of a series which includes guides to Discord, Kick and the Wizz app.