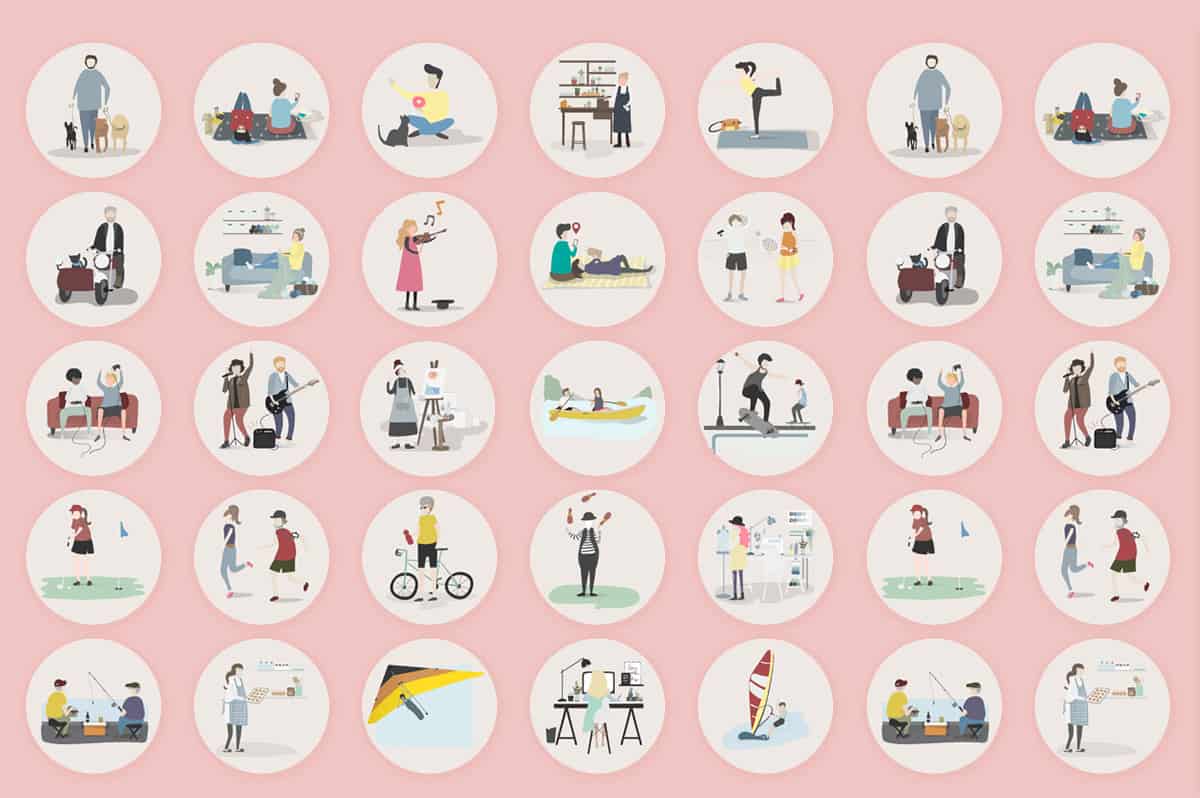 Best Screen-Free Activities by Age
We are often contacted by parents who are concerned that gaming is taking over their child's life. However, there are many positive aspects of video games when they are played in moderation. It's all about balancing screen time with other hobbies and interests.
This article explains how to help your child develop healthy gaming habits and gives screen-free activity examples that will appeal to kids of different ages.
Gaming or tech use out of control? Get immediate help for you or your loved one's problem. Book a free Gameplan call now to learn if our program is the right fit for you.
What is healthy gaming?
Healthy gaming is when your child has a good gaming-life balance. They are physically active, socialize offline with friends and family, prioritize schoolwork and have other hobbies apart from playing video games. When the balance tips and gaming starts to take over, your child is likely to develop unhealthy habits – they may skip school, neglect their personal hygiene, eat junk food, wake up in the night to game and drop activities they used to enjoy.
To help your child develop and maintain healthy gaming habits, talk to them about what motivates them to play video games. Our 15 Reasons People Play Video Games article will help you steer the discussion. If you understand why your child likes gaming so much – for relaxation, escapism, excitement, competition, socializing – it will be easier to help them find non-screen activities to fulfill those needs.
Check out our screen time guidelines which advise no more than two hours of daily recreational screen time for 6-12-year olds and the same for teenagers (excluding school use). To encourage healthy gaming habits for kids, it is important to set and monitor screen time limits at home. Your child may ask: "How can I have fun without screens?" or even "What are non-screen activities?" We have plenty of ideas to inspire them.
Screen-free activities by age
So, how do you entertain kids without screens in our tech-centric world? Here are some suggestions for younger children and teens:
Screen-free activities for 6–12-year-olds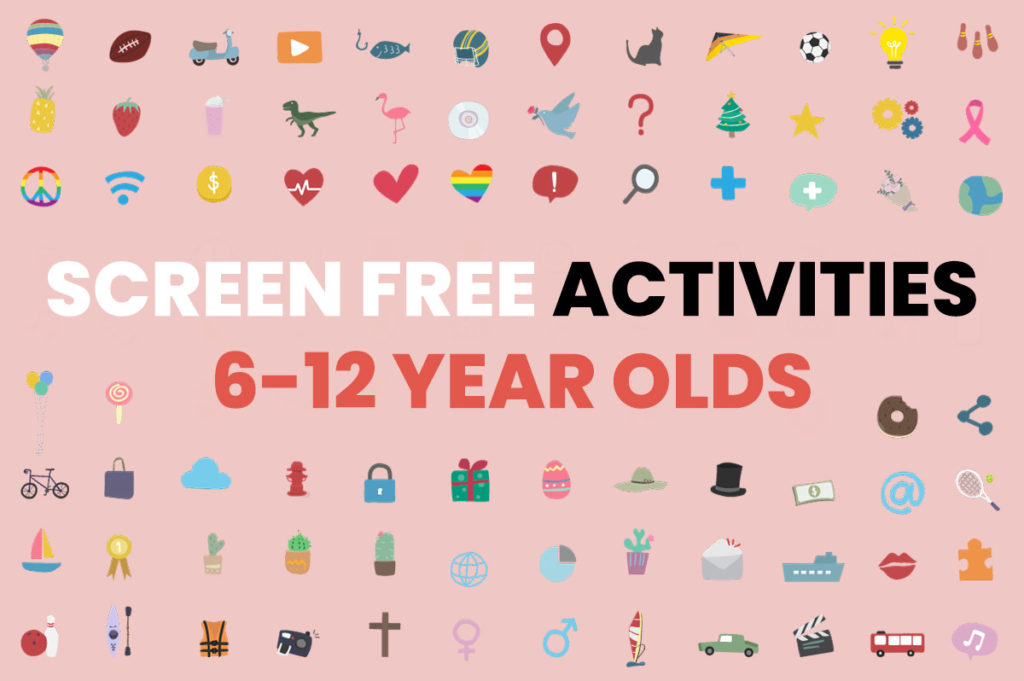 Reading – If your child plays video games for escapism and excitement then reading is a great way to get them immersed in other worlds and adventures. Make sure they read physical books, not online ones, for a break from digital devices.
Geocaching – There are several video games that involve searching for hidden treasure. Geocaching is an exciting, offline alternative. Simply download the app and your kids can follow clues to find containers hidden in different locations. It's fun, exciting and gets them outside and active.
Mountain biking – If your child likes adventure, mountain biking is an ideal activity. Get them involved in planning a route and explore different places on two wheels. It's great for family bonding and/or socializing with friends. Plus, there are multiple physical and mental health benefits.
Martial arts – There are many popular martial arts video games so encourage your child to learn the skills themselves. There are different types to choose from – including Karate, Tae Kwon Do and Judo – whether they want to have fun, learn self-defense, be competitive or make new friends.
Skateboarding – While skateboarding will get your child offline and outside, it has several similarities to gaming: the freedom to explore, learning new tricks, being in the moment and hanging out with like-minded friends. Plus, skateboarding releases endorphins in the brain which can reduce stress, anxiety and depression.
Camping – Whether it's building a den in the house on a rainy day or pitching a tent outside, camping is a great way for kids to reconnect with family and friends without digital distractions. New experiences and challenges will stimulate them mentally and physically.
Arts and crafts – Many children play video games to be creative – Minecraft for example allows players to build anything they like. Similarly, art and crafts is an excellent outlet for imaginative ideas and inventiveness. It can also be relaxing, therapeutic and a way to de-stress if there has been conflict in the house because of your child's gaming habits.
Board games – If your child likes the competitive nature of video games then many board games will tick the same box. They are a great option for an afternoon with friends or family with different genres available, from casual to hardcore strategy.
Playing with Lego – Kids enjoy using virtual building blocks in games like Minecraft to create towers, castles and other structures. With Lego they can construct whatever they want out of physical bricks – the only limit is their imagination.
Visiting a theme park – For thrill-seeking kids, the opportunity to visit a theme park is likely to entice them offline. It's a fantastic day out with family or friends and will enable your child to explore, have an adventure and be immersed in a fictional world.
Screen-free activities for teens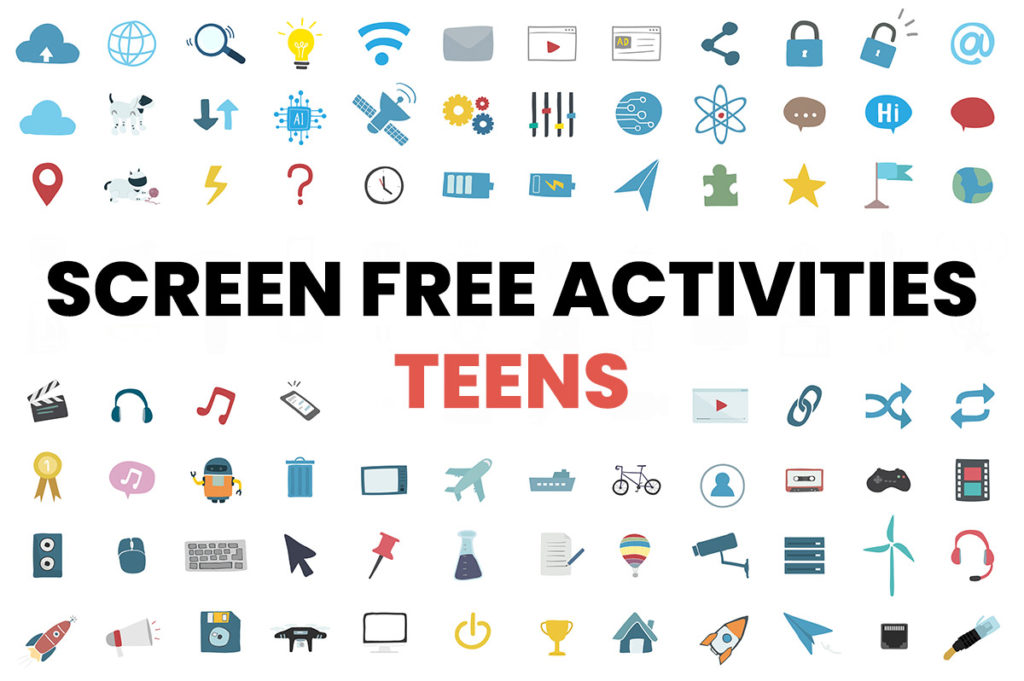 DJing – Music is a form of escapism for many teens so DJing may well appeal as an off-screen activity. Like gaming, DJing offers a way to be creative, sociable and get lost in it for hours. Plus, positive, upbeat music can relieve stress, anxiety and depression.
Casual or extreme obstacle courses – Adventures races like the Color Run, Tough Mudder and the Spartan Race will give teens a similar sense of excitement, competition and adrenalin rush to video games. As well as taking part on the day, they will need to get physically fit which will mean getting offline to exercise in the run up to the event.
Events, concerts and meetups – Encourage your teen to get out of their bedroom and meet new people at local events, concerts and meetups. If there is nothing that appeals to them, suggest they set something up – it could even be a face-to-face meetup with other gamers.
Volunteering – Gaming can be a solitary activity if your teen doesn't enjoy multiplayer games, so volunteering in the local community is a good way to meet other people. It will give them a sense of purpose and help them feel happier and less isolated.
Airsoft/paintball – If your teen loves first-person shooter games (FPS), like Fortnite and Call of Duty, they will enjoy playing airsoft and paintball. Both are competitive team 'shooting' sports filled with action, adventure and excitement.
Exercise class – Playing video games is a sedentary activity so an exercise class is a good way for your teen to spend time offline. There are many different classes available from pilates, zumba, dance and yoga, to circuit training and bootcamps.
Running – A great way to start exercising and getting outside is running. It is accessible for people of all fitness levels whether your teen begins a couch to 5K program, starts training for a half or full marathon, or simply runs for fun either alone or with friends.
Recreational sports team – Gaming can sometimes be lonely so joining a recreational sports team will help your teen make new friends in a fun and casual way. Check out what is available in your local area – dodgeball, volleyball, softball, ultimate frisbee, bowling etc.
Cooking – When gaming, teens sometimes skip meals or choose junk food as a quick and easy option. That's why cooking is such a useful off-screen activity. They will develop a life skill, learn about healthy eating and it will encourage family mealtimes.
Part-time job – If your teen has a part-time job they will get a regular break from gaming as well as earning money. A job will provide structure in their life outside school, develop their team building skills and boost self-confidence.
Our hobby tool has more ideas. Feel free to share it with other parents who ask: "How do you entertain kids without screens?" Or "What do you do on your screen-free day?"
Need help?
If you've tried to interest your child in these screen-free activities without success and need help getting their gaming and screen time under control, book a Gameplan call to discuss your situation. Limited spots are available.