60 Best Summer Hobbies for Kids
Video games can be a fun and harmless activity when played in moderation. It's all about encouraging healthy gaming habits for kids. But what is healthy gaming? A key aspect of healthy gaming is ensuring your child enjoys a balance of hobbies and interests. That means taking regular breaks from screen time.
But how do you entertain kids without screens and what is the best hobby for a child that loves gaming?
Gaming or tech use out of control? Get immediate help for you or your loved one's problem. Book a free Gameplan call now to learn if our program is the right fit for you.
How do I keep my child entertained in the summer?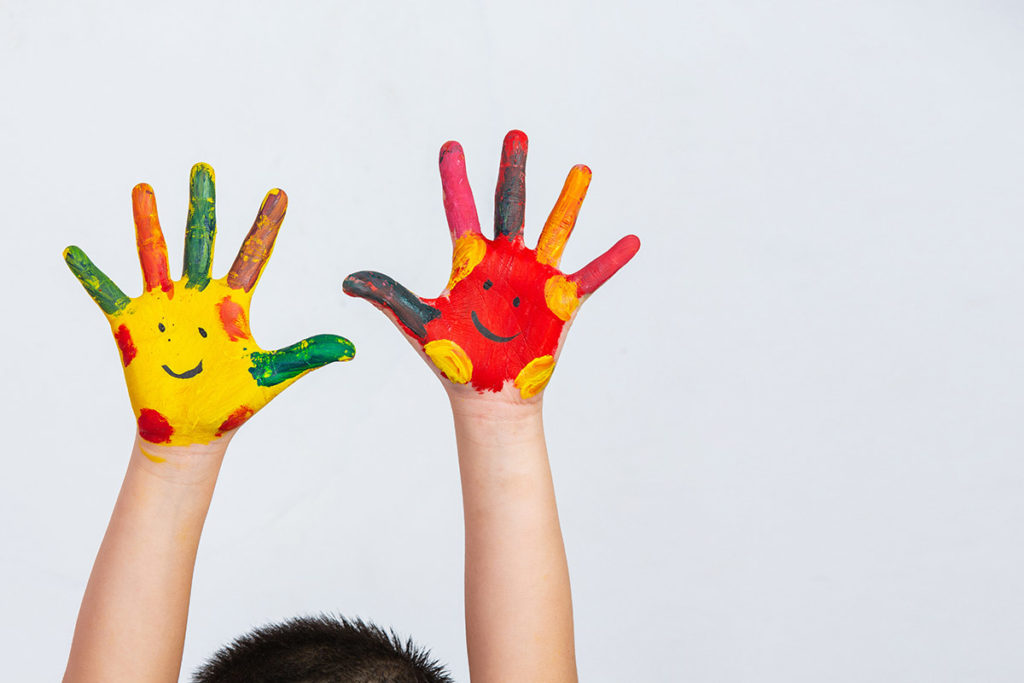 With the school holidays stretching ahead, you may be wondering what to do in the summer to entertain your kids. We are often asked: "What are non-screen activities that will appeal my child?".
We have listed a range of summer hobbies examples below that are good replacement activities for video games. You may be wondering: "What can an 11-year-old do when bored at home?" or "What can a 10-year-old do in the summer?" However, rather than show the summer hobbies by age, we have set them out in categories as some activities will appeal to kids of different ages.
60 summer hobbies for kids
Our list of 60 hobby ideas below will help you entice your child away from video games over the summer. Our hobby tool has even more suggestions.
Hobbies for relaxation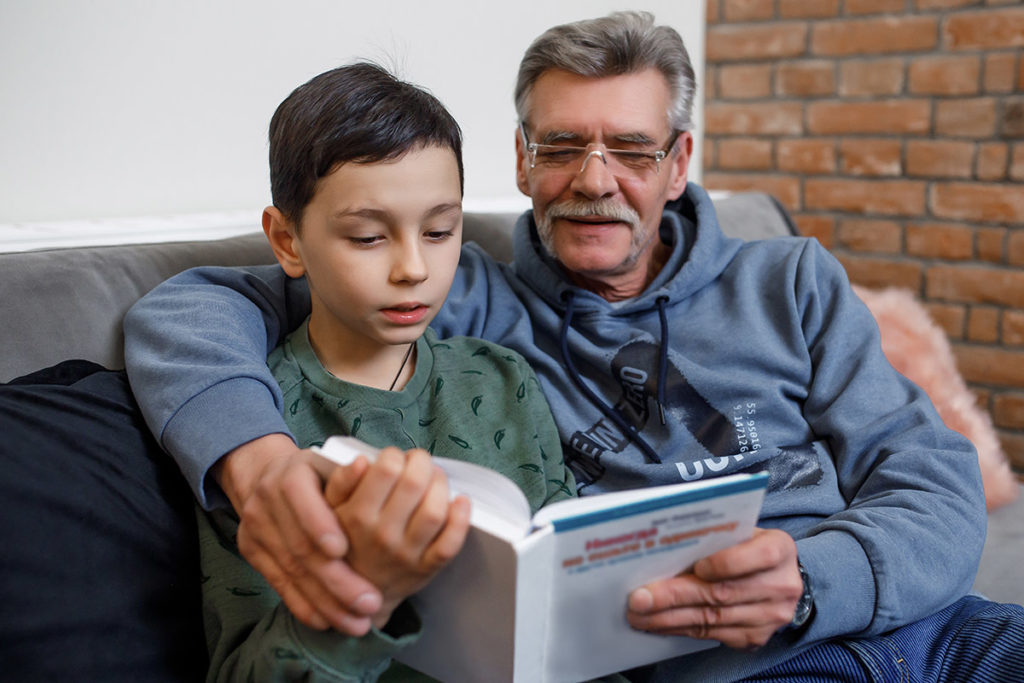 1. Reading
Reading is the ultimate form of escapism. It's a great way to discover new worlds and connect with the characters away from screens.
2. Colouring
Colouring is a relaxing and creative hobby that appeals to kids of all ages. It's easy to get started and can be focussed on something they are interested in.
3. Story writing
Story writing is a way for kids relax, calm their mind and express their feelings. It can also be fun as they develop storylines that tap into their interests.
4. Yoga
Yoga is a relaxing hobby that has physical benefits – it develops strength and flexibility – and is also good for mental well-being.
5. Meditation
Paying attention to the current moment through meditation can help improve sleep, increase attention span, reduce stress and anxiety, and build mental resilience.
6. Gardening
With so much time spent on screens, gardening is a great way for the digital generation to connect with nature. Growing fruit and vegetables is particularly rewarding.
7. Knitting
Knitting can help kids to unwind and it's an easy skill for beginners to learn. This practical hobby produces results (hats, scarfs, bags) that provide a sense of achievement.
8. Walking
Getting outside in nature will help your child unplug and de-stress. It also has multiple physical health benefits.
9. Listening to music
Discovering new bands and artists, and getting immersed in their music will appeal to kids of all ages.
10. Journaling
Journaling is very relaxing and therapeutic. It can help your child reflect on their life, relieve feelings of anxiety and practice gratitude.
Hobbies for getting active
11. Running
Running is one of the easiest keep-fit hobbies to start. All your child needs is a pair of trainers and somewhere to run.
12. Dancing
There are many types of dance and many ways to get involved – whether it's a dedicated dance class or moving to some tunes at home.
13. Mountain biking
There's not much your child needs to go mountain biking – just a bicycle, helmet and some ideas of different routes to explore. This is a fun activity to do with friends.
14. Skateboarding
Skateboarding has quite a steep learning curve but it's easy to practise and when your child starts to make progress it can be incredibly rewarding.
15. Weightlifting
Kids can start with body weight exercises such as sit-ups, push-ups and squats, then move on to a simple dumbbell workout.
16. Roller skating
All your child needs are some roller skates, protection and somewhere safe to practise. If they start slowly, they will soon be whizzing around.
17. Swimming
Swimming is a great summer activity for all the family. It's something you can do indoors and outside whatever the weather.
18. Rock climbing
You don't need to live near mountains for your child to take up this hobby. Many towns and cities have indoor climbing centres that offer instruction.
19. Group fitness class
Taking part in a group fitness class is a fun and sociable activity. There is something for everyone – pilates, circuit training, spin classes, water aerobics, bootcamps.
20. Martial arts
Your child may be interested in learning martial arts if they play this genre of video games. Find out what's available in your area – Karate, Tae Kwon Do and Judo are popular.
Hobbies that are adventurous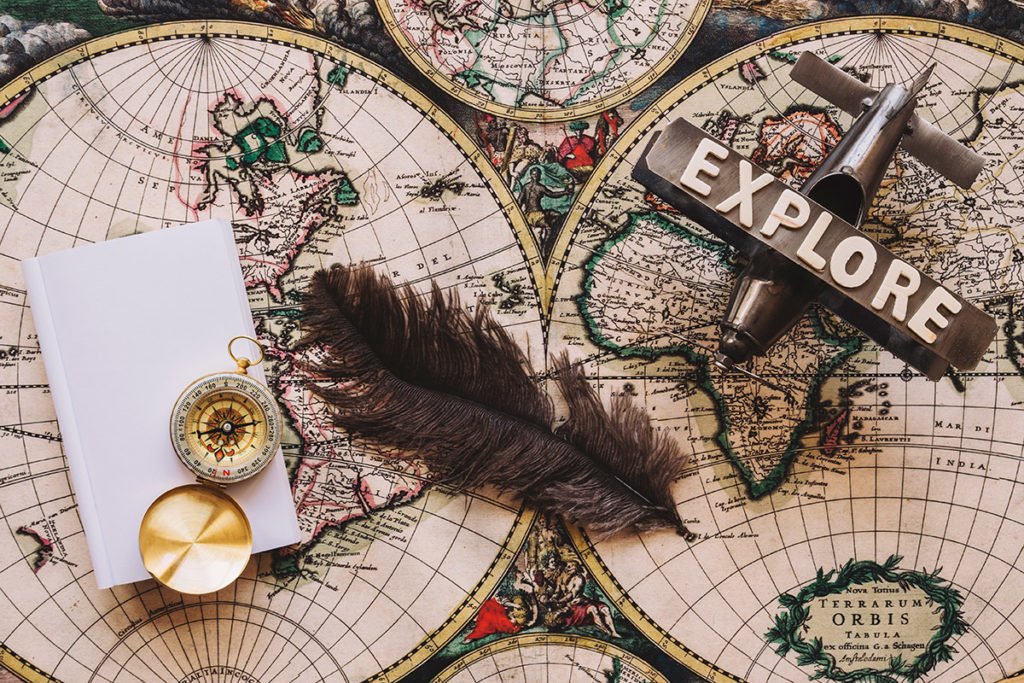 21. Geocaching
Geocaching combines the excitement of discovering somewhere new with thrill of hunting for treasure. Simply download a geocaching app and off you go!
22. Camping
Whether you set off on a family camping trip or your child pitches a tent in the garden, camping will show your child there's more to life than video games.
23. Hiking
If your child is reluctant to go hiking, invite one of their friends along. It's more fun exploring new places, climbing trees and playing hide and seek when they have company.
24. Escape room
Completing challenges and solving clues to escape from the room make this a fun and high-adrenalin activity for your child and their friends.
25. Airsoft/paintball
If your child enjoys first-person shooter video games, they will love playing airsoft and paintball – both simulate gun combat with mock weapons.
26. Road trip
Wondering what do you do on your screen-free day? Getting out of the house on a road trip – even if it's not far from home – is a good distraction from video games.
27. Theme park
Next time your child asks, "How can I have fun without screens?" a theme park visit is a good option. There are rides and attractions to appeal to all ages.
28. Adventure races
Extreme obstacle courses like Tough Mudder and the Spartan Race will give older kids something to train for as well as a great experience on the day of the event.
29. Abseiling
Abseiling is a great activity for kids of all ages. They will experience an adrenalin surge as they make their descent and a huge sense of achievement afterwards.
30. Orienteering
Orienteering combines outdoor adventure with map reading and navigational skills. It is can either be a competitive sport or a fun activity.
Hobbies that teach a skill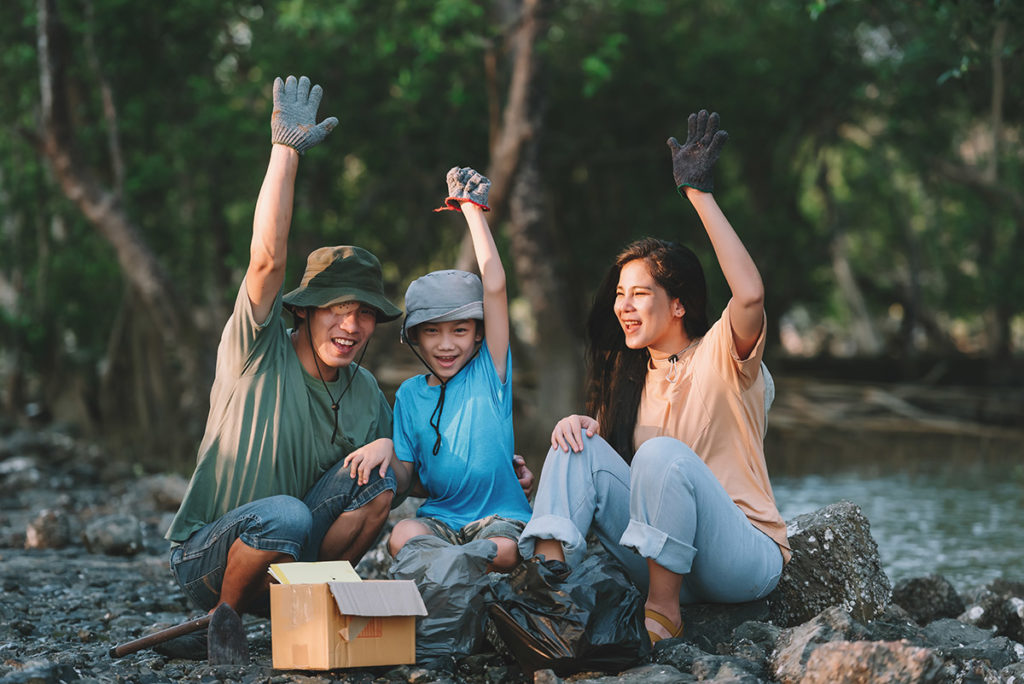 31. Volunteering
If your child is bored over the summer, volunteering is a good way to fill their time. As well as getting involved in the community and learning new skills, it will boost their self-confidence.
32. New instrument
Whether or not your child already plays an instrument, the summer holidays are a good time to start learning a new one as there is lots of time to practise.
33. New language
Learning a new language can be extremely rewarding. Find out what interests your child – they may be inspired by their favourite food, film or next holiday destination.
34. Coding
Coding is a sought-after skill that often starts as a hobby. There are many online resources that cover the basics of HTML, JavaScript and CSS.
35. Drama
If your child lacks confidence, they could start with acting exercises at home and then progress to a drama workshop or acting course.
36. Woodworking
Perhaps a family member could help your child get started on a simple woodworking project or they could do a course to learn the basic skills.
37. Cooking
Cooking is a great life skill to learn and the possibilities are endless – from trying new recipes to creating something completely unique.
38. Chess
If your child likes the competitive aspect of video games, they are likely to enjoy learning to play chess. It's a game of skill that can provide hours of entertainment.
39. Public speaking
Public speaking is a highly useful life skill. If your child loves gaming, they could demonstrate their knowledge and expertise by talking about video games.
40. Summer job
A summer job will give your child a regular break from video games. They will learn new skills, earn some pocket money and meet new people.
Hobbies that are creative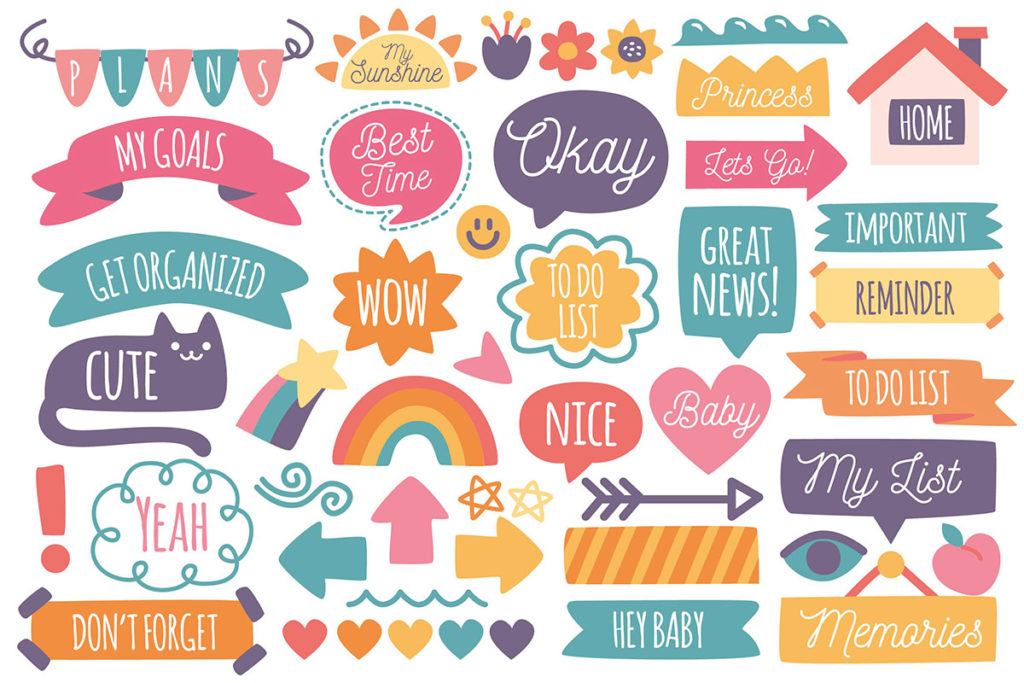 41. Scrapbooking
Creating a scrapbook will while away hours of time over the summer. It's a relaxing hobby that focuses on something your child is interested in.
42. Blogging
If your child likes writing and enjoys sharing their ideas and opinions, blogging is a good choice of hobby. It's easy to get started and there are plenty of blogging platforms around.
43. Painting
Painting (or drawing or doodling) is a way for your child to express themselves. It's a hobby they can do anytime at home or as part of a class.
44. Sewing
Sewing (or embroidery or crocheting) can be highly creative. It requires concentration which can be a good distraction if your child sometimes feels anxious or stressed.
45. Photography
Photography is a highly accessible hobby because most kids have a smartphone in their pocket which is suitable for learning the basics of photography.
46. Writing music
If your child enjoys playing an instrument and can read music, they may want to start writing their own music. You can find free software online such as MuseScore.
47. Baking
Baking is a fun and creative activity to do at home. Your child can conjure up a host of sweet and savoury treats independently or supervised, depending on their age.
48. Graphic design
Graphic design is a hobby that is easy to get into at home. There is plenty of free graphic design software available online to get your child started.
49. Crafting
Crafting can be very relaxing while still requiring concentration and focus. There are lots of craft kits available or your child could use materials you have at home.
50. Lego building
Lego offers endless hours of entertainment for kids of all ages. They can build whatever they want – the only limit is their imagination.
Hobbies for being sociable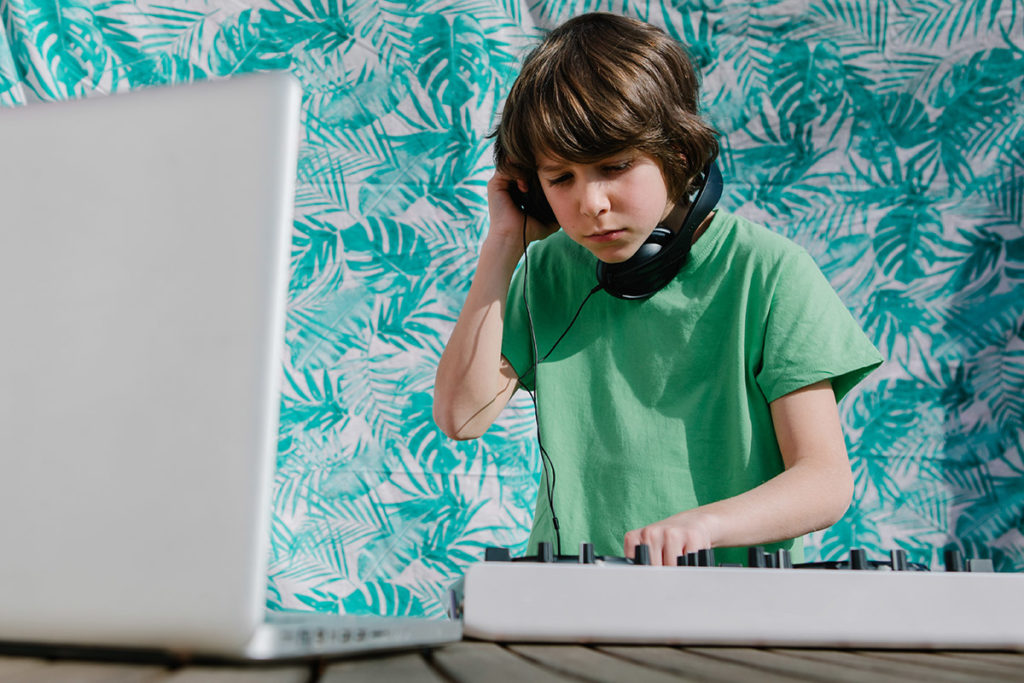 51. DJing
DJing is a good replacement activity for gaming as it has several similarities – there are limitless tracks, it can be highly sociable and it will fill any amount of time.
52. Events, concerts and meetups
Get your child out of their bedroom and socializing with other people at local events, concerts and meetups.
53. Book club
If your child loves reading, joining (or setting up) a book club is a great way to socialize and connect with others over a shared interest.
54. Board games
Board (or card) games are a great way to spend time with friends and family with many different types of games available.
55. Recreational sports team
Joining a recreational sports team will help your child make new non-gaming friends. Check out what sports are available in your local area.
56. Starting a club with friends
If you can't find any clubs or activities that interest your child locally, perhaps they could set one up with some friends.
57. Magic tricks
Performing magic tricks is a fun way to entertain friends and family, and perfecting the tricks and illusions is a good screen-free activity.
58. Bowling
Bowling is a sociable hobby and a good way for your child to make friends. When players are not on the lane, they are usually sitting and chatting with teammates.
59. Coaching
If your older child is good at a sport or activity, they could share their skills and knowledge with other people.
60. Starting a band
If your child sings or plays an instrument, they could team up with others to start a band – writing their own music or performing songs from other artists.
Need help?
If you've tried to interest your child in these summer hobbies and they still only want to play video games, book a Gameplan call to discuss your situation. Limited spots are available.