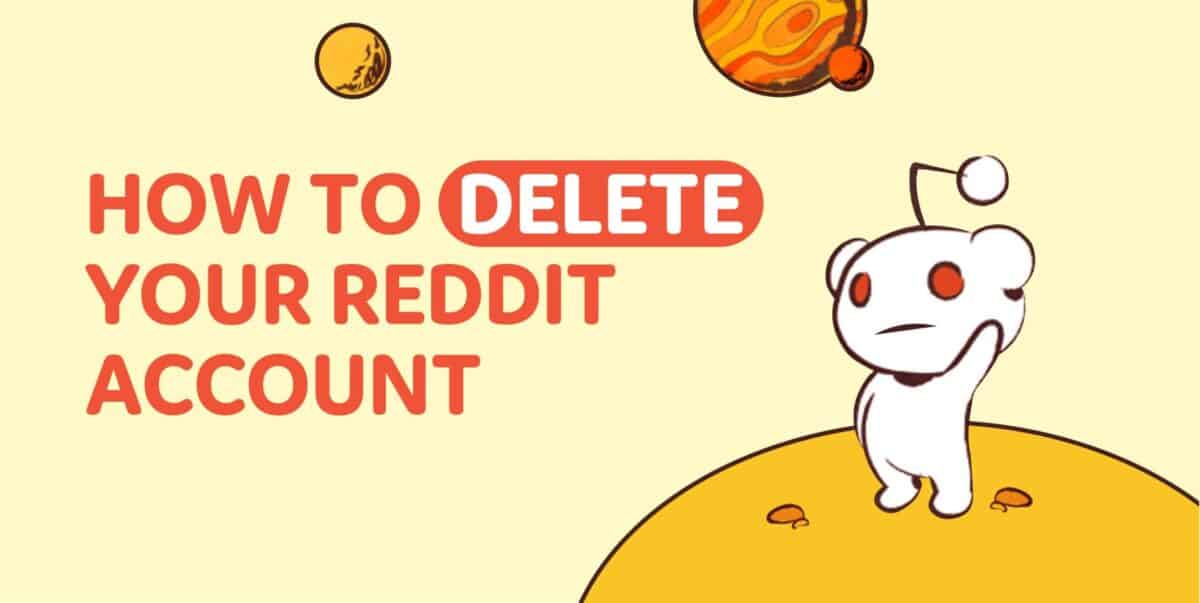 Delete Your Reddit Account in 3 Steps
Reddit is the most addictive social media website – at least for me, anyway. It has a permanent space in my website blocker, and I refuse to go on it anymore out of fear that I'll waste an entire week scrolling through the front page. Today, however, I had to make an exception to create this guide on how to delete your Reddit account.
Within less than a minute you'll have finally deleted your account, and can go back to doing things that actually mean something to you. It's time to become productive again.
How to Delete Your Reddit Account
Step 1: Go to User Settings on Reddit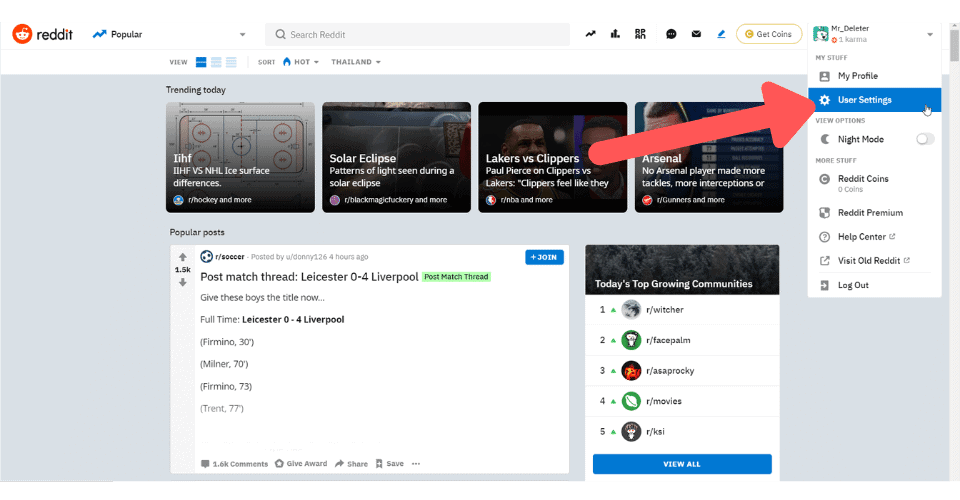 Simple enough. You can't delete your Reddit account if you aren't on the site.
Just log on and navigate over to the "User Settings" area on the sidebar at the top-right.
Step 2: Click Deactivate Account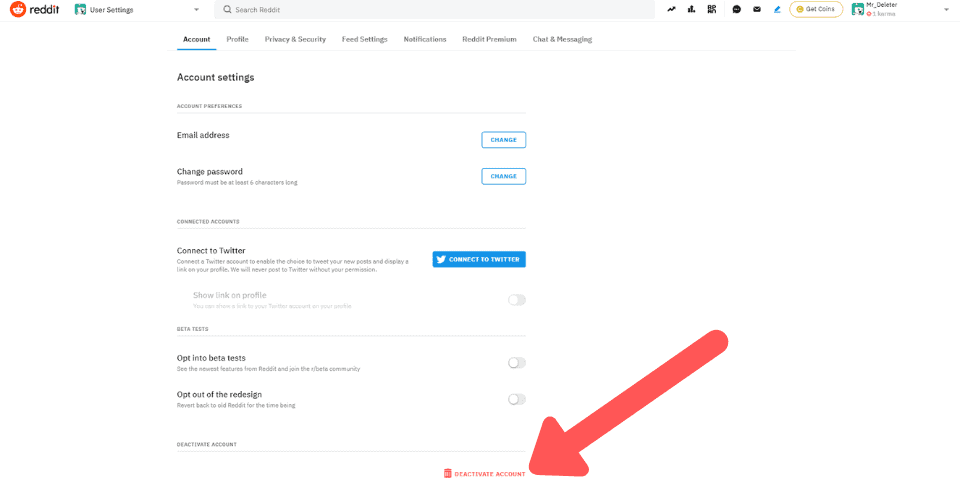 No surprises here. The only difficulty you might have is in finding the link. You'll have to scroll down the page to see it (I zoomed out for the picture).
Click the button that says "Deactivate Account", and that will cause a screen to pop up.
Also, despite what logic says, on Reddit, deleting your account and deactivating your account mean exactly the same thing.
Step 3: Confirm Reddit Account Deletion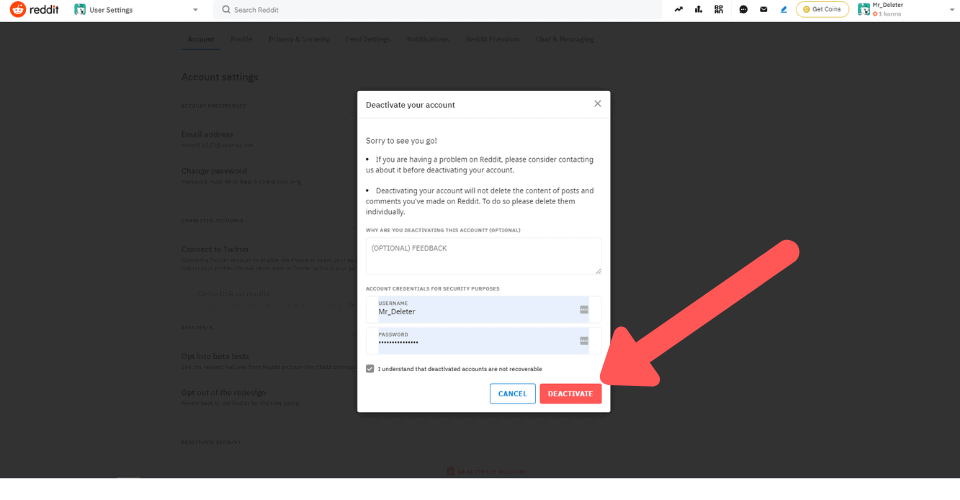 Finally, just click the deactivate button and confirm your choice to delete your Reddit account.
That's it. You're done.
You can take comfort in the knowledge that you're no longer going to waste any more time pretending to absorb facts or catch up on the latest memes.
Instead, you can take up a new hobby and transform your life for the better.
Whatever you do, I recommend doing what I did and install a blocker to prevent you from visiting it in the future. If you're anything like me, you'll get the urge to scroll through Reddit the next time you're bored.
Find out how to do that in our in-depth article: How to Stop Wasting Time on Reddit
Thanks for reading!