How to Block Someone on Reddit
Reddit is one of the world's most popular social media platforms with 50 million daily active users globally 1 1. https://datareportal.com/reports/digital-2022-october-global-statshot × . While most interactions are positive, some people are subject to abusive comments, posts and messages from other users. In these instances, it is important to know how to block someone on Reddit.
Step-by-step instructions on how to block people on Reddit
Over recent years, Reddit has improved its blocking functionality to make it more robust. Previously, there were loopholes if you tried to block annoying individuals. Although you could no longer see their posts, they could still see and react to your content. However, after upgrades to the platform, it is now possible to have no communication from them at all.
The only exception is group chats. If you block someone on Reddit, they will still be in any group chats you both belong to. You also will be able to receive invitations for group chats containing blocked users, although Reddit will warn you of their inclusion.
So, if you want to find out how to block someone from following you on Reddit and/or how to block someone from messaging on Reddit, follow our step-by-step instructions below:
How to block someone from their profile
Step 1 – Visit reddit.com and log into your account.
Step 2 – Go to the profile of the person you want to block.
Step 3 – Under their avatar, click 'More Options'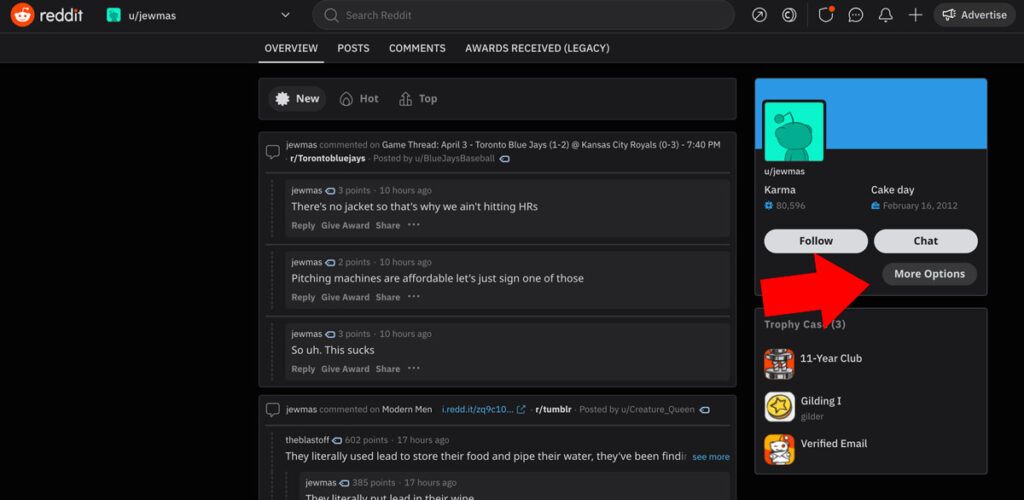 Step 4 – Select 'Block User'.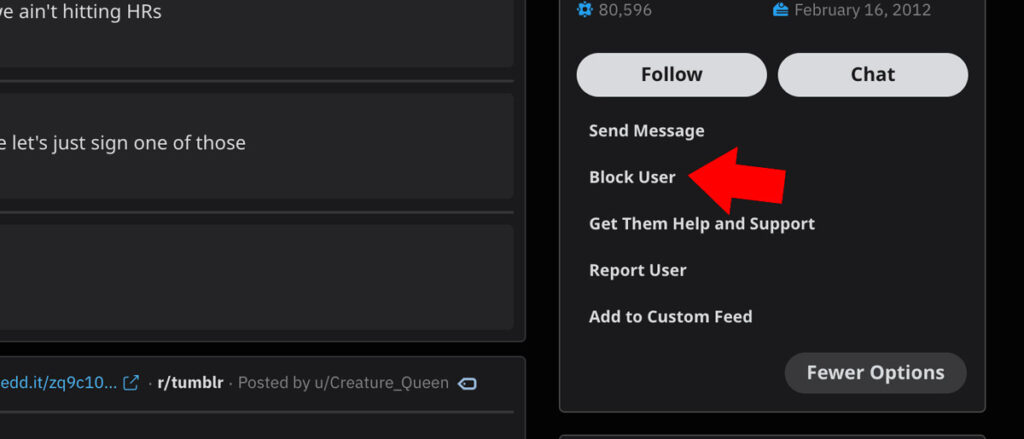 On the Reddit app, click the top-right corner of their profile and select 'Block User'.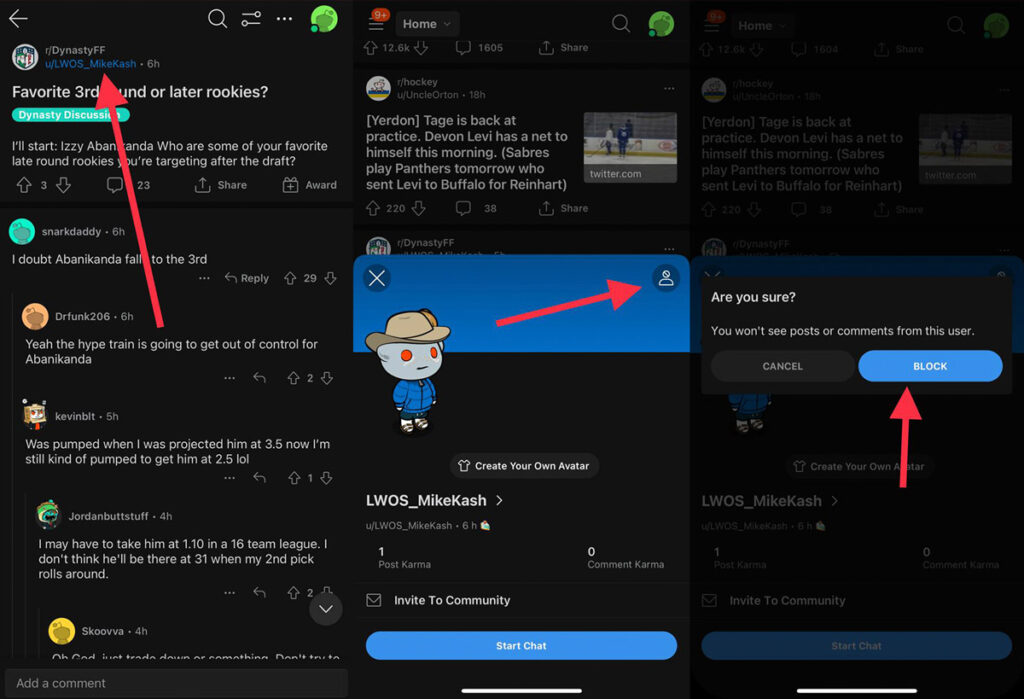 How to block people on Reddit from your user settings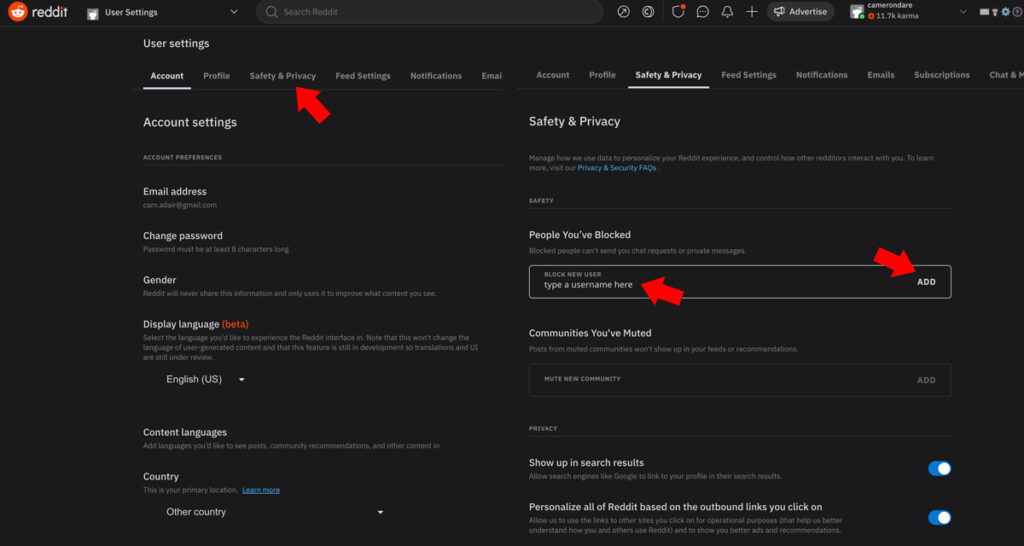 Step 1 – Visit reddit.com and log into your account.
Step 2 – Go to 'Safety & Privacy' in your user settings.
Step 3 – Enter their username.
Step 4 – Add them to your Blocked Users list.
(On the Reddit app, go to your User Settings and click on your username. Under Blocking and Permissions, select 'Manage Blocked Accounts'. Search for the username of the person you want to exclude, then click 'Block'.)
Reporting bullying, harassment and threats of violence
Reddit's Content Policy 2 2. https://www.redditinc.com/policies/content-policy × asks users to respect the privacy and security of other redditors, and refrain from bullying, harassment and threats of violence. It outlines eight community rules that everyone using the platform must follow and explains what happens when these rules are violated. As well as blocking someone who is contravening these rules, Reddit asks that you also report them so that other users are protected.
Has Reddit affected your emotional wellbeing?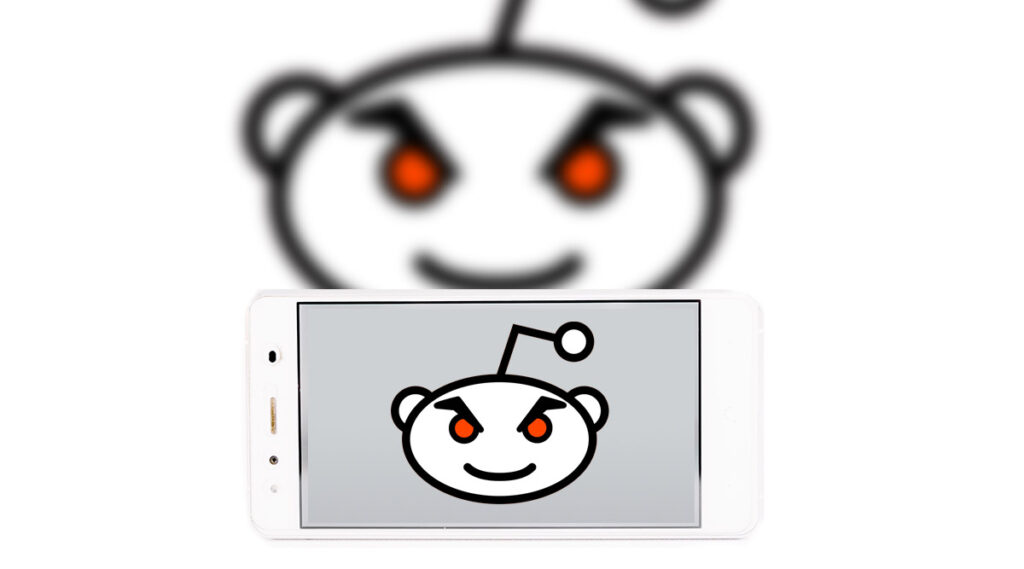 Have you already blocked someone on Reddit or are you researching how to do it? Whatever your current situation, if you've experienced negativity on the platform, you may be feeling anxious and vulnerable.
Coping with online attacks can be challenging – especially if the abuse has been going on for some time. If it has affected your mental health and wellbeing, and you need help, Reddit has partnered with Crisis Text Line. If you live in the US, text CHAT to 741741 to connect with a trained crisis counselor. If you live outside the US, Reddit has provided advice on who to contact. 3 3. https://reddithelp.com/hc/en-us/articles/360058756471 ×
Are you concerned about your Reddit use?
Although Reddit is primarily a place for community and belonging, there are people who set out to deliberately cause disruption and offense. These users are in the minority but the more time you spend on the platform, the more likely you are to encounter them. Specific communities on reddit can also be problematic and you may want to block subreddits entirely.
Are you worried about the number of hours you are spending on Reddit? With so many opportunities to post, comment, discuss, learn and connect with likeminded people who share your interests and views, it is easy to become dependent on the platform and waste a lot of time on Reddit.
Our How to Stop Reddit Addiction article explains the warning signs that you may have an unhealthy relationship with the platform.
If Reddit is having a detrimental impact on your life, you may want to consider deleting your Reddit account entirely.
You can also book a free Gameplan call to talk about your issues, especially if you're also struggling with digital or gaming addiction.