Game Quitters 2.0 introduces new interactive features and tools that allow you to take your video game addiction recovery to the next level. Want to see how? Read on.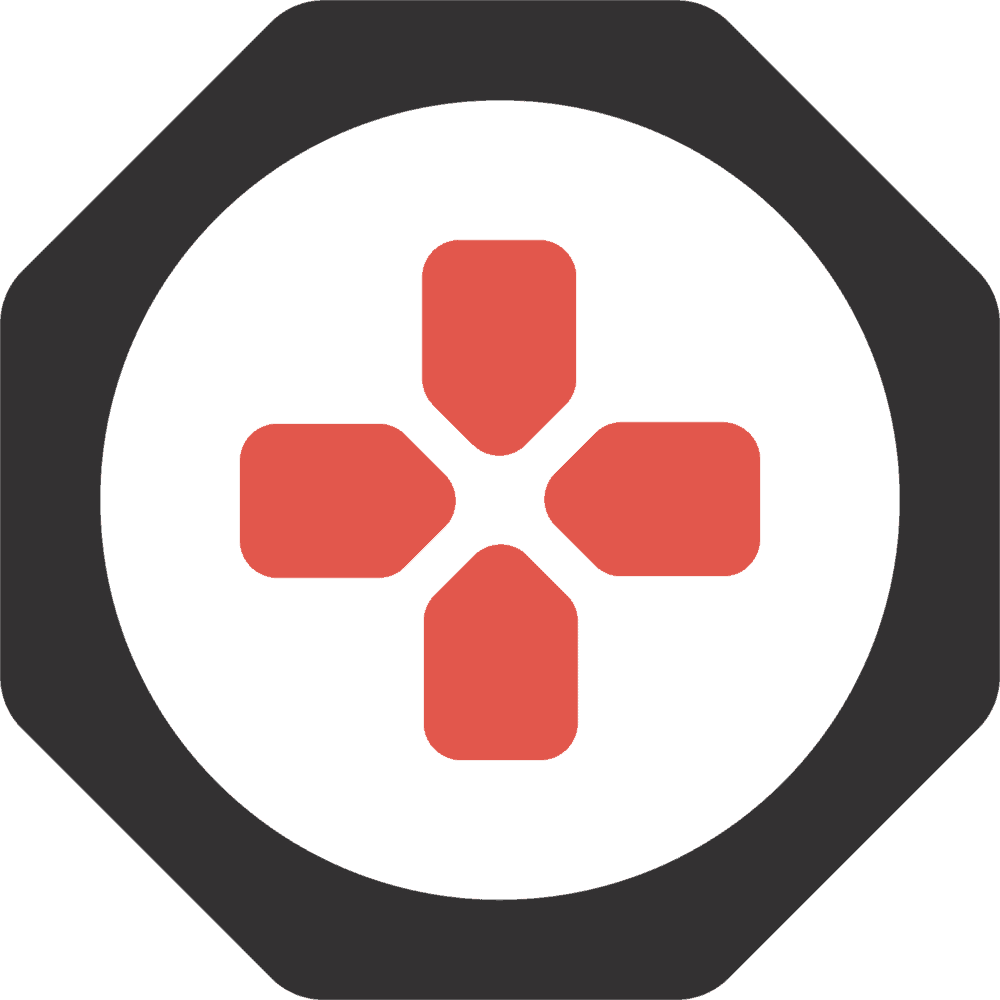 Game Quitters exists to provide the best tools, resources, and peer support for people struggling with a video game addiction. Today we are proud to announce a major upgrade to our platform to help us do just that.
When I wrote our first blog post back in 2011 on 'How to Quit Playing Video Games FOREVER' I never imagined we would end up as the face of a global movement against video game addiction. I never imagined that one blog post on a personal development blog would launch an international platform serving over 50,000 people each month representing 94 countries. But here we are.
We take this responsibility seriously and as our platform has grown in numbers, so too has the need for it to grow in service. For the past few months I have been working tirelessly with a small team to bring you Game Quitters 2.0, transforming our mostly content-based site into an interactive recovery platform.
Let's see what's new in Game Quitters 2.0
A Vision For the Future: New Game Quitters Branding

When we first launched Game Quitters our focus was on providing gamers with the resources they needed to overcome their video game addiction, and our brand goals were to be relatable, cool, and fun, while representing a community you could be proud of.
Since then we have grown from a few blog posts and YouTube videos serving gamers, to international speaking tours, professional development trainings for therapists and mental health professionals, and advising public policy with government officials. It was time for our brand to reflect it.
So I reached out to the best Art Director I know, Derek Heisler, and asked him if he would help me re-envision the Game Quitters' identity, expressing both the brand we are today and the vision we have for the future. He nailed it.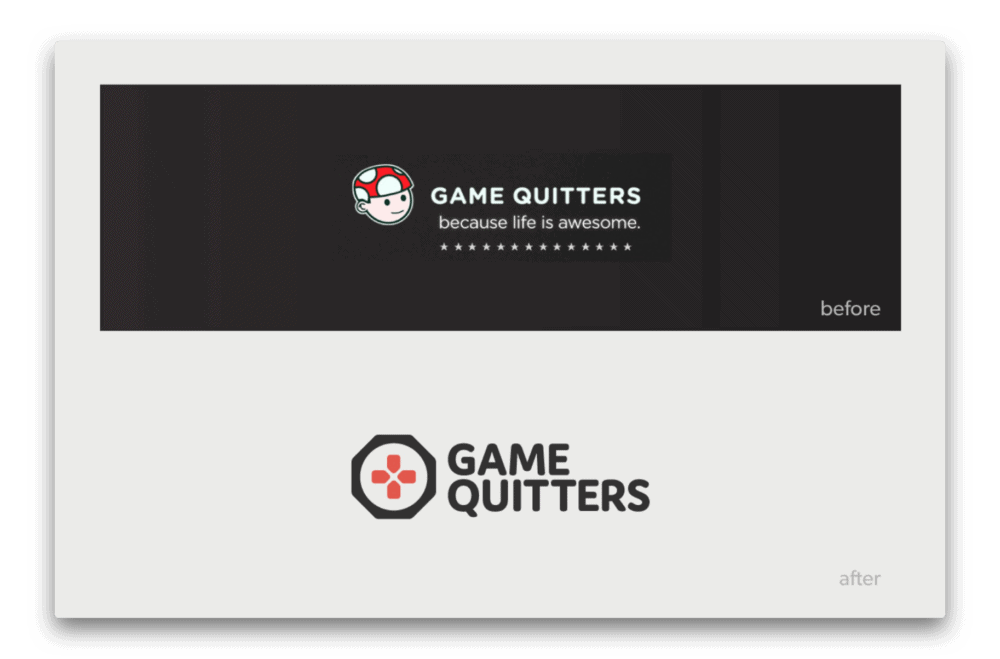 (To see the full new brand identity, click here)
I can't express how grateful I am to Derek. Not only is he a world class talent, but he's a world class friend who has had my back in all ways, personally and professionally.
To Derek, thank you for your tireless work on this project, your attention to detail, and going all-in with me. For anyone looking to upgrade their brand, photography, or overall art direction, I can't recommend Derek enough.
New Tool: Find Inspiring Stories of Fellow Video Game Addicts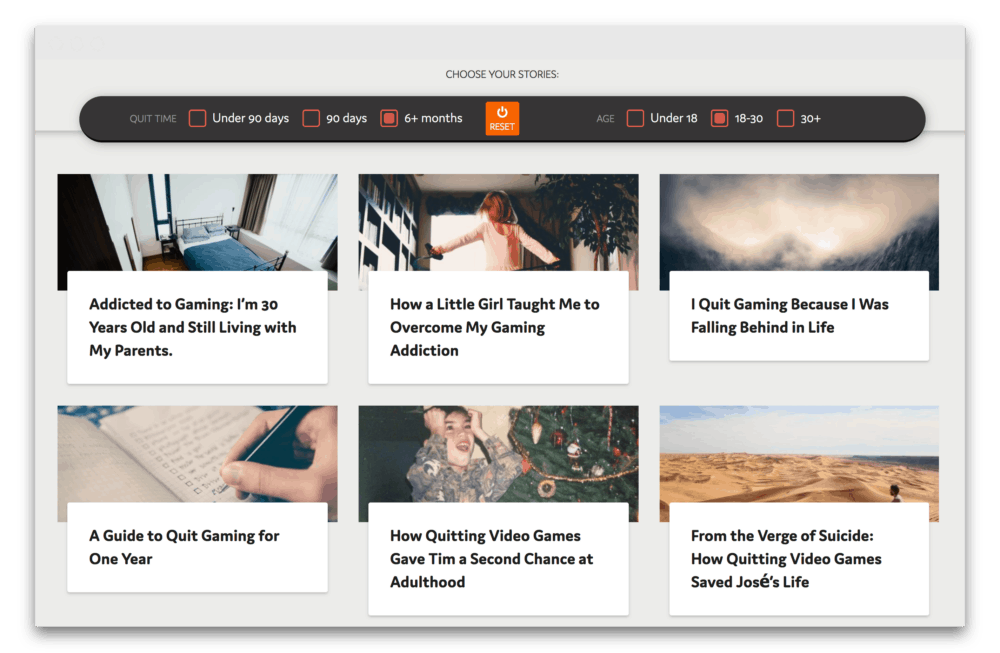 One of the most powerful ways we can spread awareness about video game addiction is by sharing our collective stories of struggle and redemption. We are the best advocates of the issue, because we have gone through it. We know the devastating impact it can have, not only to ourselves but those around us.
By sharing your story you can inspire others to take action and get the help they need.
I've made it a personal mission to collect as many real stories as possible of gaming addiction and today we have over 60 of them published on the website, along with over 30,000 journal entries from members on the forum.
With so many stories already published (and more coming every day), we wanted to make it easier to find ones that would connect with you the most. So we worked with Alex from MD to build a new page layout and interactive tool to filter the stories.
You can now select stories that are written by those who have quit for under 30 days, 90+ Days, or 6+ months. You can also find stories written by those under 18 years of age, 18-30 and over 30. We hope to add more filters in the future.
I am on a mission to compile over 1,000 stories of gaming addicts. Want to help us achieve this goal?
Are You Addicted to Gaming? Screen Your Situation With Our Quizzes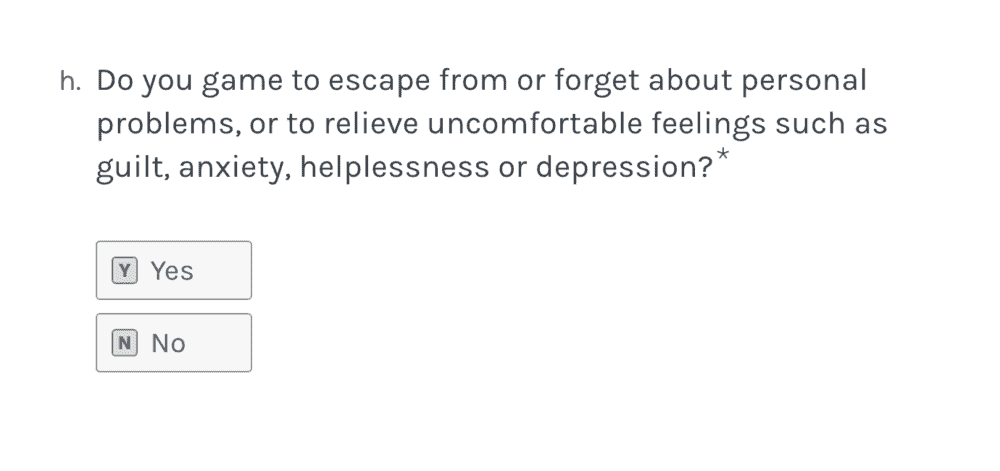 How do you know if you (or a loved one) have a video game addiction? What is the difference between a gaming passion and a gaming addiction? How severe is your situation? Find your answers with our new quizzes!
Both the American Psychiatric Association (APA) and the World Health Organization (WHO) have provided evidence-based criteria to discern what a video game addiction is (or is not). For the APA they have a proposed set of nine criteria in the DSM-5 called Internet Gaming Disorder (IGD), and the WHO have an official diagnostic criteria of three-items called Gaming Disorder (GD).
We took both of these into consideration, along with a recent published study of recommended improvements by Dr. Daniel King to create our video game addiction quiz for gamers and parents. These are informal screening tools with the intention of supporting you in better understanding the severity of your situation. For a proper assessment we recommend to seek the help of a professional.
One More Thing: New Hobby Tool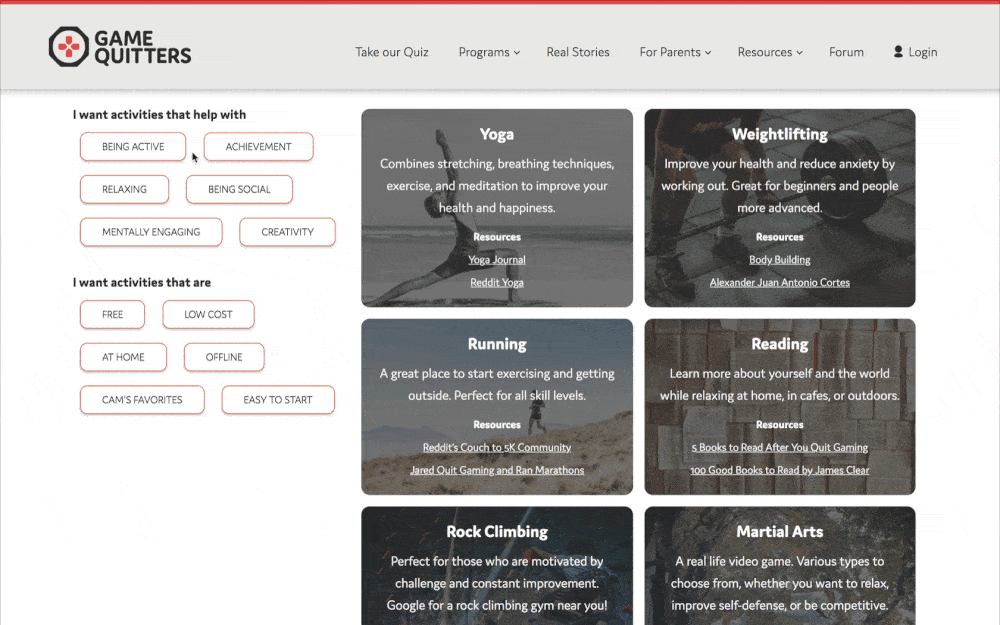 Since the beginning of Game Quitters, the number one question we receive from gaming addicts when they want to quit is "what else will I do with my time?" To help them find replacement activities we have traditionally provided a PDF list of 60+ new hobby ideas, categorized by activities that are active, relaxing, social, and achievement-based.
Although gaming addicts have shared that this list has been helpful, we wanted to improve it by turning it into an interactive tool. Now you can find new hobbies that meet your chosen criteria. Want activities that help with being active? Achievement-based? Relaxing? Social? Mentally engaging? Creative? Looking for activities that are free, low cost (under $100), or able to be done at home? Want offline activities? Something easy to start? Or one of my personal favorites?
Now you can! Select the filters you would like and instantly find new activity ideas. Each activity comes with a description and a list of resources to help you get started.
Other Improvements, Bug Fixes, and Design Tweaks in GQ 2.0
New
HTTPS: Improved security for the website.
/Open: We are now an Open Startup™, which means "operating with full transparency by sharing its metrics, including revenue, users, and traffic."
/Team: Want to meet the team behind Game Quitters?
Emergency Button: On the verge of a relapse? Find our quick resources on this page.
Special thank you: Derek, Kevin Kulik, Alex, Emmanuel, Pieter Levels, WIP, our amazing community, and Board of Advisors for all of your help! Here's to the next chapter.