I Spent My Whole Weekend Gaming and Then Realized I Had A Problem
I booted up my computer. It was Friday and I had a lot of work to do, but hey, I kept the whole weekend free so it's okay. I can start my work tomorrow, and play a game now. Before I knew it, it was 5:00 AM.
On Saturday I wouldn't start on my university work either. I ate "brunch" at 2:00 PM and skipped dinner. I went to sleep at 7:00 AM on Sunday morning, and consequentially woke up at 2:00PM. By then I figured that my homework wouldn't get done anyways, so I fired up my game. At 7:00AM on Monday "morning" I finally had a moment of clarity.
I Spent the Whole Weekend Gaming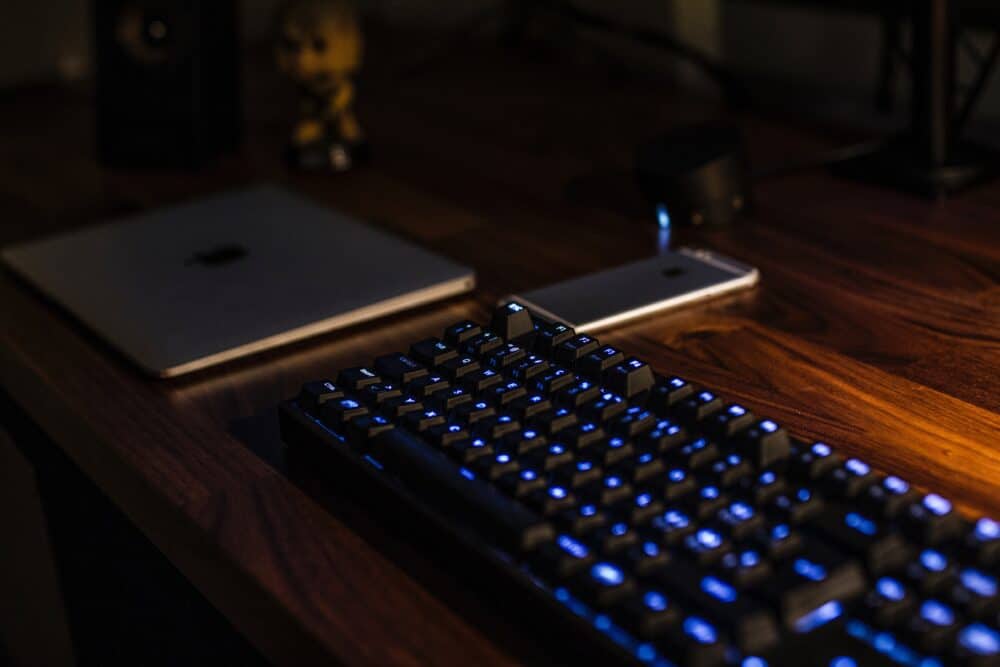 I skipped half of my meals and also a night of sleep. I failed to do my homework. I failed. But this time I didn't return to the cycle of addiction. Normally I'd focus my eyes at the screen again to escape thinking about my gaming behavior. A paradox, but I fear a recognizable one.
Instead of running from the "fact" that I failed again, I put into doubt that conclusion. Was it fair to conclude that I failed? "To fail" means that you do not reach a certain standard. In this case, a standard that is set by myself. And that I had not met my standard was crystal clear: instead of doing homework, I wasted the weekend on a stupid game.
But this mismatch can also mean that the standard is the problem. And it was. Perfectionism is the disease of our time, and I am no exception. I wanted my life to be perfect, and in "reaching higher", I had put so much guilt on myself that I went into hiding. Games merely gave me shelter.
So when I played games during the weekend, I didn't fail. Demanding that I would do homework for the whole weekend at home was a ridiculous idea. Maybe the most disciplined among us can do such a feat, but it's human to fail such a task. My standards were making me feel miserable so I did away with them and looked at my life. Without a standard, and without judgement.
My Life Was Miserable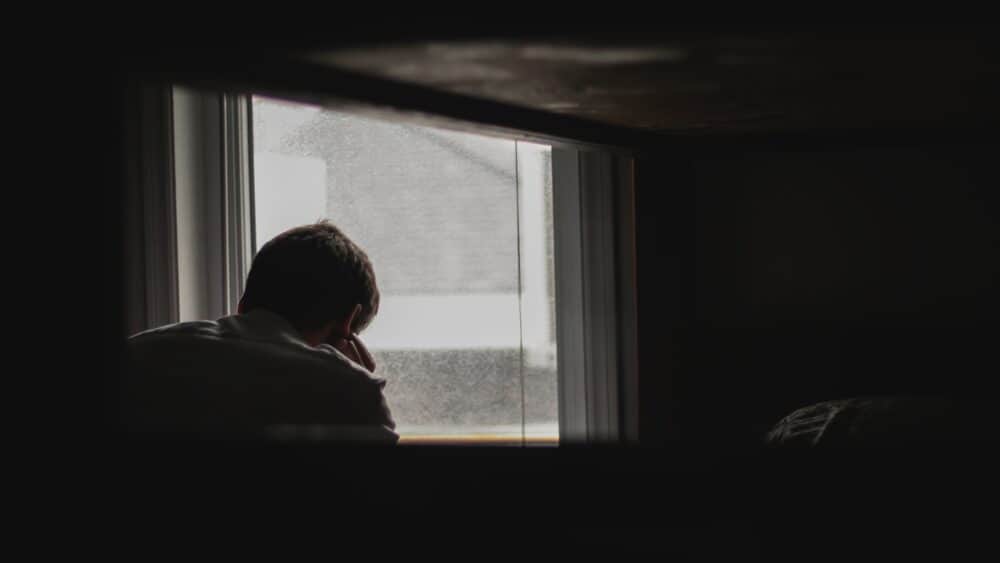 I felt depressed. I seldom saw friends, or did anything productive. I skipped half of my school classes. And I played games, a lot of. And now that I wasn't trying to hide from my own judgement I could finally look at this without fear. It was emotionless, rational. Gaming had numbed all my feelings.
Now for a solution I figured it would be too much to ask to shut down my computer right away. It would also leave me with a poor sleep schedule, going to bed at 8:00AM. So I decided that today would be the last day that I gamed. I also decided it would be too much to ask to not game ever, at least right now, so I decided to task myself with not playing any games for 30 days, after today.
When I shut down my computer at 5:00PM I felt a weird kind of energy. It was going to happen. I was going to break the cycle. And I was going to focus on that. Starting slow and easy: my goals for tomorrow would be to get out of bed, take a shower and not play any games.
30 Days Without Games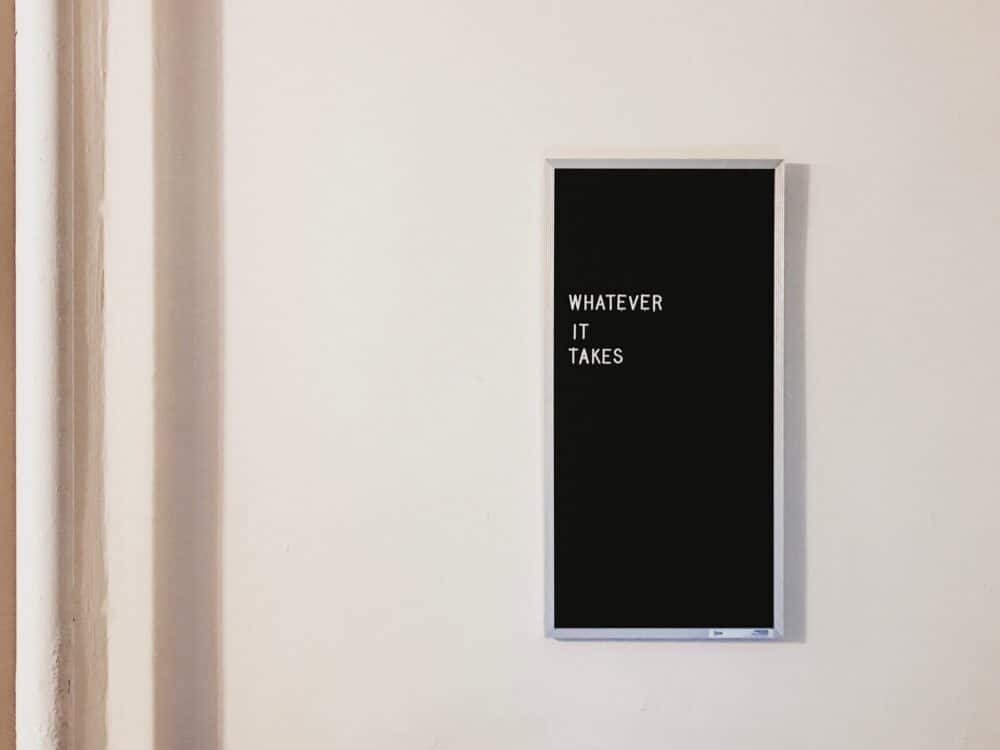 The first day, Tuesday, was bad. Without my games there was no hiding from my loneliness. No reason to even get out of bed. No escape from the fact that I had about 3 weeks of homework waiting for me, due next week. But somehow I got out of bed and took a shower. Bought some breakfast at the grocery store, warmed up leftovers for dinner, and most of all, I didn't play any games.
When I went to bed, for the first time in what felt like forever, I felt proud. Genuinely proud. And it felt weird, because by my previous standard I had achieved absolutely nothing. But for the first time in months, I made progress. And this feeling of achievement to look forward to is what got me through Wednesday. I was looking forward to lying in bed thinking: "today I didn't play any video games".
I Wrote My Family a Letter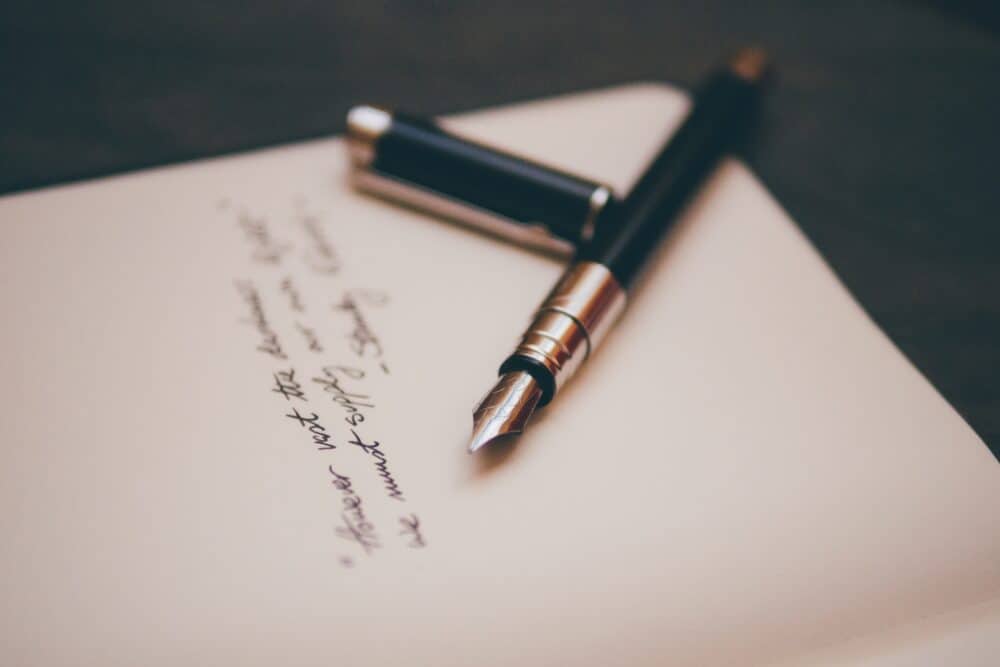 On Thursday I decided that my parents and my brother should know about my situation. I shared details about my situation. About how terrible and lonely I felt. About my gaming addiction and interweaved depression, about my guilt. Writing this letter is one of the hardest things I did. It took me 2 days to write 500 words, but somehow I did it. I told my parents that I'd be coming home this weekend and I'd have something to tell them. They wouldn't be too happy to hear that I might fail my class, but it had to be done.
I told my brother on Friday evening, I sent the letter to him online, and I called him on Skype. I read the letter to my parents on Saturday. I cried, my brother cried, my parents cried. But to have their support was important and the tears brought relief. With my parents watching me I made it through the weekend, and to my own shock that left me on Monday evening with the realization that I hadn't played any games for a week.
Halfway through week three I was starting to struggle. The emptiness had caught up with me, and I still didn't have a whole lot to do in my life. But I had something to look forward to.
I would go on a holiday to meet my brother who was studying abroad. I talked with him extensively about my problems, my addiction and depression. It made me understand my problems much clearer. And last, but not least, it was a break from doing nothing. Doing stuff is great, and my time with my brother was surrounded by his friends, whom I got along with.
With this newfound strength I finished the fourth week. My life slowly began to take shape. I went out for daily walks, I hung out with flat mates and I joined a club. Slowly but surely the void was filling. But also day 30 was coming up.
Resource: Need activity ideas to replace gaming?
I Tried Gaming Again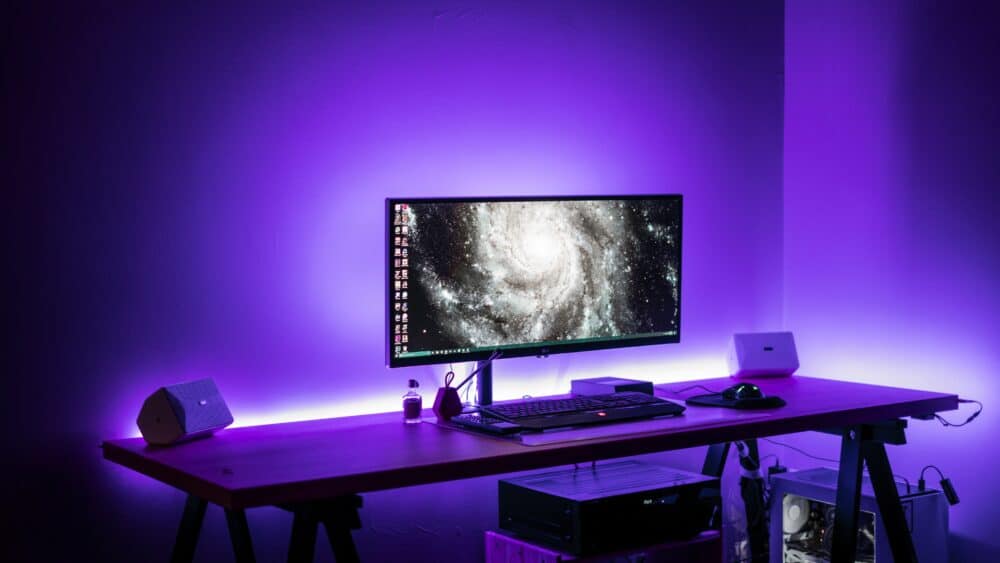 On day 32 I decided I'd play a game again, and it went quite well. I quit it exactly when I meant to. But on day 33 I didn't. However I realized not all was lost. 30 days without gaming had taught me that there was something worth quitting for and I wrote a program that would shut down my computer if I exceeded a time that I set for myself. With this "gaming-clock" it was possible to moderate.
However I made sure that I kept filling the void. I signed up for a sport (a team sport!) and another club. I hung out with friends and flatmates. I even started being productive again. And by asking myself every time before I turned on the PC: "Is there something I could do that would make me happier?", the time that I spent gaming decreased. And with that for the first time that year I saw a glimmer of happiness. But then Christmas came.
Christmas is great right? Well not for me. The holidays broke my rhythm completely and I stayed at my parents where there's a whole lot of nothing to do. I went back to gaming out of boredom and frustration. It took me quite a while to recover, but the 30 days clean and subsequent introspection gave me the tools to do so. I never sunk as deep as I had in October. By February I returned to my schedule. Whether or not you beat an addiction is decided by how you bounce back.
Related: About to Relapse? Consider This First
In March I got a part-time job which started to take up more and more time, to my liking. With school I was starting to become a "busy" person. Things were looking up again. I started being invited to parties, being the "fun" person I once was. It's funny to look at my calendar and seeing it fill up from February to now, getting busier and busier.
I had some more minor setbacks, but in general I always made more steps forward than backwards – progress. I filled up the summer holidays with trips funded by my job and I met a wonderful girl. (Too late) I consulted a psychologist who diagnosed me with "depression in remission". And that brings me to today.
One Year Later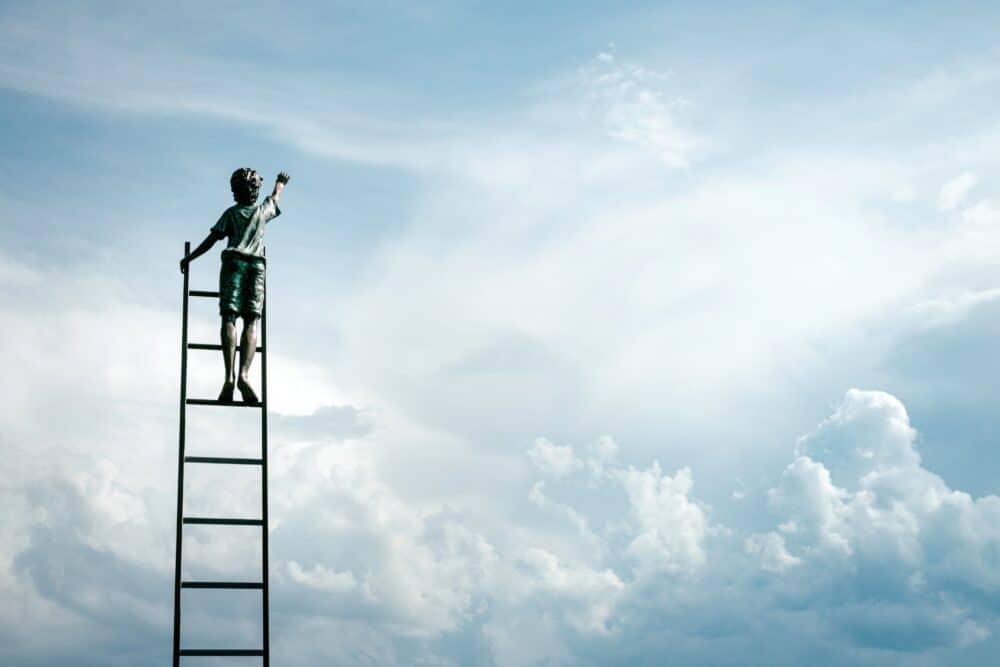 Today it has been a year since I made that decision on Monday the 9th. A year since my moment of clarity. A year since the best decision in my life. And for the occasion I wanted to write out my story. To tell you, StopGaming, because hanging out in the discord is one of the many things that filled the void initially. Knowing that I wasn't the only one kept me from going insane.
I hope my story helps at least one person. I wrote the whole story, not only the end result. Because I wanted to be more insightful. I wanted to explain how I was finally able to decide that it's enough. And how I followed through on it, with both the ups and downs.
Questions I wish I would have been able to ask the future me a year ago:
Do I really have a problem? Yes. Unfortunately. You're not a crazy person though, it's common enough. And you can get out of it. But not without work and pain. Take it seriously, never let your guard down.
Shouldn't I set myself the goal of never playing a video game again, instead of 30 days? If you can do that, go for it. But it is crucial that you believe, truly believe in your goal. 30 days seems like a good place to start for now. You can also do 30 and then evaluate!
What on earth do I do with my time? It doesn't matter. Before you know it, another day is gone. But don't play any games. In general: put effort into upgrading the quantity and quality of your activities and you'll see that eventually your calendar starts to fill with appointments, meetings and parties. (There are a ton of ideas for new activities here.)
Is school important? School can help you get into a rhythm. Having some kind of rhythm is vital to recovery, attending a class in this respect is more important than finishing an assignment, because it gives a rhythm to your day. Recovery is the main objective, grades will come eventually. Contact your school about your problems (at least in my country they are understanding).
When will I see the light at the end of the tunnel? You won't. It's as if somebody slowly turns off the dimmer on a light. First you'll see where you are, and then you'll realize this place isn't so bad after all.
What is the one thing you'd want to say to me? You don't have to do it alone. Call your brother, tell your friends and go in therapy. And when you feel bad, tell someone before you feel the urge to fire up a game. And when you do feel an urge to, ask yourself; "what am I feeling bad about?', then tell someone.
Join me for another 30 days without gaming.
Story written by OneYearAtATime0
Join our Movement
SHARE this story to let others to know that life is so much better without gaming.
Need help?
Reading this and struggling with a compulsion or addiction to gaming? You are not alone. Check out Respawn, a program specifically designed to help you quit gaming and take control of your life back. Backed by scientific research, join thousands of others like you who have quit gaming. Start your journey today.
Take a Stand
Game Quitters exists to help those who need help with gaming addiction challenges to get the help, and to spread awareness about the negative impact gaming addiction can cause. Want to help? Grab a t-shirt or hoodie and show the world you care about this issue.