How I Restarted My Life by Quitting Video Games
"I was on the verge of flunking out of college."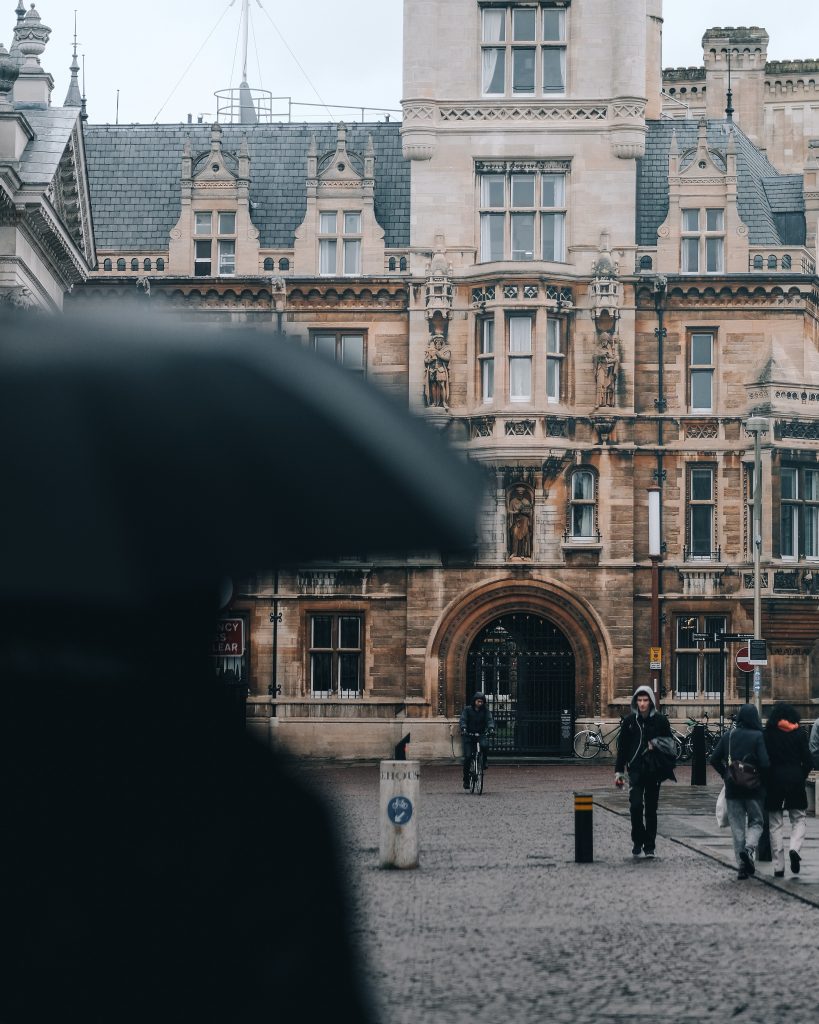 One of my earliest memories was playing Super Mario Bros on the Nintendo Entertainment System. The perfect gateway drug into the addicting world of video games. I played it with my brothers, and eventually on my own when I was given a Super Nintendo Entertainment System.
I thought I was going to be a gamer forever, but I began to consider quitting video games when I was a freshman in college at the University of Illinois.
What triggered this was the day I wound up on academic probation. I was taking very difficult classes at the time, such as Calculus, Physics, Spanish 3 and Macro Economics, but after 12 years of being a straight A student, I was on the verge of flunking out of college. Failure is a wonderful motivator.
Now I was also a very active athlete in high school, competing in track and football and spending any spare time in the gym, or playing video games. To give you an idea of how active I was and the way I was eating, I often drank a Slimfast with my dinner, which was large without the meal replacement drink. I'm guessing around 5,000 calories a day, but I would still lose weight after a season of football.
So when I entered college, I had no concept of a healthy diet and was accustomed to significant activity. I was spending my days playing College Football on the PS2 and a lot of Command and Conquer online with another friend from High School and spending my nights at parties drinking.
Between the amount of beers I was consuming, and the late nights of gaming, I had gained the stereotypical freshman 15. Except I was an overachiever so I managed to do it all in one semester, not one year.
After one semester of freedom, I had managed to nearly flunk out of school, gain 15 pounds, and was wasting my youth by drinking or gaming throughout most of my days. I needed a restart, but I was overwhelmed and unsure how to do it.
One morning my father came up to Champaign for a visit, and I told him that I was on academic probation and asked him for advice. I was terrified and not used to failure. He told me that I basically had two choices.
One, I could drop out and transfer to a different school which only angered me but I bottled it up for now. The second option he told me I had, was to buckle down and get my GPA up over 2.00 and to maybe switch majors.
Looking back on this, I wonder if maybe he was trying to get me fired up because he knew how competitive I was. I told him I liked Economics and he asked what grade I got in that class. It was my only A out of my 5 classes.
Well, now I have a goal, and like a gamer, I had an achievement in sight and I was motivated by not letting anyone else know that I had failed. I enjoyed Economics so I switched to that as my new major. I needed a 2.50 GPA to be accepted and would thus need a 3.20 GPA in my second semester to accomplish this. I was just focusing on survival at this point, but I hoped for the best, regardless.
I didn't think at the time I would need to quit gaming, but I decided to not play games until my GPA was back up over 2.00 so I could stay in school. The following semester I never touched the games, and I didn't drink at all. I was going to bed at reasonable hours and waking up refreshed. I felt reborn and ready to conquer the world, or at least the very manageable classes on my schedule.
In my new classes, I had run into an old basketball rival who had the same major as me. We spent our youth beating each other up playing in countless basketball leagues and for one summer, even played on the same team, so I knew him well and was happy to see a familiar face in a classroom of about 500. We exchanged numbers, or maybe it was AOL Instant Messenger names; this was a few years ago.
Anyway, we end up meeting to play basketball several times a week. I love to be active, but I admit, I hate the treadmill. I usually can't run a mile, but in basketball, I probably run several because its enjoyable. The trick to losing weight is finding an activity where you are having fun, or you won't stick with it.
Watch: Why I Quit Gaming: Nicholas Bayerle
Fast forward to the end of my second semester and I have lost the 15 pounds, found an old friend and most importantly, had a 3.20 GPA for the semester which brought my average up to 2.60. I was accepted into my new major and had gained and lost the freshman 15 all during one hectic year. After all of that, thank God for Summer vacation and other summer hobbies.
Online Gaming: A New Challenger Has Appeared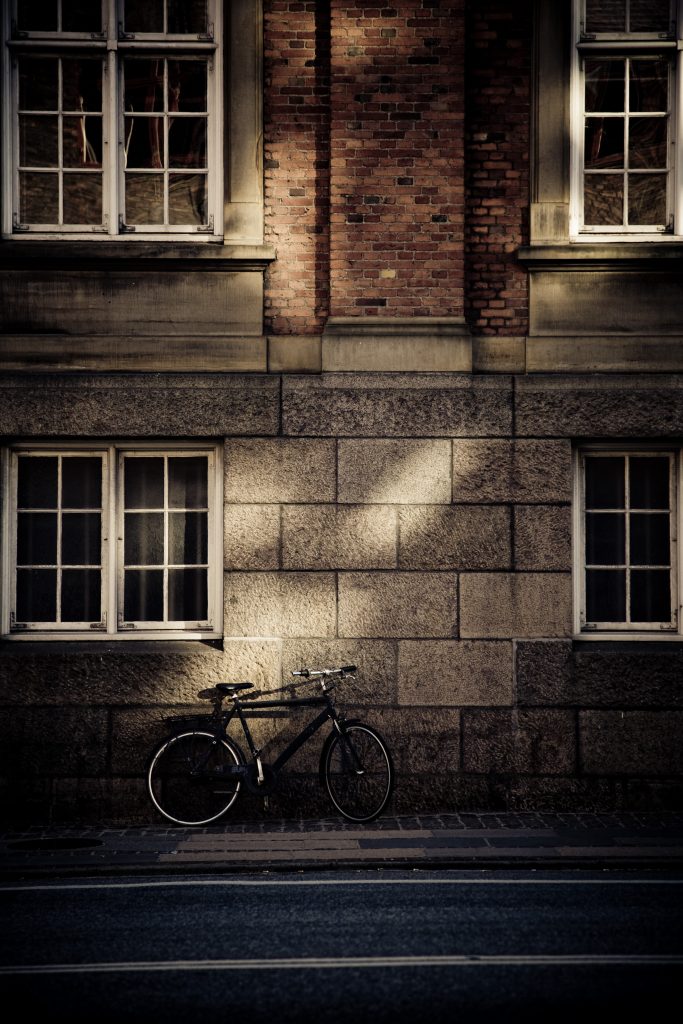 Over the next few years of my college days, I got back into gaming. I had mastered the balance of getting school work done and enjoying my leisure time with gaming, but it still came at a cost.
This was the time when online gaming went mainstream and Grand Theft Auto IV and Call of Duty 4 had just been released. I wasn't prepared for how addicting gaming was about to become and got sucked back in. Now my grades didn't suffer, but I recall playing around 250 hours of Call of Duty 4 and probably an equal amount in GTA 4.
There are simply much better ways for a man to spend his days; especially when literal days' worth of time was being devoted to a single video game. I would go back and forth with this addiction depending on how much free time I had, but basically my default hobby when I had time to kill was gaming.
I knew there were people out there who were more obsessed with gaming, but that type of thinking leads to a life of mediocrity.
So yeah, I would hang out with friends, play games of basketball and go to class… well, most of the time. Still, at the end of the day, I knew I was missing out on life by chasing virtual achievements and trophies that were ultimately meaningless and that leads to an unfulfilling lifestyle.
Watch: How Video Games Fulfill Your Need for Purpose
Despite all the struggles of my first semester, I had managed to graduate with my degree and had landed a job with a Fortune 500 company. All the struggles and hard work had finally paid off with a good paying job. I started this job and was living in a small town in Indiana, where I knew absolutely zero people, but times were tough and I was grateful for the job.
I would go to work and stare at a screen all day, and then go home to again, stare at a screen.
Occasionally I would go out for drinks with coworkers and even took up kayaking with one of them. Most of my time however, was spent in front of screens and, with a good income and not many friends, gaming became my go-to outlet for fun and social interaction.
I did make friends online, and would play games together but it was still lonely at times. I worked long hours and after going to the gym, I would be pretty worn out and gaming was how I would relax.
I later moved to another town in Indiana that had a bit more going on and made better friends over time, but when you are new to a city, it takes time to meet people. So, when you have nothing better to do, you go back to old habits.
I remember one weekend I discovered Mass Effect. I had heard it had a good story and was fun so I started playing it one Saturday morning after breakfast. I was immediately hooked with the story and had lost track of time. I remember stopping to go smoke and I was shocked when I noticed it was dark outside. I just couldn't believe how I lost track of time but I was fully immersed in this game.
I had missed lunch and dinner and it was almost midnight. I made an unhealthy quick meal; maybe pizza, and watched Netflix, then went to bed. The next day I did the same thing and again, I had missed two meals.
Now I like to eat and even get a little angry if I don't eat often enough so this was rare behavior for me. Though when I got immersed into a game's story, occasionally I would forget to eat or just grab something quick and unhealthy.
I had beat the game and it was one of my favorite games I have ever played, but it came at a cost. I had wasted an entire weekend sitting on a couch playing some game. I would do this again when The Last of Us came out and to a lesser extent with Battlefield 4 on numerous days. Its moments like this that create responses like "nothing much" when people ask what you did all weekend.
Watch: Can You Play Video Games on the Weekends?
Time For a Change
I really didn't have one singular moment that made me quit gaming, but I had a bunch of different epiphanies over the years that culminated in the decision to quit.
One of them was an app on my phone called Pacer that was essentially a pedometer. What is nice about a pedometer is you can't argue with it and claim to be active when in reality, you sat on a couch all day leveling up fake characters. I was getting 2,000 steps some days, 3,000 or so but getting the recommended 10,000 seemed impossible.
Another motivator was the movie Yes Man, which sounds silly, but the idea of saying yes to life really captivated me and completely changed my life, which is a story in and of itself. To save time, I will say that being more open minded and saying yes more often opens a lot of doors that normally are ignored. I found myself doing all sorts of things I would typically pass up for gaming. I once jumped off a 40 foot cliff into a lake, and I'm petrified of heights.
Now the day I quit was March 17, 2017 and at first the decision was made for me. My wife walked out and she had her own addiction issues, but I was forced to figure out how to raise my newborn son and work at the same time.
Obviously, I had a lot of help from my Mother and from another wonderful woman, but the situation forced me into Cam's 90 day detox of gaming.
I just didn't realize it until later when I started to look at my gaming hobby as an addiction. The more I read about addiction, the more I started to fear maybe I had my own issue. I wasn't as obsessed as many others were, but at the end of the day, I didn't want a wasted life. I don't want to get old and look back and have all these memories of sitting on a couch spending time in a fantasy land.
Some of my greatest memories over the years involve spending time with friends and exploring the beautiful real world we are so fortunate to have. Memories like a trip to Nashville for a bachelor party, a weekend in New Orleans, a 311 concert in the middle of the woods of Illinois, hiking through Dismals Canyon in Alabama and all the weekends I went kayaking in Indiana.
None of these memories involved video games. It was all about finding adventure in the outside world and once you get out there, you realize that life is too short to experience all of it, so why waste time in front of a screen?
How do I spend my days now?
I like to get active as early as possible; I find movement is better at getting the juices flowing than coffee or any energy drink. Most mornings, I will hop on my exercise bike and knock out a mile or two. Then I do yoga, which has been an amazing experience. I meditate to calm my mind from all the noise and refresh.
On weekdays I have a pretty demanding job, but I try to get up and move throughout the day despite the position as desk jockey. In my spare time, I like to ride my bike, hit the gym, go for walks in the woods, spend time with family and read. I have already read 5 books this year and plan to read 24.
I started writing almost every day as soon as I quit gaming. Without all those hours wasted in the virtual world it is amazing how much time you have and what you can discover about yourself.
Recently, I took the writing and started to share it online on my website, Helm of Awesome. It has been quite the experience and though new, I have received so much positive feedback and had genuinely interesting conversations with others online.
One thing I have learned is if you open up a little, there are often other people who will reach out and share what they know or what they might struggle with. The website takes up a lot of time and finding time to write is not always easy, but it's been very fulfilling to share with others and has helped me find a more positive neighborhood of the internet.
I find myself being more relaxed and at peace now too. Gaming can be aggravating and frustrating at times, but substitute exercise, nature and meditation and you will find a calmer version of yourself.
I have learned that being fit is not about dieting and exercise programs so much as a lifestyle. If you want to be athletic, you must make time for being active and every hour on the couch adds up fast. Now I regularly hit 10,000 steps a day and will be over 15,000 on the more active days.
I don't feel rushed to get back to an online game anymore and will take the time to eat healthier meals. I almost never eat fast food, soda or junk food anymore as I have supplemented my diet with more fruits and vegetables. I lost around 10 pounds or so and then gained another 10 in muscle all over the course of a year.
I feel more focused and energetic at work, and I have the time for more interesting activities which leads to more interesting conversations with people. I am in a new relationship with an amazing woman who helps keep me positive and brings me more happiness than I thought possible.
Gamify Your Life
I like to rant about the dangers of technology but with the right mindset and discipline, our smartphones can really help benefit our daily lives.
I mentioned the Pacer app which motivates me to get up and move each day. I find myself competing with my past, trying to set new records for most steps and increasing my average step count.
I also use a meditation app called Insight Timer which tracks your time spent meditating. Most days I will take 5 to 10 minutes and open up Duolingo to practice Spanish.
I have another app called Productive that tracks habits. I added habits like meditate, yoga, read, write, drink more water and others to remind myself of what I have and haven't been doing. It will track your streaks and show how often you maintain these habits.
Accountability is huge when starting new habits. Us gamers love to watch progression and with stat tracking in these apps, we are still able to measure progression but in a healthier manner here. All of these changes have led to a healthier, more fulfilling and much happier life.
This story was submitted by a member of the Game Quitters community. Want to inspire others? Submit yours here.
Must Read: Why You Should Quit Gaming For 90 Days