How Quitting Gaming Helped Me Get Into Grad School
I grew up as an average kid riding bikes and playing soccer. I got good grades in school, and never had a gaming console growing up. Sure, I played video games with the family PC but my gaming was kept in check by my strict parents. I never thought I had a gaming addiction.
Then university came along.
I purposefully chose a school far away from home to experience independence. While I did grow tremendously living far from home, there were no parents to tell me to stop when my gaming got out of hand.
I played all sorts of games (mostly MMO RPG's, and League of Legends) and would often skip lectures to play. The only thing that kept my gaming in check was the very real fear of dropping out of school, and I would somehow not game during key points of the year such as midterms week, finals week, and the few days before a big project due date.
I had bad grades, but somehow, I didn't fail any courses. I consider myself VERY lucky that it wasn't much worse, especially because I was also addicted to Reddit.
I Was Given a Second Chance and I Almost Blew It
Despite my bad grades, I managed to land a summer internship. Even to this day, I have no idea how I landed that job, and I honestly think all the other candidates chose another job, so the company had the choice of having no intern or hiring me. Lucky for me that they did, as my bad grades were preventing me from finding anything, and I was heavily regretting my gaming habits through university.
The internship felt like a 2nd chance. I worked hard. Sometimes, crazy hard. I would average 60-80hrs of work a week. While the other interns were out enjoying parties or travelling, I was working hard, determined to not let my 2nd chance escape. My efforts paid off, and I got a full-time offer. I was due to start after my graduation.
Fast forward a few years. I was working full time, and was 'gaming in moderation'. There were a couple of sleepless nights of gaming here and there, and the job kept my gaming in check, but that was about it.
My schedule was work, sleep, game. I would attempt to get out and socialize but would soon give up and go back to gaming. Especially because all my friends were on Discord. And, now that I was getting comfortable with this new life, I felt my gaming time was slowly increasing.
I just got accepted into Grad School, which I had planned to attend part-time after work. However, seeing how my university years have gone, I knew that if I continued to game, I would get horrible grades again, and would be wasting a lot of money to not really learn anything.
Now, let's take a breather from the story for a moment. Seeing how gaming was wrecking my grades, and I was stuck in this boring routine, I attempted many, many times to try and quit gaming in college.
Here are the methods I've tried:
Gaming "in moderation" by sticking to a schedule – didn't work. I would always say "1 more game".
Deleting games – With modern internet, it is so easy to reinstall games. With a fresh PC, I can get a solid high-quality game up and running in less than 30min.
Try other things like exercising and studying – gaming is more fun and rewarding
Switch my PC operating system to Linux – This actually worked for a few weeks. The problem is, if your machine is powerful enough, there are plenty of Linux games available, and with the right set of knowledge, you can get most Windows games to work on Linux no problem…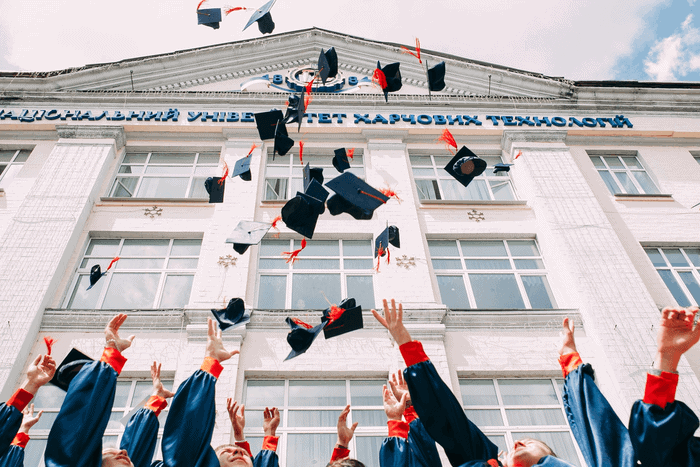 It Was Time to Turn My Life Around
Back to the story. With Grad School just around the corner, I knew I couldn't stick to the methods that have failed for me in the past. I needed to quit COLD TURKEY.
To me, this is what it meant:
Ask Riot Games to delete my League of Legends account. They will do this for you, after warning you that there is no going back.
I had NDS and 3DS console and games at the time. I gave them all to friends that wanted them.
I reinstalled Windows on my laptop and gave it to my parents who live a couple of thousand miles away.
Also, since I can't not have a laptop, I got a crappy $250 Linux laptop that can watch videos and do office work. Most 3D games will probably not run on this system.
I found this step to be the most crucial. It's very hard to stay connected with family and friends and do basic photo/file management without a computer, but not have the temptation to game. So I found this to be a good middle ground. Also, once you get used to a Linux system, it's no different than using Windows.
The first couple of months were the toughest. I craved gaming so much and was depressed for long hours, but I had gotten rid of all temptations to get through it. After doing this, I successfully quit gaming for a whole year!
And this is what I accomplished in that year:
4 quarters of grad studies with A's in most of the courses
Went on 5 separate camping trips
Learned rock climbing. The highest level I succeeded was a V4 in bouldering (climbing without a rope)
Went back-packing to the lovely Havasupai Falls
Watched the first 6 seasons of Game of Thrones (ok, this has nothing to do with quitting gaming).
Tried Surfing. I managed to stand up twice!
Visited Sedona in Arizona.
Paddled in a Whitewater Rafting trip, twice.
Ran 2 Half-Marathons (a full marathon is still too much for me…)
Went Skydiving from 13000ft
Logged an average of 1.5hrs of biking EVERY DAY (totalling your car helps, though I don't blame that on gaming)
Amazing right?! And I was just an average single guy working a 9-5 job and gaming for the remainder of the day. I was literally at the height of my physical performance, at the ripe old age of 28.
I am so glad that I quit gaming.
Then I Met My Girlfriend…
I wish that the story ends there, but it does not. After 1 year of no gaming, I met the girl of my dreams. She is funny, smart, cute, shares a lot of my hobbies, and is overall, an amazing person to be around. I also found that she is a gamer that plays League of Legends. The game whose account I deleted a year ago!
I wanted to share as many hobbies with her as much possible, so I got another laptop and installed League back on it. I argued that this was to get closer with the girl I liked and that I would only play with her, and never alone or with others.
It worked for the first few months. Sharing a hobby with someone you like is an amazing feeling. Eventually, I asked her out, and we became a couple. Naturally, our game time together increased.
However, as we played, I noticed a lot of toxic players which brought my mood down.
I especially hated when a mistake I made led to her death (in the game of course). In an attempt to compensate for this, I wanted to play more, to get better.
However, unlike me, my girlfriend is someone that can actually game in moderation. She would only play a few hours a week, and there would be days when she simply does not feel like playing, so I started to also have times when I played alone. This time gradually increased, and when I met especially toxic players, I switched to other games. This went on for about a year.
After a year of gaming again, I noticed a change in my behaviour. I noticed that I was less and less patient with people around me, including my girlfriend. When I was at work, I was secretly searching for gaming strategies. When I was not gaming, I was thinking about gaming, and when my girlfriend was talking to me, it was getting harder and harder to focus. After 20 hours of gaming in a weekend, I knew that I had become addicted again.
I told my girlfriend that I was going on a video game detox.
It is a shame that we can't enjoy video games together anymore, but I got some key takeaways from this experience:
For some people, gaming relapses can come in huge waves. For me, it was subtle. So subtle, in fact, that I didn't even realize it until I was addicted again.
Some people are more prone to gaming addiction. My girlfriend has been gaming since she was a kid, and even now, she can game in moderation and has a healthy relationship with this activity.
I was much more willing to do chores and be helpful to others since I have a lot more time.
I did my homework early! I can't remember the last time I've ever done that in my life.
I was more attentive and focused on the present. Daydreaming about gaming was also an addiction. But without gaming, the endless daydreaming had also gone away.
I plan to continue with this detox, and the eventual goal is to never play video games again. I know I will get urges, and I may reason myself back to gaming again, but this 2nd time is much easier than the first, and I know if there ever is a 3rd time, it will be even easier.
Story submitted by Jason.