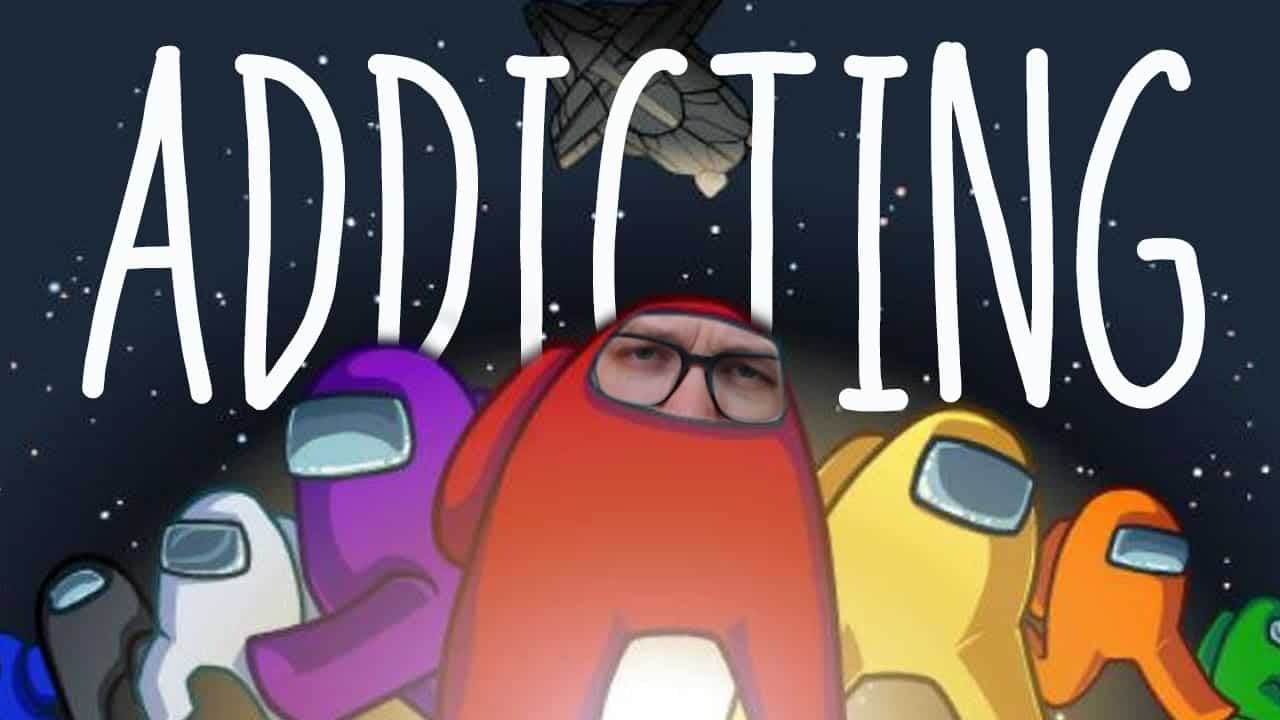 Among Us is an online multiplayer murder mystery game that can be played with friends, family or strangers. Since launching in 2018, it has become one of the most popular video games in the world. Most people play with no adverse effects, but a small percentage of gamers are addicted to Among Us.
One gamer for example shared that he decided to uninstall Bluestacks from his computer – which is how you access Among Us – after he became addicted to the game:
"During COVID I reached out to one of my long-time buddies. He told that he would like to play Among Us. I started playing and hanging out with him but the game was so addictive. It started with 30 minutes and then increased to 60 min and then to 90 min and finally reached the three and half hours mark. Hopefully my mistakes help others to avoid the same path."
What makes Among Us addictive?
Like other video games, Among Us activates the reward center of the brain and the release of feel-good hormones like dopamine. This makes players want to come back again and again to experience the same rush of pleasure and excitement. This is one way that gaming affects the brain of players and can lead to issues such as addiction.
It's also important to look at the psychology of Among Us. Video games are deliberately designed to be addictive. Every second of color, light, sound, purpose, task, instruction and gameplay is carefully crafted. Game designers know the hooks to use to keep players gaming for as long as possible.
Among Us is fun, sociable, accessible, simple and great to watch as well as play. These hooks are harmless until Among Us becomes addictive. This is when players start to game compulsively, despite the problems it may cause in their lives.
So, how can you find out whether you are playing Among Us problematically? Gaming occurs on a continuum, from healthy to harmful. Read our article about the 9 Types of Gamers to find out where you are on the spectrum and whether there is cause for concern.
You can also take our short test to see if you or a loved one meet the criteria for video game addiction. We have two versions – a video game addiction test for gamers and a test for parents.
Why is Among Us so popular?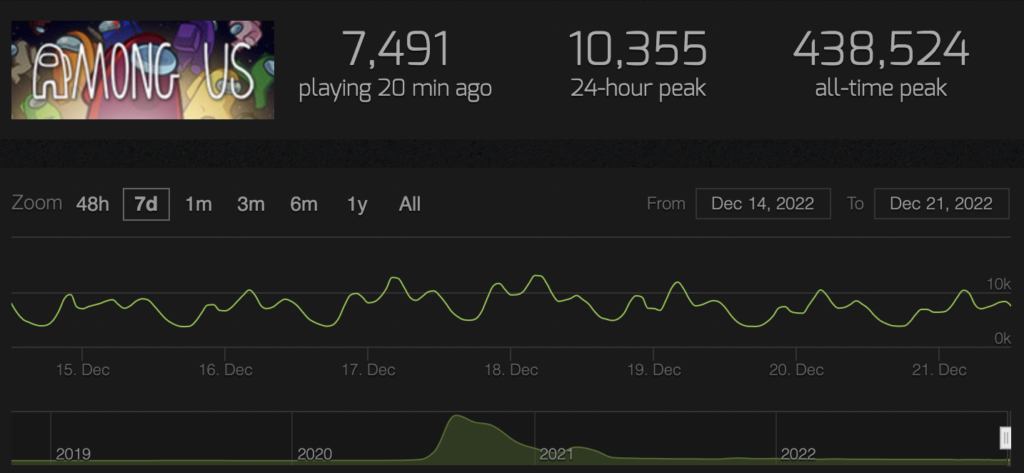 There are several reasons why people play Among Us. It surged in popularity during the Covid-19 pandemic and is still attracting new players worldwide:
Premise is simple to understand
Players are on a space mission aboard a spaceship, or base, or stranded on a plane. A number of players are crewmates and their job is to complete a series of tasks and the other players are imposters who want to kill the crewmates. The imposters win if they kill everyone and the crewmates win if they do all of their tasks or guess who the imposters are and vote them out.
Highly accessible and easy to play
Unlike video games that require skill or talent, such as Fortnite, Overwatch and Call of Duty, the learning curve for Among Us is very low. However, despite being highly accessible and easy to play, the game does provide opportunities for people who are more skilled to get their fix too. Players enjoy using critical thinking, problem-solving, collaboration and resilience under pressure.
Social aspect of the game
Among Us can be played with 4 to 10 people. You can either host games or join in games with others while communicating through the chat function. It's designed to be sociable which can make it feel less like playing a video game and more like hanging out with friends and family. Often gamers are playing Among Us with friends while hanging out on Discord.
Heightened emotional experience
Another reason why Among Us is so appealing is the heightened emotional experience it offers. There's suspense, anticipation, deception, and the thrill of getting away with murder or being accused of being the imposter when you're a crewmate. All these aspects make the game fun, exciting and engaging. When you're wrapped up in your emotions, it's easy to forget how much time you've been playing which we will talk about later in the article.
Murder mystery is a popular genre
Games, books, movies and TV shows with a murder mystery theme have been popular for decades. Bringing that genre into a video game and making it a social experience is a winning combination. Trying to identify who are imposters and who are crewmates with friends, family and others makes Among Us a game that everyone is keen to repeat again and again.
The game is random
Before each game, no one knows who will be the imposters and who will be the crewmates, and this randomness makes it easy to justify one more game to play a different character or for another chance to win. Also, a typical game only takes about 15 minutes so it's easy to play multiple times until it's four, five, six, seven, eight hours later and you've been playing game after game.
It never gets boring
Among Us is endlessly playable and never gets boring. If you have friends coming and going, new lobbies being created and you're changing maps, it can completely change the dynamic of the game. Also, the games are short so they don't take as much energy as playing a match in CS:GO, for example.
It's a great viewer experience
Among Us is a great viewer experience which is what caused it to become so successful in the first place. When streamers like xQc and Sodapoppin started to play the game, it began to take off because fans enjoyed watching their favorite streamers on Twitch and trying to work out who was lying and who could deceive the other person to ultimately win the game. It became popular not just as a live experience but also on YouTube afterwards.
The game is constantly evolving
In 2022, a virtual reality version of the game was launched – Among Us VR 1 1. https://www.innersloth.com/games/among-us-vr/ × . It offers players the same core components of the original game combined with an immersive, 3D experience. Virtual Reality provides a more immersive experience that can be a risk factor for players to become addicted to Among Us.
Need help for Among Us addiction?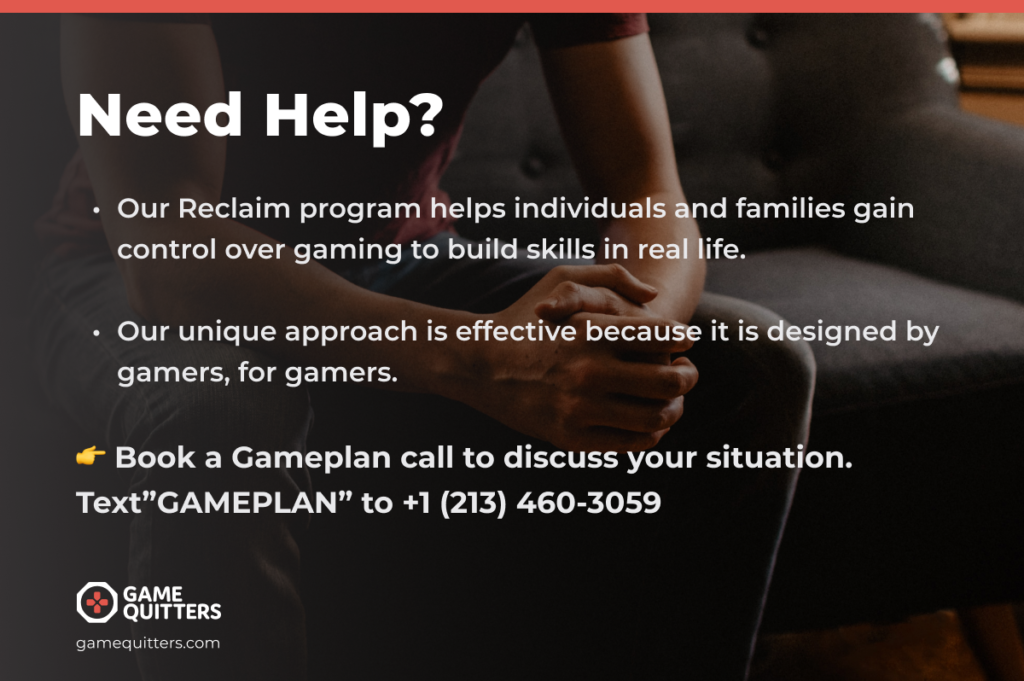 If you are or someone you care about are playing Among Us, or any other video game, too much and you want to take a step back and start rebalancing your life, we can help.
At Game Quitters, we have developed two video game addiction programs for gamers and families. Our Respawn program helps gamers stop gaming and live a happier and more fulfilled life, and our Reclaim program is for families impacted by the problematic gaming behavior of loved ones.
To find out how we can help, get in touch today to book your free 30-minute Gameplan call.
Footnotes
https://www.innersloth.com/games/among-us-vr/ ↩