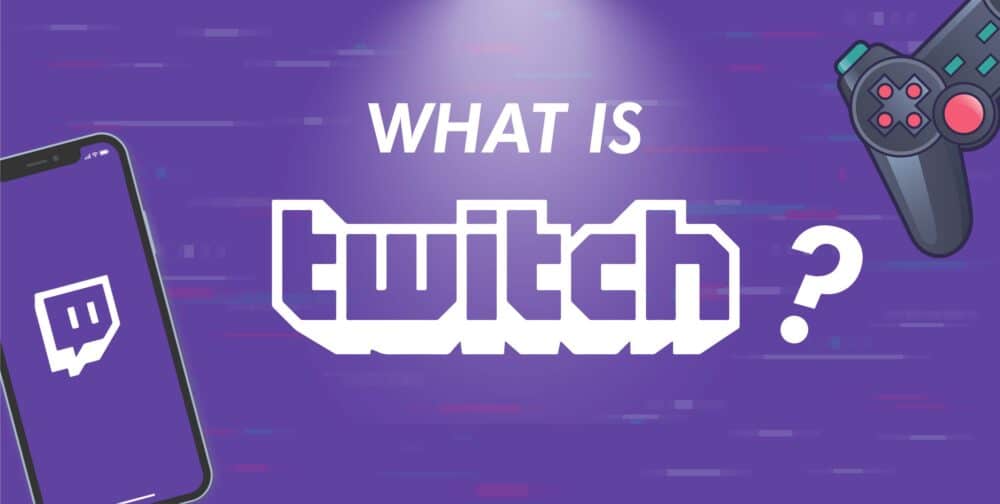 What is Twitch? A Beginner's Guide to Live Streaming
Trying to explain the concept of live streaming to anyone that didn't grow up in this generation is a struggle. I've had family members bring up the question of "what is twitch?" in casual conversation.
Note: Due to the recent shutdown of Mixer you may have been redirected here from an old article. Twitch is the current largest live streaming platform.

They likely came across the website on a news story or social media, and every time it happens they have no concept that something like Twitch exists.
Why in the world would anyone spend hours watching someone else play a video game that they can play themselves? Not only that, but when you tell them people donate thousands of dollars to complete strangers on the internet it makes their eyes water.
Whether you're a complete beginner to live streaming and just want to know more about the website or you're a seasoned Twitch veteran hoping to find information about something specific, we've got you covered.
In this article, we'll go in-depth into everything live streaming. I'll even be talking about my experience as a streamer in 2018 and why to this day I still have a love-hate relationship with streaming.
Let's get started.
What is Twitch?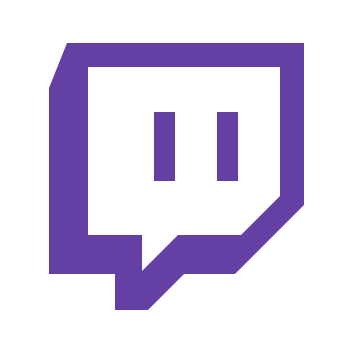 Twitch is what's known as a live streaming website.
Similar to how news crews upload live footage to your TV, people are uploading live footage of them doing everything from playing video games to painting and even eating food.
The website was created in 2011, and since then has rapidly been increasing in popularity.
In October 2013 Twitch garnered 45 million unique viewers 1 1. The ESPN Of Video Games × . Compare that to May 2018, just 5 years later, and the site sees over 15 million daily active users 2 2. Twitch Stats and Facts × .
Twitch has seen a number of iterations and integrations in its lifetime, especially since its acquisition by Amazon in 2014 for just under $1 billion 3 3. Amazon Buys Twitch For $US970 Million In Cash × . This has enabled Twitch to make use of Amazon's massive infrastructure and services such as Amazon Payments, Prime, and Blacksmith. Although Blacksmith was discontinued in 2018 due to lack of profitability.
Although it was initially touted as a video game streaming service, Twitch eventually diversified their content to include the hugely popular creative category. Twitch Creative is a place for people to showcase their talents in music, art, programming, design and pretty much anything else you can think of.
It would also go on to add IRL (In Real Life) streaming to great success, allowing streamers to bring a new level of personality and connection to their audience.
Twitch Statistics – How Many People Watch Live Streams?
Twitch is pretty popular. But exactly how popular is it, and what kind of people watch live streams? Here's a list of Twitch statistics gathered from various reports.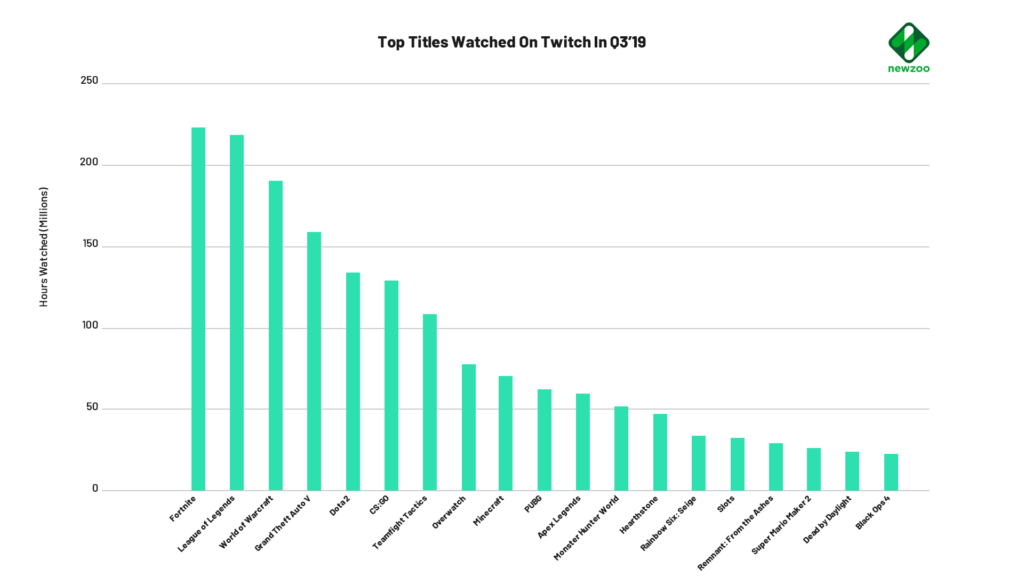 Roughly 40% of gamers are female, however, it's a very different story on Twitch.
Twitch Demographics
Twitch Advertising reports 81.5% of website users are male.
55% of Twitch users are between 18-34, 73% between 18-49.
Twitch Viewership
Between 2-3 million broadcasters on the site.
355 billion minutes watched in 2017.
The average user spends almost 100 minutes a day on Twitch.
150 million unique viewers each month.
Top Games on Twitch
The latest report by Newzoo listed the most popular games in Q3 of 2019, and it's quite surprising.
Fortnite and League of Legends top the list for the most-watched games on the platform.
Taking the #3 spot is World of Warcraft, no doubt due to the release of WoW Classic.
My Experience As a Twitch Streamer
Before we get into the nitty-gritty of the article, I thought I'd talk about something I haven't really discussed a lot on Game Quitters. I've mentioned my story in the past, but the few months I spent as a (moderately) successful streamer has been left out.
Back in 2018, I found myself getting hooked on a new rogue-like card-based strategy game. It's almost impossible to imagine someone speedrunning the game, which is exactly what drew me to it.
I'd never done a speedrun before, but I posted a video on Reddit of me completing the game in around 18 minutes and it exploded in popularity. Soon after, a community of people had appeared around the game, and we were regularly testing tactics, routes, and strategies in order to speed up the game.
That's when I decided to get into live streaming on Twitch.
Within a month of starting my account, I was regularly getting about 50+ viewers, and I was earning money from subscriptions, bits and donations. If you're experienced with Twitch you'll know that getting to that point usually takes years of constant griding. I got very lucky.
You might be wondering why I stopped. Being a Twitch streamer is high on the list of people's goals.
What I usually leave out of the story was how I had to stay up until 5am to get the American viewers. How my mental health reached an all-time low as I spent 12 hours in front of a screen every day constantly keeping up a facade. I felt like I had a standard to uphold to my viewers, and it was draining. I was totally addicted to Twitch.
Not to mention it was also at a time in my life where I was struggling with money and health, it was the perfect storm to put a sour taste in my mouth whenever I think about those 3 months I spent streaming.
However, I strangely miss it. Despite quitting video games earlier this year, I still miss the sense of community and camaraderie that I'd built up. Having people cheer me on and rooting for me. Seeing dozens of people tune in to watch me every time I booted up the stream. I won't lie, it felt good. Really good.
If I was going to do it again I'd be a lot more mindful about how I spent my time and looked after my daily responsibilities. Streaming became an escape for me, and I think it's important to not allow yourself to become dependent on the platform. Also, I'd eat a lot less takeaway food.
I'll write a bit more about becoming a Twitch streamer later on the article, so if that's something that interests you make sure you read the whole thing.
There's always one question that crops up whenever I talk about my streaming journey and that's about why people tune in to watch me play. Which brings me to the next section.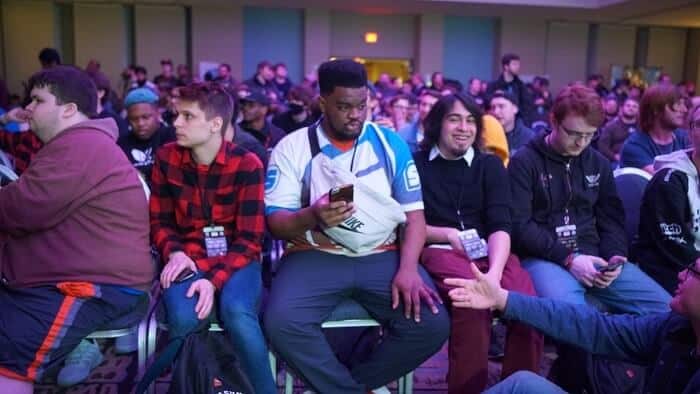 Why Do People Watch Others Play Games?
48% of gamers say they spend more time watching gaming videos on YouTube than playing games 4 4. The People Who Watch Video Games, but Never Play Them × .
Gamers are no longer people who only play video games, and they spend just as much time, if not more, watching other gamers play on websites like Twitch and YouTube.
To many, this may come as a surprise, but to gamers, it has been a natural evolution and speaks not only to the underlying reasons why people love video games but how they are managing to turn their passion into a legitimate career.
To understand live-streaming you must first understand that gaming is as much a sense of community as it is to play video games. It's where gamers feel like they belong. Where they feel understood. Streaming takes that to another level providing not only a community to belong to (ex: fans of Ninja, fans of Fortnite), but a live social experience as well .
For many broadcasters, the game they are playing is just the activity happening in the background, but while they play they are engaged in commentary and interaction with their fans. It's the same psychology that has driven the social media era with apps like Instagram and Twitter, and why millions of viewers tuned in each week to watch 'Keeping Up With The Kardashians', the reality show that propelled the Kardashian's to superstardom. Fans want to experience the behind-the-scenes, they want to engage, and be a part of the experience. Live-streaming on Twitch does all of that… and more.
Watching other gamers play is fun and passive entertainment. We all have a desire to relax and watching streams is no different than watching the NFL, or tuning into The Handmaid's Tale on Wednesday nights. We each have our preference and for gamers, that's streaming.
Finally, a gamer might also watch to learn and improve, as many streamers are professional eSports players and very skilled. You can discover new strategies and tactics by watching them play, and that in turn can help you succeed as you strive to become a pro gamer yourself.
Most Popular Twitch Streamers in 2019
Honourable Mention – Ninja
At one point, Ninja was by far the most popular streamer on Twitch. He was earning hundreds of thousands of dollars a month, and he even played Fortnite with Drake.
However, the reason why he doesn't top out list anymore is that in August 2019 Microsoft paid the streamer a crazy amount of money for exclusivity rights on their streaming platform, Mixer. Ninja moving to Mixer was an attempt to bring people over to their new platform, and it worked.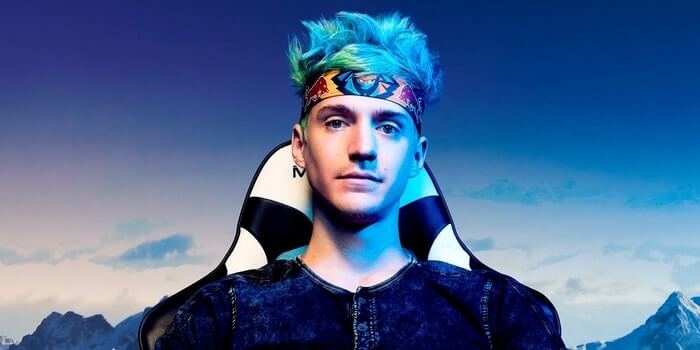 Since then, another incredibly popular streamer has also made the switch.
Honourable mention – Shroud
Known for being one of the best CS:GO players in the world, Shroud has been among the most popular Twitch streamers for years. With over 7 million followers, it came as a shock to the industry when Shroud announced he was taking the same direction as Ninja and making the switch to Mixer.
It's impossible to tell how their success on Twitch has transferred over, but it's safe to say neither of these two streamers is hurting for money. Microsoft is willing to invest a huge amount into making Mixer the best streaming platform on the internet, and the acquisition of Ninja and Shroud is likely just the tip of the iceberg.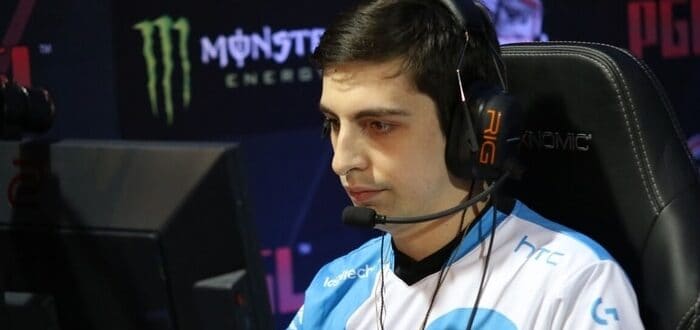 #1 – tfue
Tfue, aka Tenney, exploded in popularity after he transitioned to Fortnite and quickly became known as one of the best players in the world. He would go onto win multiple tournaments in a short time, and soon amassed huge numbers of subscribers on his YouTube and Twitch accounts.
Sitting at around 7.2 million Twitch followers he's currently the most followed active channel on the website.
However, Tenney has been involved in a number of controversies which have included suspensions from both Twitch and Fortnite. Also, more recently he has been caught up in a lawsuit involving his eSports team FaZe.
#2 – myth
Yet another Fortnite streamer to add to our list. Myth, or Ali Kabanni, started streaming on Twitch in 2016 with the game Paragon. It wasn't until he swapped over to Fortnite during the rise of its popularity did he rise to the level of success that he sees now.
As captain of TSM (Team Solo Mid), one of the most notable eSports teams in the world, it's easy to see why he has so many followers. A little over 5.5 million of them, to be precise.
#3 – dakotaz
A bit more of a Twitch veteran than most people on our list, having been a streamer on the platform since 2012, Brett Hoffman is known for his relaxed streams and YouTube videos focusing on Fortnite updates and montage videos.
He was a member of Team Solo Mid for a while, before eventually leaving in 2019 to see how things go.
Brett now regularly streams to around 14,000 viewers and has amassed over 4.1 million followers on Twitch.
#4 – timthetatman
Despite not being as much of a household name as streamers like Ninja, it's difficult to find someone with a more dedicated following than timthetatman. Noted for his charismatic and infectious personality, and working tirelessly for the last 7 years to attract over 4 million followers on the platform, after watching his streams for just a short amount of time you can understand why he's so popular.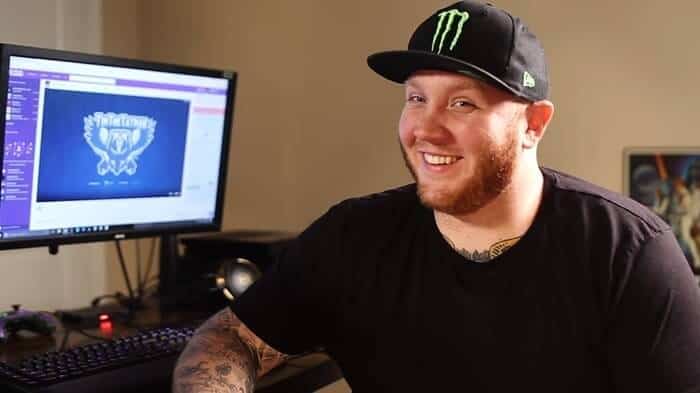 #5 – summit1g
Last but not least on our list is 42-year-old Jaryd Lazar, aka summit1g. Jaryd is a former professional CS:GO player who was a part of the teams A51 and Mythic.
Regularly bringing in over 20,000 viewers to his streams, summit has remained one of the most popular and relevant streamers on Twitch for years. Having started streaming in 2012, he has gone on to attract 4 million followers without selling his soul to Fortnite. Jaryd is known as a variety streamer, similar to Timthetatman, and it goes to show how dedicated his following is when they tune in to watch regardless of what he's playing.
Can You Make Money As a Streamer?
With millions of broadcasters worldwide, has streaming become a legitimate career choice? That answer is more complex than you think.
Although streamers like Ninja, Nightblue3, Lirik, summit1g, Imaqtpie, Phantomlord, Markiplier, Jacksepticeye, PewDiePie and others make millions of dollars, the average streamer will make very little as competition for subscribers is fierce, and it takes years of dedication to build up a fanbase. Are you willing to dedicate yourself to this full-time for years for the slight chance you might make it? I won't be the judge of that, but you have to know the odds.
If you did want to pursue becoming a professional Twitch streamer, there are a variety of ways to earn income, including from subscriptions, Twitch bits, donations, affiliate marketing, partnerships, sponsorships, and personalized merchandise, amongst others. On YouTube, you can also earn money from advertising revenue. Although being a professional streamer on Twitch or YouTube is now possible, it should only be pursued with immense caution and focus. See what it's like to really be a pro gamer in these gaming and esports documentaries.
Regardless of the difficulty in becoming a pro streamer, gaming is no longer just about the act of playing video games, it's about the industry at large. From professional gaming (eSports) to live-streaming, to festivals and cosplays, gaming continues to expand quickly, entering the mainstream and is on the cusp of taking over the world.
The Future of Live Streaming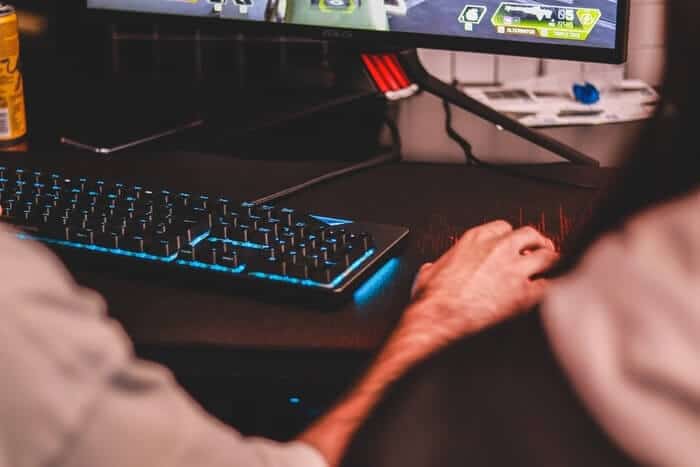 By 2021, it's estimated that live streaming is going to be a $70 billion industry . While this number includes services such as YouTube, Netflix, Instagram along with other big names, Twitch will undoubtedly play a huge part of the industry. It's currently the 13th most popular website in the United States .
I believe we're only just scraping the tip of the iceberg when it comes to the potential of live streaming. The rapidly changing world of technology is opening the doors to integrations that would have been impossible to conceive of in the past. Most notably, the introduction of virtual and augmented reality will bring about huge revelations in the industry.
I'm both excited and concerned for the future of streaming, as there's no doubt going to be issues raised regarding the mental and physical health concerns that might come about from young people spending an increasing number of hours sitting in front of screens.
If you're one of these people, check out our guide on how to delete your Twitch account.